WWE Money in the Bank 2012: 5 Reasons Why Daniel Bryan Will Beat CM Punk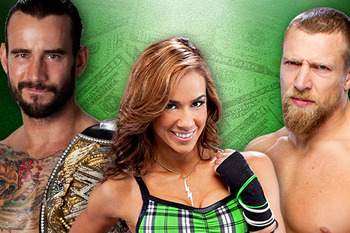 photo from wwe.com
At this week's Money in the Bank pay-per-view, CM Punk will defend his title against long-time foe Daniel Bryan in what should be a cracking wrestling match.
Of course, this storyline isn't truly about the title, or even in-ring quality, anymore. Bryan's ex-girlfriend, AJ, has become embroiled in their feud in recent times, as the crazed Diva goes back and forth between both men, unable to decide which one she wants to be with.
Better suited to Degrassi: The Next Generation or Days of Our Lives than a wrestling show, the AJ/Punk/Bryan storyline has been plastered all over Raw and Smackdown—WWE seems to think they're on to something with this new soap opera-style angle.
The jury is still out on whether they're right or not.
Regardless of this increasingly wacky storyline, though, former World Heavyweight Champion Daniel Bryan looks set to rise above all the drama and romantic tribulations and walk out of Phoenix, Ariz. as the new WWE Champion by defeated CM Punk.
And here are just a few reasons why.
It's Time for New Champion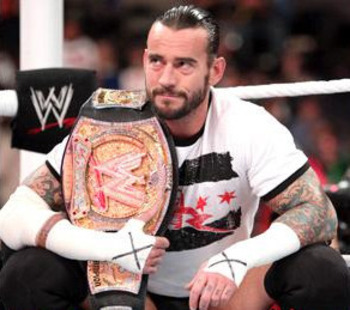 photo from wwe.com
Punk has held the WWE Championship since last year's Survivor Series pay-per-view when he defeated Alberto Del Rio—that's eight months. In an era when the WWE World titles change hands with an alarming regularity, this is no minor accomplishment.
To his credit, Punk has performed admirably in the role of champion. His verbal work has been superb, and most of his title defences (with the likes of Dolph Ziggler, Chris Jericho and Daniel Bryan) have been top notch.
However, despite Punk's good work, it's time to take the belt off of him and shake things up in WWE's main scene, or else things may get stagnant.
With this in mind, we reckon this makes it the perfect time for Daniel Bryan: WWE Champion.
AJ Will Help Him Win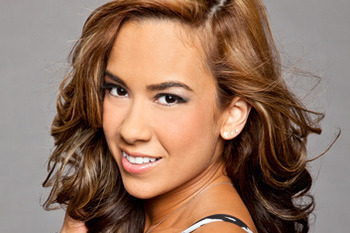 photo from wwe.com
At Money in the Bank, AJ will be serving as the special guest referee in the Punk/Bryan match, something that has served as a major plot point on WWE television, as everyone tries to figure out just who she will help/hinder in the match.
Our best guess is that she'll act to help Daniel defeat Punk at Money in the Bank and win the WWE Championship.
Let's face it: AJ and Bryan belong together. Oh, sure, she may have shown interest in Punk, but that was only to grab her ex-boyfriend's attention and make him jealous.
No doubt Bryan's shock proposal to her on last night's Raw helped seal the deal, insuring that, on Sunday, AJ will aid Bryan in defeating Punk and reunite with her former lover.
It Sets Up a Cena/Bryan Program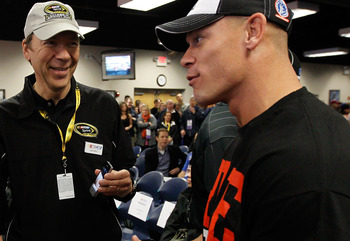 Chris Graythen/Getty Images
At Money in the Bank, it looks like John Cena will walk out of the WWE Championship contract match with the prized briefcase.
Hey, Cena gave us his word last night on Raw that he would win, which practically guarantees it (WWE usually don't like their top babyfaces breaking promises to the fans).
Assuming this happens, it sets up a program with Cena cashing in his title shot against either Daniel Bryan or CM Punk.
It's possible that Punk could retain and we'll see him face off against Cena at some point in the near future. But we have to remember that Cena has faced Punk countless times before and, while both are great performers, it's not really a feud we need to see again.
Cena/Bryan, on the other hand, is a fresh and exciting new program that no one has seen before, offering ample opportunity for terrific promos and tremendous wrestling matches. Both men are incredibly talented and can surely bring up the best in each other.
Even WWE's booking team, misguided as they often are, must realize this. This is another reason Bryan looks set to walk out of Phoenix as WWE Champion.
It Will Help Keep the Punk/Bryan Feud Going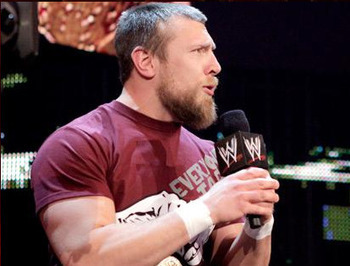 photo from wwe.com
By the looks of it, the AJ/Punk/Bryan love triangle will not be wrapped up nicely come Sunday. Indeed, with the way WWE has been pushing it so heavily, we reckon this storyline will continue to be a centerpiece of TV for some time to come.
With this in mind, Bryan winning the title is the logical choice. It gives Punk a reason to still continue to be mixed up with AJ and Bryan, as he chases after his title and attempts to get it back.
After all, without the championship involved in some manner or other, the no-nonsense, sensible Punk would surely just shake his head and run away from the crazy AJ, cutting her out of his life. She's simply too crazy and unstable for someone like Punk to put up with in the real world.
At least going after the title, after Bryan steals it from him at MITB, gives Punk a valid reason to still be involved in the angle, giving it a dose of realism that it desperately needs.
Bryan Has Great Momentum Going in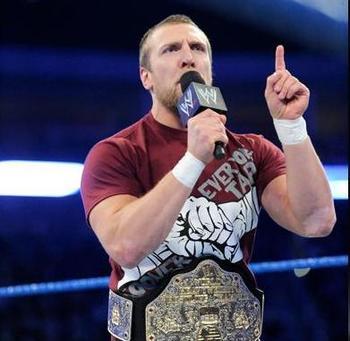 photo from wwe.com
Daniel Bryan has been on a roll over the past few months. His in-ring work and promos have been outstanding, his enjoyable "Yes! Yes! Yes!" catchphrase is massively over and he is all over television as part of this love triangle storyline with AJ and Punk.
It's hard to believe someone who was once thought to be so far from what WWE wanted in a Superstar (small, from the U.S. indie scene, etc.) is now a bedrock of their television programming. But he is quickly shaping up to be one of the biggest stars they've ever had.
With all this in mind, he will surely win the WWE Championship at Money in the Bank as WWE management attempts to capitalize on his momentum.
Keep Reading