EPL Transfers: 3 Teams in Most Dire Need of Help and Who They Are Targeting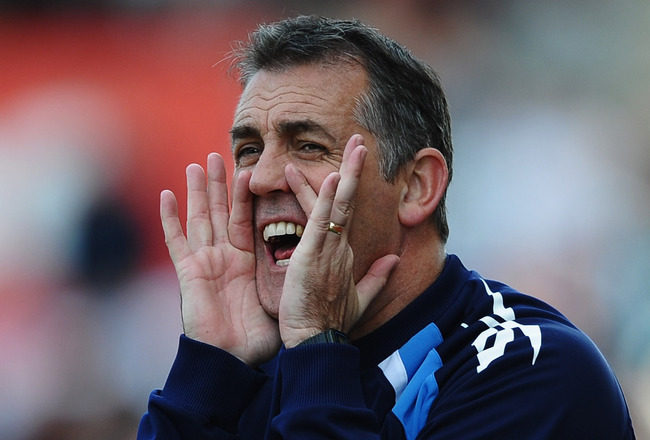 Laurence Griffiths/Getty Images
With the weeks until a September kickoff of the English Premier League continuing to count down, the pressure for clubs to make the necessary transfer acquisitions is now greater than ever.
While some of the better teams in the league look to tie up loose ends by cutting dead weight, teams that weren't in contention last season surely will take advantage of this opportunity to make much needed additions to help them compete.
After the jump I will profile three teams that are desperately in need of some transfer assistance and who they are currently in the mix to negotiate with.
Aston Villa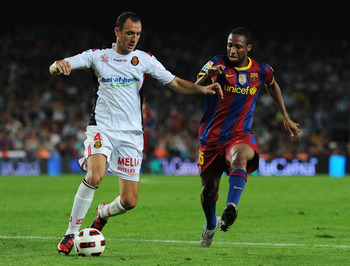 Jasper Juinen/Getty Images
Aston Villa is coming off a dreadful 2011 season where nothing seemed to quite go their way.
The club's consistently poor play helped tank them to the bottom of the pack where they finished in 16th place––marking their worst finish since the 2005 season.
New boss, Scot Paul Lambert, has certainly stayed busy this off season (already with three transfers so far) in an attempt to boost a struggling lineup that finished second to last in the win category with just eight victories.
Crucial moves to bring in Feyenoord midfielder Karim El Ahmadi, Sheffield United defender Matt Lowton and AK Alkmaar forward Brett Holman will shake things up and inject some much needed experience and competition into the Lions squad.
But going forward there are types of moves we should expect to see from Villa, knowing that they need drastic changes if they want to compete to that elite level longtime supporters have come to expect their team to play at.
Crafting a more successful defensive unit seems to be the name of the game for Lambert as he has already been active in acquiring two defensive-minded players in midfielder El Ahmadi, who is very comfortable playing deep, as well as a younger guy in Lowton who at just 23 has many years left in him.
Look for Lambert to continue making moves to strengthen the defense as the rumor mill has Villa possibly being the mystery team that has extended an offer to Mallorca defender Ivan Ramis, according to the Daily Mail.
The team is also apparently very intrigued by the 19-year-old youngster from AS Nancy in left-back Massadio Haidara, who could potentially become Stephen Warnock's successor.
In any case, look for Lambert and Aston Villa to continue to make smart moves in an attempt to boost them out of the EPL gutter and back into the winners circle that they have become accustomed to placing in.
Stoke City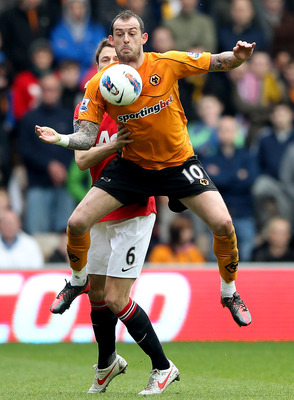 Scott Heavey/Getty Images
The Potters, should they also be able to free up some space through selling, could have themselves set up to obtain a big name transfer this off season to help boost them past the middle of the pack that they finished smack in the middle of this past season.
One club that was recently relegated in Wolverhampton will probably be shopping its star striker in Scot Steve Fletcher, but the Wolves will require a sizable offer as they need to rebuild themselves if they want to have a chance at getting back into the league.
Coming off his best season in the Premier League to date with 12 goals, it should be expected that Fletcher will not come cheap––despite his club's relegation from the league.
Stoke CIty is apparently one of the named teams in the running for the 25-year-old, and they sure could use him and his abilities to consistently put the ball in the back of the net, as the Potters goal differential last season was at -17.
They also seem to be looking across the pond for help on the defensive side of the pitch as they have officially submitted a formal written offer for recent U.S. national team addition at centre back in Houston Dynamos Geoff Cameron.
Cameron is well regarded as one of the MLS's best defenders and his versatility as a guy that can play both defense and an attacking midfield position and if he goes to Wigan he will have the opportunity to transform into yet another hot American commodity in the EPL, while also boosting Stoke City.
Wigan Athletic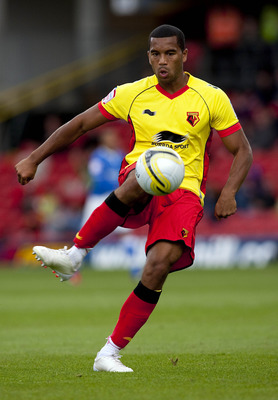 Ben Hoskins/Getty Images
While Wigan Athletic boss Roberto Martinez has insisted that he isn't in a rush to scoop up transfers to play at DW Stadium. With the 2012-13 season kickoff just weeks away and Wigan already without six guys from the 2011 roster––continuing to identity targets should soon shift towards perusing them for Martinez and his club.
"We plan on making two major signings this summer, plus probably another younger player," said Martinez.
The first major signing for Wigan could come soon as Martinez has made an official inquiry for the services of the highly-rated Watford centre-half in Adrian Mariappa.
For a squad that allowed 20 more goals than they scored, the powerful Mariappa could serve as a key addition for the continuing transformation of Athletic's backfield.
Although it's true that Mariappa did have his eyes set on Newcastle, and he denied the Latics a chance to speak with him back in April––perhaps more money could sway the 25-year-old's decision.
In another defensive minded move, Wigan is also planning to make a bid for Marseille's Rob Fanni who made 29 Ligue I appearances last season, according to The Sun.
Personally, I'd go with the youth here and try to lock up Mariappa by enticing him with an offer he can't possibly refuse.
Regardless, either of these two defensemen would be extremely solid pickups and both could have the potential to strengthen the Latics defensive unit for years to come.
Keep Reading