Baltimore Orioles: Roster Moves the Os Must Make to Get into the Playoffs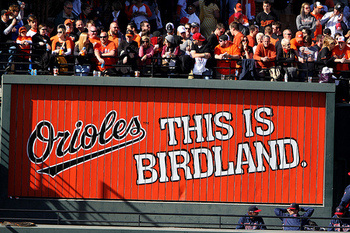 Photo courtesy of Google images.
Who would have thought coming into the 2012 MLB season that the Baltimore Orioles (45-40), after 14 consecutive losing seasons near the bottom of the American League East, would finish the first half above .500, let alone in second place in their division.
It still seems surreal to say that the Orioles sit seven games behind the New York Yankees for first place in the East at the break. The Birds just need to maintain this second-place advantage for the remainder of the year.
However, if they continue to play like they did toward the end of the first half, they need to make some major changes in order for them to make the playoffs for the first time since '97.
One aspect of play has remained constant for the Birds the entire season—their strong bullpen.
Keep Reading

Baltimore Orioles: Like this team?