WWE Money in the Bank: 5 Best and Worst from the Go-Home RAW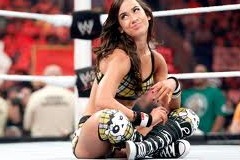 Courtesy of WWE
This Sunday night is Money in the Bank—the PPV that makes future world champions.
On the go-home edition, it was clearly the WWE Championship that took the spotlight. In a busy night that featured the return of Bob Backlund and the continuing ascension of A.J., here are some of the best and the worst from WWE RAW.
Begin Slideshow

»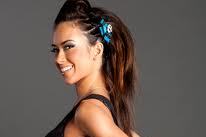 Courtesy of WWE
A.J. Lee, easily.
Despite the fact that WWE is pushing a star-heavy ladder match this Sunday, it was A.J. (not Cena and the gang) who was featured in the video package before the start of RAW, and it was A.J. who kicked off RAW in the opening segment.
It is rare with WWE's current programming where I watch characters and angles and have no idea what is going to happen next. A.J. currently embodies the unpredictable. She got an "A.J.'s crazy" chant and she earned every syllable of it.
This is a fresh take on the special guest referee, and besides A.J., props must be given to both CM Punk and Daniel Bryan, who are playing their roles to perfection. Props must also be given to creative. The double proposal and CM Punk asking Daniel Bryan about not having a ring—it was well thought out and one of the most entertaining segments I've seen in some time.
Again, I like the ambiguity of A.J. (her mental state) and CM Punk (his feelings, or lack thereof). And Daniel Bryan is money, as usual. (He just might be taking the goat-face a bit too far.)
I also like the return of the Anonymous GM. It is something I enjoyed in its time, and I wasn't happy with how it faded out.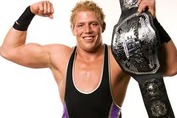 Courtesy of WWE
Jack Swagger.
I questioned whether or not to use a slide on this, but with his connection to past Money in the Bank moments, it seemed fitting.
Jack Swagger once became the World Champion by way of cashing in a briefcase. Tonight, and recently, he served as a jobber. It makes me wonder: In the range between jobber and World Champion, where does Jack Swagger truly rank?
Probably someplace in between.
It is sad but true that I think he is more fit to be a jobber than World Champ when he won it. It is one of the crazy things about cashing in. When a Money in the Bank winner becomes champion, he interrupts what is going on at that time. If you are unhappy with the title picture, it's a beautiful thing. If you are happy with it, however, it can be frustrating.
Jack Swagger got a trampoline-bounce to the World Title, and he has plummeted just as fast.
Where he ranks is anyone's opinion. Where he is currently isn't.
He is a jobber right now and in the Swagger-Ziggler breakup, he is something even worse than a jobber.
He is their Marty Jannetty.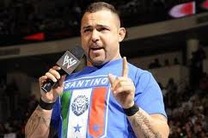 Courtesy of WWE
Santino Marella's on-going search for the general manager may or may not be to your tastes, but it represents something that WWE needs to do more of.
When you mention the Attitude Era, there are some who swear by it and some who call it overrated. In reality, it had its good and its bad. Of that good, it had "Stone Cold" Steve Austin at his best and a drive from WWE to keep the audience tuned in for every segment.
In trying to keep fans from switching to WCW, one tactic they often used were stories that played out throughout the night.
It works.
In every show on TV, it works.
The only on-going moments in WWE today, for the most part, are wrestlers setting up a match in a promo and then wrestling later on.
This really doesn't count because matches could just as easily be made without the promo setting them up. Beyond that, it is so routine that is loses all impact.
WWE really should focus on those on-going stories that don't make a show, but they fill in the gaps and round out a show.
Also, just wondering, but when Santino approached Chris Jericho, am I the only one who thought Chris Jericho looked a lot like Steve Regal?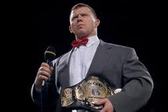 Courtesy of WWE
I agree with Michael Cole—he has no business wrestling. Neither does Jerry Lawler. Shame on the WWE Universe.
Another worst goes to Hornswoggle and everything that happened from the moment he was dragged out as the Anonymous GM. I thought it was a good enough idea to do a reveal on the Anonymous GM (as it seems to be wrapped up), but I've got nothing positive to say about that reveal. I normally try to give a break to WWE's attempts at humor (as it rarely matters anyhow), but it was just a waste.
The rest of this slide will be a best to Bob Backlund.
It's great to see older stars receive the occasional honor. I worried people would not know him (the initial pop was not huge). But soon came the "You still got it chants," and we even got to see the Chicken Wing again.
A best to Jerry Lawler and Michael Cole as well. Not for their match, as stated, but when Michael Cole referenced Bob Backlund losing it later in his career, Jerry Lawler said he would have made a great match for A.J.
He kind of actually would have.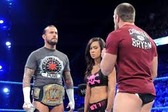 Courtesy of WWE
A best to WWE Creative? Didn't think you'd see that, did you?
I have as many complaints with WWE Creative as the average fan (sometimes more). I do, however, like to give credit when it's due.
They have done right by CM Punk, Daniel Bryan and A.J. Lee.
I believe it was right to allow Daniel Bryan and CM Punk to close the RAW going into Money in the Bank. This is sort of the culmination of the CM Punk-Daniel Bryan war, especially as it pertains to A.J.
The three will always be bound together in history for what they have done in 2012. All three, you could say, have made each other better.
It may be partly because WWE didn't always seem to put a lot of emphasis on this program that it lasted so long. Daniel Bryan sort of floated over to RAW from SmackDown. At times it seemed A.J. had disappeared or the angle was going nowhere, but the ups and downs have made the unfolding of this angle better than it would have been rushed.
WWE is going into Money in the Bank with CM Punk, Daniel Bryan and A.J. at the forefront.
They will do more than have a great match on Sunday. They have dispelled something that is sometimes believed. They have proven that the best wrestlers can also be the very best entertainers.
They have proven they can go last and carry the show.