Chelsea Transfers: 6 Players They'd Pursue If the Fans Ran the Team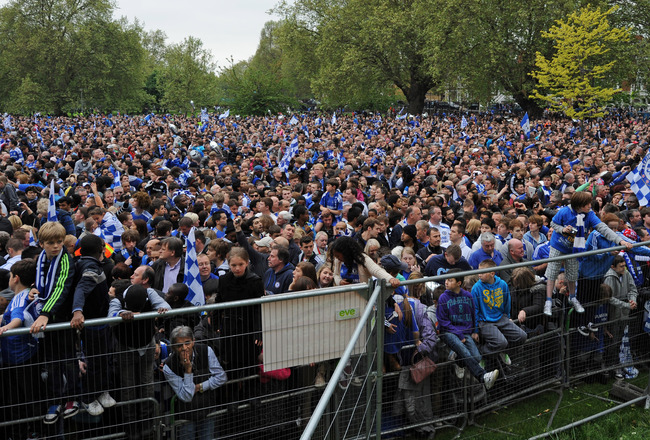 Steve Bardens/Getty Images
As is the case in every transfer window, Chelsea are being linked to almost every player imaginable.
Some of these deals materialise, but the majority are just rumours that someone, somewhere has made up.
But which of the players Chelsea have been linked with would the fans most like to see at the club?
If Roman Abramovich decided to sell up and gave control to the fans, what players would they be looking to sign?
Luka Modric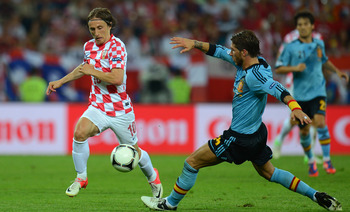 Shaun Botterill/Getty Images
The Croatian midfielder has really impressed since joining Spurs and has adapted to the Premier League style of play seamlessly.
Chelsea have made their interest in him very public over the last few seasons and started an ongoing saga in last year's transfer window.
Modric has sparked off another bidding war between some of Europe's biggest clubs again this transfer window by expressing his desire to leave Tottenham.
The majority of Chelsea fans want a playmaker on the side to provide the strikers with more scoring opportunities, and Luka Modric is one of the best around at the moment.
He is an extremely talented footballer and to add to the skill he will bring to Chelsea, he already has a Premier League pedigree.
Neymar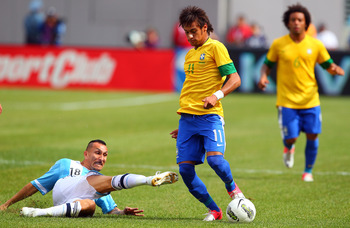 Rich Schultz/Getty Images
The Neymar saga is getting a bit tedious now, and not just for Chelsea.
Most of Europe's elite have expressed an interest in him at some point during the last few years, and if the papers are to be believed, he has almost signed for every single one of them.
Despite all this conjecture, the fact remains that Neymar is an extremely exciting talent and would add flair to the team that is eventually lucky enough to sign him.
Still only a young man, he is still to reach his full potential, which is a frightening thought for any team that has to face him.
His unbelievable skill and talent is something all fans want at their club, and if they could, they'd do anything to bring him to their club.
Gregory Van Der Wiel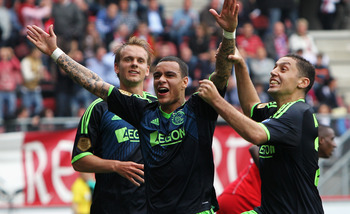 Dean Mouhtaropoulos/Getty Images
Chelsea's need for a right-back is no secret—they have been in the market for one for a long time.
With Jose Bosingwa's exit from the club, Branislav Ivanovic is now Chelsea's only real option, and if he gets injured, well they're screwed.
The Blues have reportedly shown interest in a number of players including Mathieu Debuchy from Lille, Cesar Azpilicueta from Marseille and Micah Richards from Manchester City.
But one name that keeps coming up is Gregory van der Wiel, the Dutch international that plays for Ajax.
The 24-year-old defender, has impressed at Ajax over the past few seasons in both defence and going forward.
He seems to be the fans' favourite of the options Chelsea have taken an interest in and the fact he is still young will hopefully mean he can have a long career at Stamford Bridge.
Hulk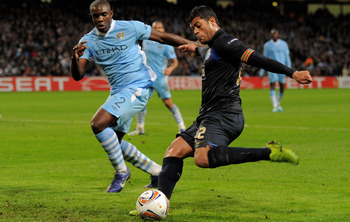 Michael Regan/Getty Images
The Hulk to Chelsea story looks as if it's going to be one that drags on through the summer like the Modric saga of last season.
The powerful Brazilian can play as a winger or a forward who can shoot from distance and still nearly break the net.
He is not just a big frame, he is also very skillful for a man of his size and has fantastic footballing ability.
His size does however give him an advantage in adapting the Premier League's "rough" style of play, and he will not be bullied off of the ball by defenders.
Chelsea have publicly expressed their interest in him this transfer window, and I think the fans would like to see him in a Blue shirt come September.
Josh McEachran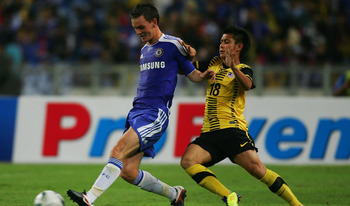 Stanley Chou/Getty Images
Yes I am aware that Josh McEachran is already a Chelsea player.
And an important one at that, he has been given nicknames such as "The Future of Chelsea and "The Next Frank Lampard."
Those are some pretty big shoes to fill, but from what he has shown when he has been given first-team opportunities, he looks to be an exceptional talent.
For such a young man (still only 19), he shows the vision and composure of a seasoned professional.
Many fans have called for him to stay at the club this season and for him not to be shipped out on loan.
If he can prove he is up to the task of regular first-team football, then the sky is the limit for the England U-21 international.
Robin Van Persie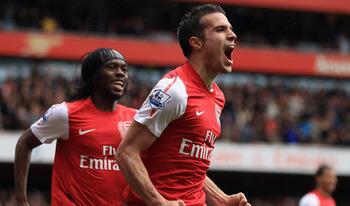 Bryn Lennon/Getty Images
It looks as if Van Persie is heading to Manchester City following his departure from Arsenal, but if the fans were running Chelsea, it could be a different story.
Everyone involved the Chelsea is glad to see Torres back to somewhere near his best, but with Drogba gone, a lot of pressure falls on to El Nino's shoulders.
Robin van Persie was unstoppable last season, and I doubt there is a club on this earth who wouldn't want him in their ranks.
Unfortunately for most clubs, his impressive goal tally will almost certainly bump up his price tag and wags demands to a total most sides cannot afford.
Chelsea are one of the sides that could afford him, and I don't think there's any Chelsea fan who wouldn't want to see Torres and Van Persie playing together— certainly no defender who would like to see it.
Keep Reading

Chelsea: Like this team?