Every player on an NBA Summer League roster goes into each contest with something to prove.
Whether they want to carve out a bigger role in the lineup or even make it onto the squad, effort is given and good performances are rewarded.
Some players though have to play with a chip on their shoulder and fight to shred the red flags associated with them.
The sample size warning is definitely in effect here as each of these players have only completed one game at the Orlando Summer League, but each of the three started the process of ripping apart those flags.
Perry Jones III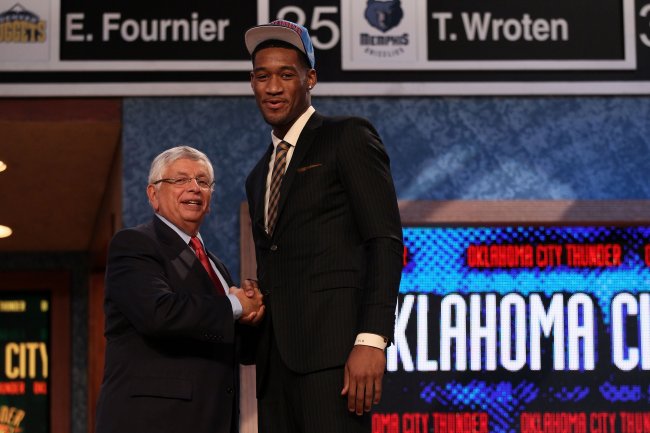 Elsa/Getty Images
Once perceived as a lottery pick, Perry Jones III slipped all the way to the Oklahoma City Thunder at No. 28 after he was medically red-flagged with a possible knee problem.
Jones' motivation has always been a question mark as well, but that problem may be remedied by the presence of the young studs on the Thunder roster.
Even without Kevin Durant, Russell Westbrook, James Harden and Serge Ibaka present in the lineup for Jones' first Summer League game against the Boston Celtics, Jones tore it up.
The forward made seven of his 17 shots, including his one and only three-point attempt, a nice, athletic tip-in early on in the first quarter and an impressive drive and finish for an and-one.
Jones showcased his athleticism and versatility throughout the contest, finishing with 16 points and eight rebounds in just under 29 minutes of action.
Adam Morrison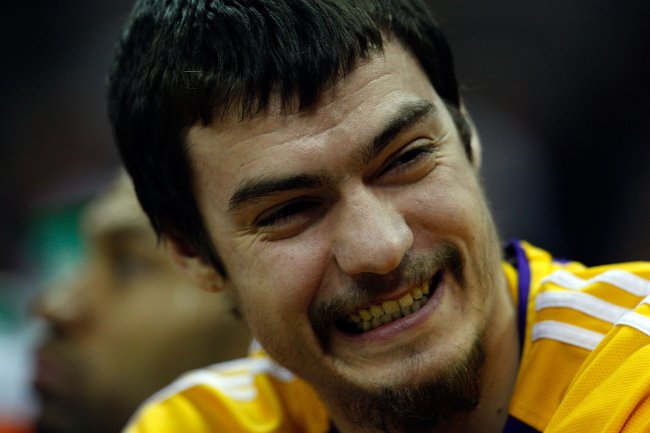 Ronald Martinez/Getty Images
At this point, Adam Morrison's biggest red flag is the previous portion of his NBA career.
After being drafted at No. 3 in 2006 by the Charlotte Bobcats, Morrison has become a massive bust, most recently playing for Red Star Belgrade and Besiktas Milangaz before signing with the Brooklyn Nets for Summer League.
The long-haired scorer is attempting a comeback to the NBA and got off to a good start, scoring the first two baskets—the first of which came on a nice running floater in the lane—for Brooklyn in its opening game against the Orlando Magic.
Morrison contributed 10 points and three rebounds in 21 minutes of action.
While that's not the most impressive line he could have put up, it's nice just to see Morrison contributing for an NBA team, even if it is just Summer League.
Jared Sullinger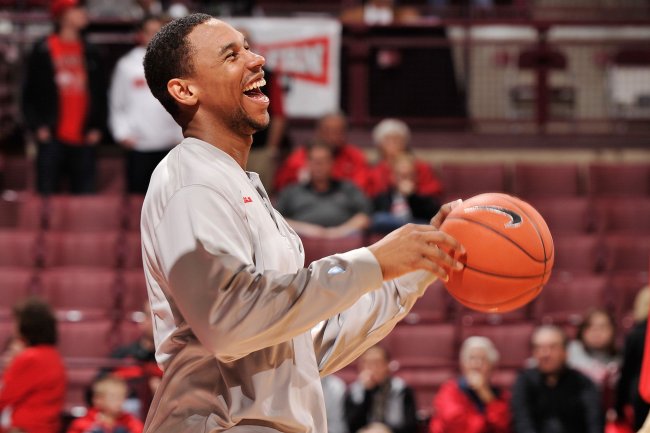 Jamie Sabau/Getty Images
Much like Perry Jones III, Jared Sullinger slid down the draft boards because of a medical red flag.
The big man's back didn't appear to be bothering him much as he started to validate those who claimed he'd be the biggest steal of the draft when he fell to the Boston Celtics in the latter portions of the first round.
Sullinger was considered one of the most NBA-ready players in the draft class and showed why with his back-to-the-basket game against the Oklahoma City Thunder.
He dazzled with some post moves, finished in transition and contributed with a three-pointer of his own to prove that his range extends well beyond the paint.
The former Ohio State Buckeye finished with a game-high 20 points while adding six rebounds and an assist to the cause.