Silva vs. Sonnen 2: Why It Was the Best Rematch in UFC History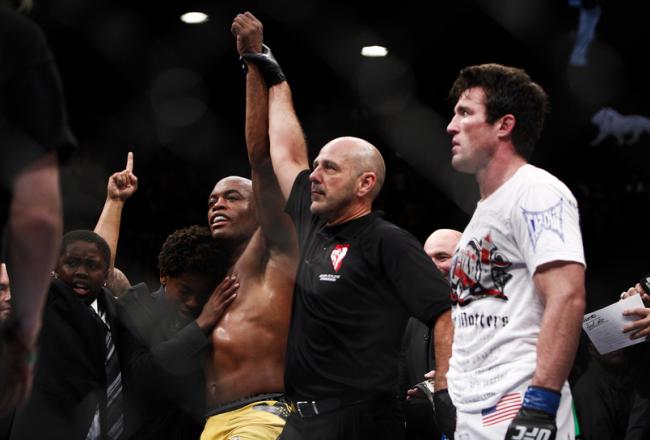 Anderson Silva and Chael Sonnen - Esther Lin/MMAFighting

The rematch between Anderson Silva and Chael Sonnen crossed an uncharted territory of greatness that will be remembered for generations to come.
There have been plenty of legendary rematches throughout UFC history, but none have delivered the same amount of drama associated with the Silva and Sonnen feud.
Despite Silva's otherworldly dominance, Sonnen was never afraid to stand up and openly challenge him to a fight. It was a bit awkward seeing Sonnen, a lifelong contender, call out and question perhaps the greatest champion MMA has ever seen.
UFC 117 set the foundation for the best rematch in UFC history.
Sonnen came into the first bout and did everything he said he would. He dominated Silva for 4.5 rounds before getting caught in a triangle choke late in the fifth round.
The dramatic conclusion combined with a great buildup had fans anticipating the rematch for two years.
Sonnen deserves the brunt of the credit for the Wrestlemania-like atmosphere concocted for the second fight.
Despite the two-year gap between the first fight and the rematch, there was never a break in hype. Sonnen constantly talked trash and called out Silva over the two-year span, which kept fans locked into the feud and elevated interest in a potential rematch.
The success of UFC 148 wasn't something that happened over night. It was two years in the making.
The actual fight didn't go as long as hoped, but it certainly wasn't lacking in drama. Sonnen took the first round in convincing fashion, but in the second, Silva's striking precision proved to be too much for the "Oregon Gangster."
Love him or hate him, Sonnen did something right. From the weigh-ins to the actual fight, there has never been so much anticipation surrounding a fight card as there was around UFC 148.
With the gate money alone, the UFC could afford to buy everyone in the arena a medium rare steak, just the way Sonnen likes it.
This article is
What is the duplicate article?
Why is this article offensive?
Where is this article plagiarized from?
Why is this article poorly edited?