NY Rangers Free Agency Rumors: 5 Players They Could Trade for Shea Weber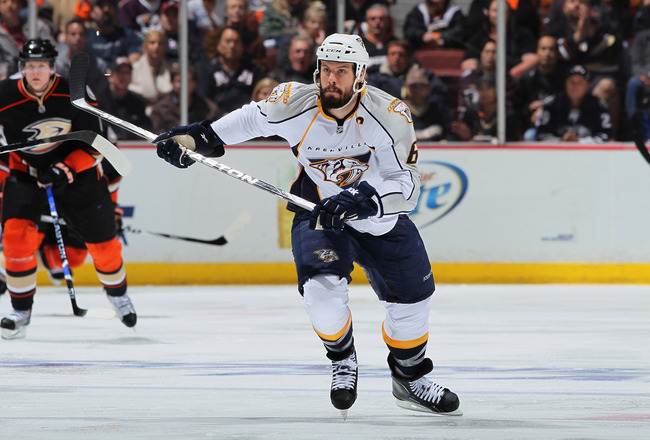 Jeff Gross/Getty Images
"You can't always get what you want. But if you try sometimes, you just mind find, you get what you need."
Mick Jagger and Keith Richards knew it back in 1969, when their all-time classic rock staple was released as part of the Rolling Stones legendary Let It Bleed album.
Little did they know however, that those time-tested lyrics would pertain to the New York Rangers and their general manager, Glen Sather, in 2012.
For months now, Sather has been trying to pry Rick Nash away from the Columbus Blue Jackets. But Columbus general manager Scott Howson has asked for the Moon and more in return on more than one occasion.
Subsequently, Sather would not bite, and rightly so.He didn't want to give away the house. However, if the Rangers are going to trade major assets for just one player, they should look no further than Shea Weber of the Nashville Predators.
In fact, Larry Brooks of the New York Post wrote about it today, and suggested that there are currently five players who the Rangers would not send the other way in a deal for Weber:
Everyone else on the roster is in play, except for Brad Richards and Marian Gaborik, who have no move or no trade clauses built into their contracts.
So who could possibly be bound for the Sunbelt, if the Rangers were able to pull of a deal with the Preds for their all-world blue liner? Read on for the possibilities.
Keep Reading

New York Rangers: Like this team?