UFC 148 Silva vs. Sonnen: Sonnen Proves That "Selling a Fight" Matters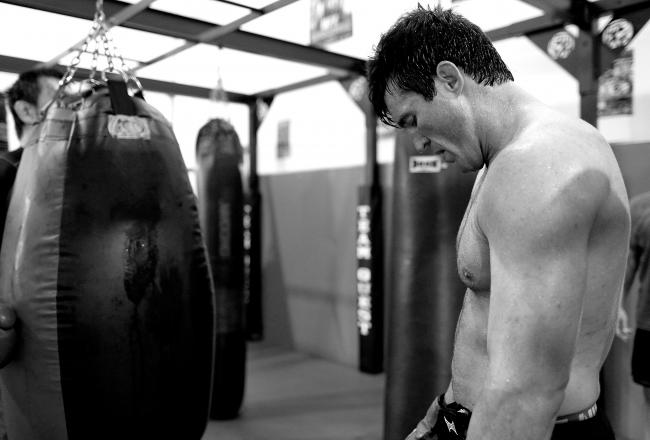 Jonathan Ferrey/Getty Images
Journeyman fighters don't turn into top contenders over night. As Chael Sonnen has proven, it takes a special mix of showmanship and hard work to place your name in the main event of one of the biggest fights in mixed martial arts history.
Prior to his epic series with Anderson Silva, Sonnen was a virtual unknown in the UFC's middleweight division.
When their first meeting was scheduled over two years ago, nobody even thought Sonnen would have a shot against Silva. His resurgence in his second go-around in the UFC was title-shot worthy, but did little to change his underdog status.
That is, until Sonnen opened his mouth.
The self-proclaimed "American Gangster" became the talk of the MMA world for his constant barrage of all things Anderson Silva. His family, friends and country were all in his sights and Sonnen made sure his point was clear—I don't like the man and I'm taking his belt.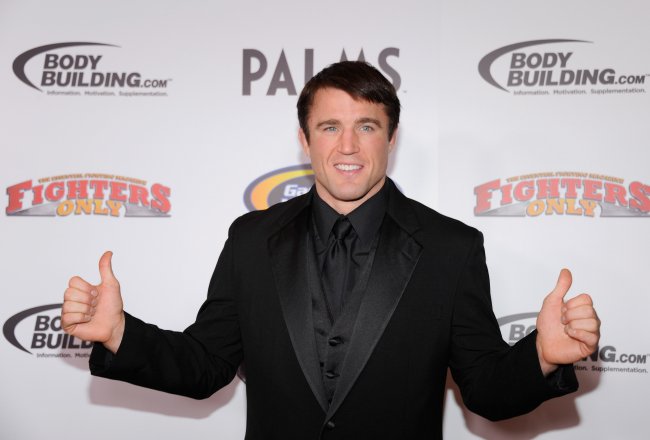 Chael Sonnen turned into an over night celebrity for his over two year long barrage of Anderson Silva.
Ethan Miller/Getty Images
What would have been just another card featuring the pound-for-pound champ then turned into one of the most talked about fights of all time. UFC 117 turned into a must see event thanks to all the hype generated by Sonnen.
Not to say that the fight didn't merit views otherwise, as Sonnen was a solid challenger in his own right, mostly due to his world-class wrestling skills. But there's no arguing that his out of the Octagon antics did wonders to sell the fight.
Sonnen didn't only generate hype for the bout, but also gained legions of fans who started to take notice of Uncle Chael.
What happened next cemented this rivalry in the history books. Sonnen's dominance in the first fight coupled with Silva's last second submission seemed like a MMA version of Rocky.
Silva's subsequent victory over Sonnen at UFC 148 was just the cherry on top of this legendary battle.
What's funny is that while Sonnen pushed Silva further than any other previous opponent, he's not even the most skilled foe that "the Spider" has ever faced.
That just goes to show just how important selling fights is. Without all the drama Sonnen provided, there probably wouldn't have even been a rematch. His showmanship transformed this rivalry into a story of legends.
If the UFC truly wants to become the biggest name in sports, it needs more epic storylines like Silva vs. Sonnen, however, the promotion should be weary about trying to manufacture them for fear of looking disingenuous.
But when that next special rivalry does come along, it's safe to say that the UFC will know how maximize the hype.
Be sure to like me on Facebook or follow @MattJuulMMA.
This article is
What is the duplicate article?
Why is this article offensive?
Where is this article plagiarized from?
Why is this article poorly edited?