San Jose Sharks: The Team's Offseason Untouchables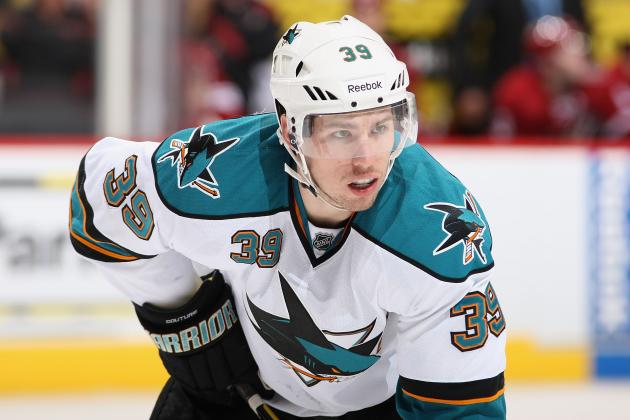 Christian Petersen/Getty Images

There has been much discussion of the San Jose Sharks' trade options so far this offseason. The slew of rumors around this team has gone from the franchise being wildly interested in Rick Nash to Patrick Marleau being on the trade block for the umpteenth time, and even the Sharks shopping Martin Havlat.
San Jose is in desperate need of a change of image, but there are some who may be taking these rumors a little too far.
General manager Doug Wilson, who is the mastermind behind several big trades over the past few years, is accustomed to this at this period of the NHL offseason. With a reputation like his, the Sharks are an obvious choice to make significant moves this offseason.
If the Sharks are to contend next season, change needs to be made. These rumors insinuate just that for Wilson and company, but we will lie in wait to see if they are true.
Begin Slideshow

»
Ezra Shaw/Getty Images

Scott Howson and the Columbus Blue Jackets want him, but there is no way they are wrestling him away from the firm grasp of Doug Wilson.
According to Sharks Insider Kevin Kurz of CSN Bay Area, the Blue Jackets reportedly want Couture involved in a package that would send Rick Nash to San Jose.
If Wilson had allowed Couture to be included in the trade, then we would be talking about how Nash and Joe Thornton would deal with all the pressure and hype heading into next season.
However, we are currently deciphering which rumors are true and which are false.
Couture becoming a part of any package the Sharks would send over to Columbus for Nash is incredibly false.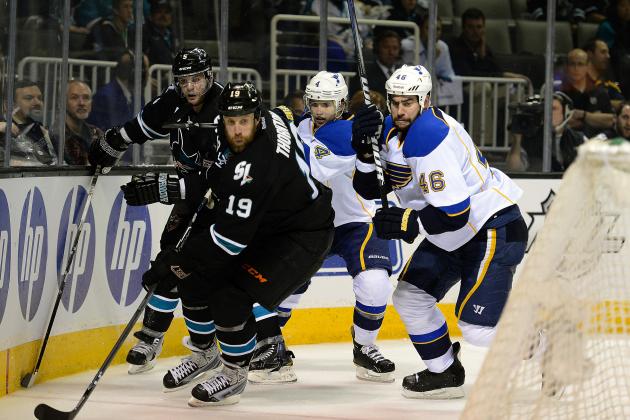 Thearon W. Henderson/Getty Images

The most obvious choice for an untouchable on the Sharks roster, Joe Thornton is the reason players would come to San Jose in the first place.
His patience in the offensive zone, along with his ability to take over games, is the reason why players like Nash have San Jose at the top of their list of places they want to play.
The Sharks are in a moderate rebuilding mode where they are trying to find an identity, but losing Thornton would only hurt any chances of this team getting back to elite status anytime soon.
Ezra Shaw/Getty Images

According to David Pollak of the San Jose Mercury News, rumors are swirling about Patrick Marleau being shopped by the San Jose Sharks. It seems to be that time of year again, I guess.
Whether or not the Sharks are attempting to trade Marleau is completely irrelevant at this point.
San Jose may or may not be trying to trade him, but the fact he holds a no-trade clause in his contract only makes Marleau more of a lock to start the season in San Jose for his 15th year with the team.
But maybe Marleau wants out of San Jose and a fresh start somewhere else. In that case, he is the most touchable player the team has on its roster.
However, Marleau started his career with this team, and all indications are that he plans on spending the rest of his career with this team.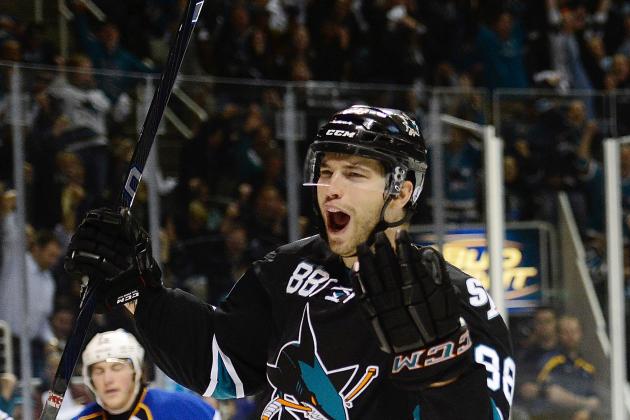 Thearon W. Henderson/Getty Images

With Thornton and Couture being relative locks for the untouchables list on the offensive end, Brent Burns heads the untouchables list on the defensive side of the puck.
Burns recently signed a five-year contract extension with the team, and all indications are that he plans on being a Shark for a very long time.
Although he had a relative off year in his first season with the Sharks, he is in Wilson's plans for this team moving forward.
Follow me on Twitter @ScottSemmler22