50 College Football Folks We'd Want at Our Summer Cookout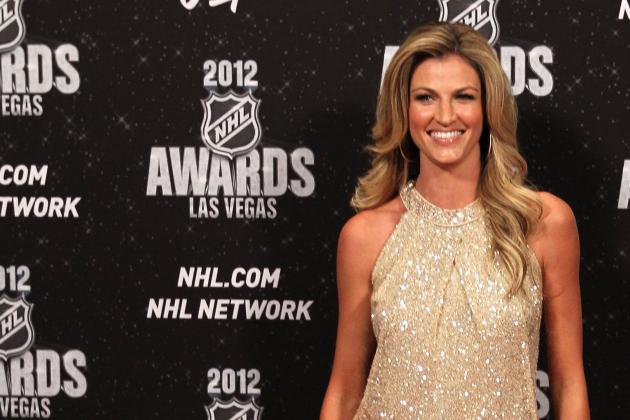 Bruce Bennett/Getty Images

Many friends argue that a barbeque is a cookout but let it be known that technically unless you have the smoker out and or are dabbing some sauce on the ribs, you are having a cookout.
Speaking of cookouts, if you could have any folk related to college football (preferably coaches, media members only) who would you invite?
There are hundreds of different candidates with college football growing and getting better by the day.
College football is the best for actually millions of reasons, but many of the coaches and media members help make life much easier between the offseason and weekdays before kickoff.
So, here is your list for the 50 folks of college football that we would all want at our summer cookouts.
Begin Slideshow

»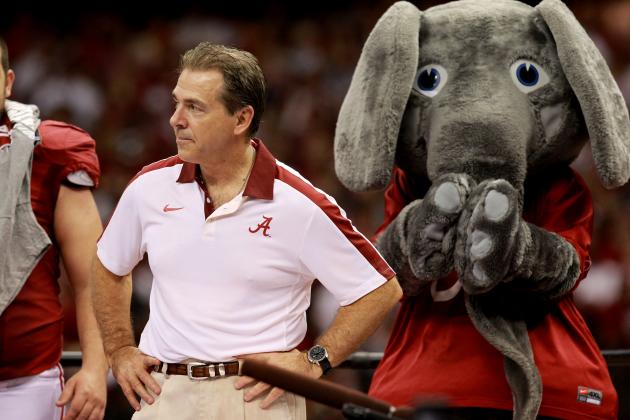 Ronald Martinez/Getty Images

Why wouldn't you want to hang out with the best coach in America?
He has three BCS rings and is the most popular guy in all of sports in seemingly forever. Many will point to Joe Paterno or Coach K back in the day (and even now), but Saban is bringing success towards Tuscaloosa at an alarming rate.
He is a scary guy on the field, but his winning edge has not been able to be matched and simply having arguably the most successful coach in all of sports over for a cookout should be a priority if made possible.
Les is one funny man and his latest NCAA '13 video puts him as high as it gets on this list.
"You were like a son to me, a tiger son. Put some pants on."
The "Mad Hatter" is a unique coach that has already won two SEC titles thus far in his Baton Rouge stay and the guy is far from being done. Being able to recruit the best players in the country sounds great, but his ability to have them all produce on the field has been special.
The guy knows football and his physical presence around the game would be great to see live and in person.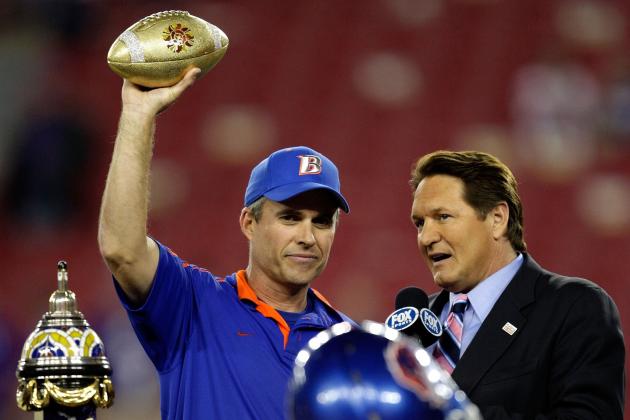 Jamie Squire/Getty Images

Outside of Nick Saban (Les Miles too), there isn't a better and more entertaining coach to watch. He isn't going to give you the greatest quotes in the world because his team does all the talking on the field.
It is called scoreboard and posting a 73-6 record as the Broncos coach is nothing short of remarkable. This coach is among the five best in the game and the move to Boise State sure will allow his ceiling to only grow down the road.
A humble coach that never brags or shows off will always tell it like it is with ultimate respect and honesty.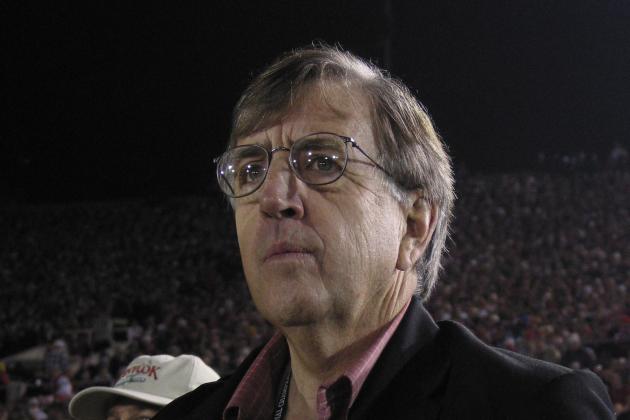 Stephen Dunn/Getty Images

Arguably the greatest college football broadcaster that has ever lived is clearly a must in terms of inviting over a cookout.
Brent is a guy that enjoys relaxing and cracking open a few beverages while talking about all the classic memories he has called (as a broadcaster) in his lifetime.
Reliving all those moments—what else would be better?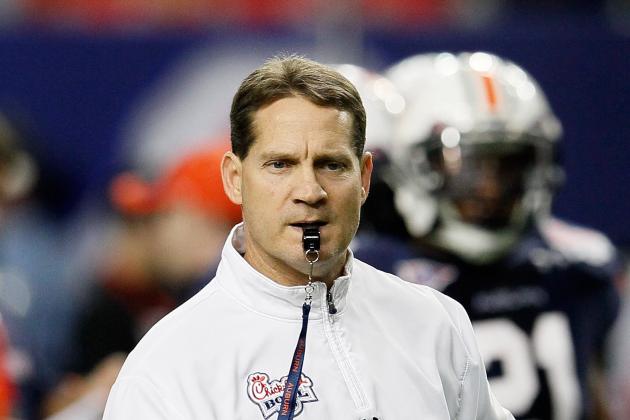 Kevin C. Cox/Getty Images

This 2010 BCS National Champion is a must have at a cookout, regardless if you love the guy or not (love me every coach in the best sport in the world).
Auburn means everything to their faithful and most have to believe Gene Chizik has a few more double-digit and perhaps BCS bowls in (or New Year's Day Bowls) his future.
However, he has been able to recruit with the best of them and is starting to really make an impact in the game.
Lastly, having him tell stories about how unstoppable Cam Newton was in practice is worthy of being on my guest list.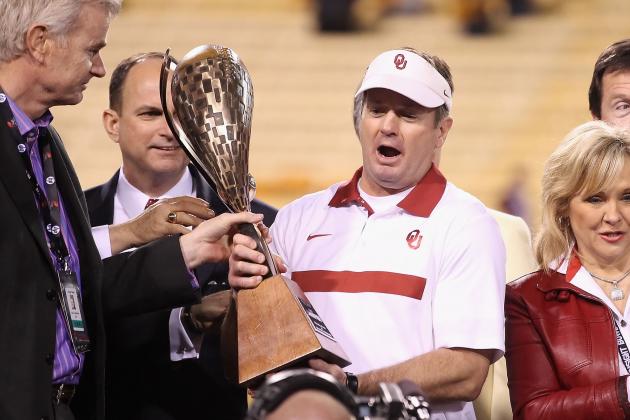 Christian Petersen/Getty Images

Winning the BCS title back in 2000 was the last and only national championship for the Sooners, but Bob Stoops sure has won a lot of games since.
Plus, "Big Game Bob" is the type of inspirational and motivating leader that would be a pleasure to have at an enjoyable cookout.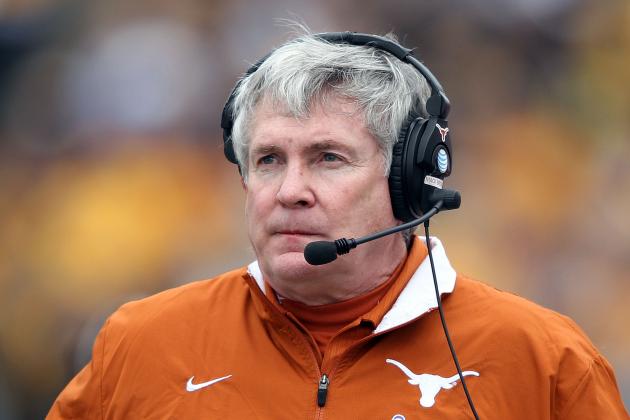 Jamie Squire/Getty Images

Every single Mack Brown interview is must-watch because he will always explain what exactly is on his mind.
Some coaches will lie a bit just to make it seem life is well and that the current stage of the team is dandy when we all know no such thing is true.
Brown is a truthful and successful future hall-of-famer, and having the game-day star over for a future cookout, well, he could only rank near the top of the list.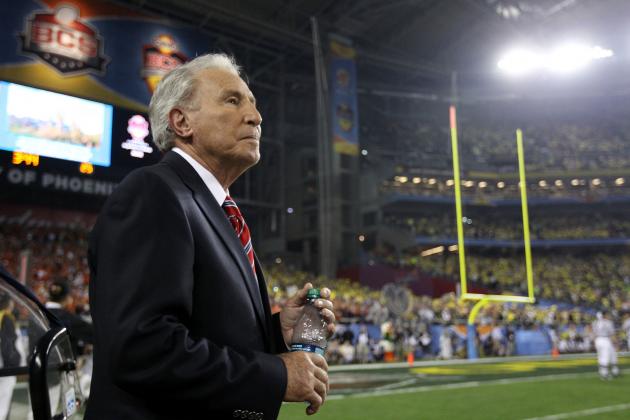 Christian Petersen/Getty Images

Arguably the best character and person to be around on Saturdays, Lee Corso is a legend. Corso always has and always will be, for all eternity, simply due to the fact he gets the party started.
There isn't a better guy to listen to who talks college football, but he might just bring a bunch of mascot heads over for you to try on for yourself.
What else could you ask for?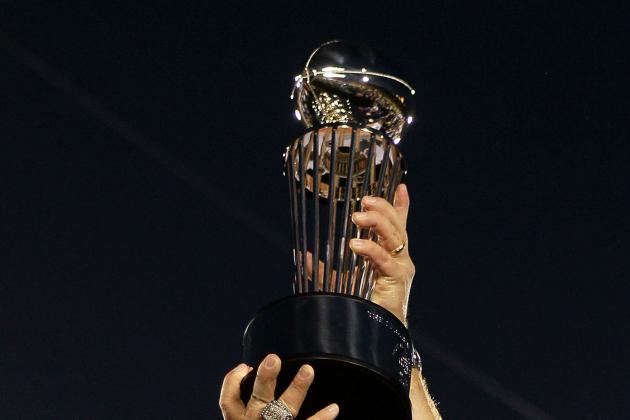 Jeff Gross/Getty Images

This defensive guru is passionate on every single play during Saturdays, but I wonder how he would react if I overcooked his burgers?
Luckily, I would never do such a thing, but the guy is full of energy and is one of the best minds in all of college football.
A must have at a cookout, Patterson can bring plenty of excitement and motivation, probably regardless of what you are talking about.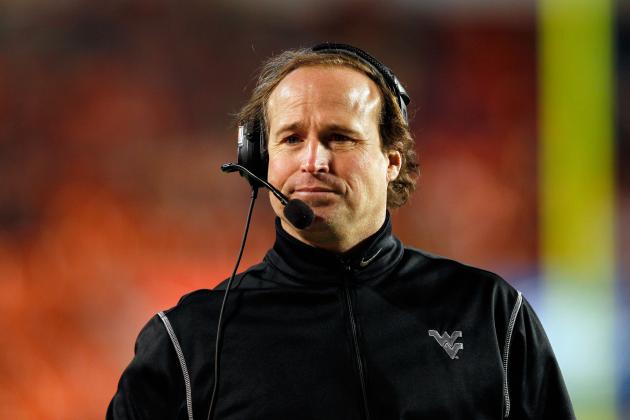 Mike Ehrmann/Getty Images

The mad scientist himself is an offensive genius and his mastermind plans as a coach would be great to hear about.
Dana Holgorsen is taking his talents to the Big 12, which is one of the more intriguing stories heading into the 2012 season.
Having the guy draw up unstoppable formations and plays on his dinner plate surely sounds worth it.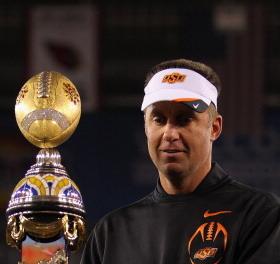 Doug Pensinger/Getty Images

Mike Gundy is a mastermind offensive coach that is as hot commodity as it gets these days. His Pokes came so close to appearing in the BCS title one season ago, but despite losing all his stars most should realize he soon will be back.
Gundy has the looks of a successful coach, but having over the quarterback that once handed off to arguably the greatest running back that has ever played (Barry Sanders) would not be a bad idea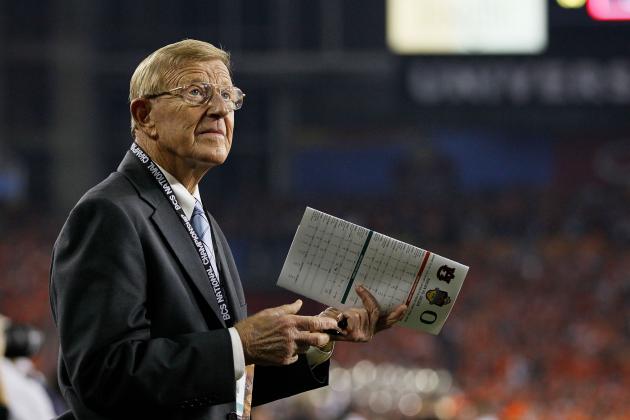 Kevin C. Cox/Getty Images

Some may actually prefer to have his son Skip invited over, but having the last national championship for Notre Dame, why not invite the little guy over?
Lou does a fine job entertaining the nation on Saturdays arguing with Mark May, but he more so stands up for what he believes in (or what he is told to say).
Holtz is a passionate college football fan, and for that he makes the cut.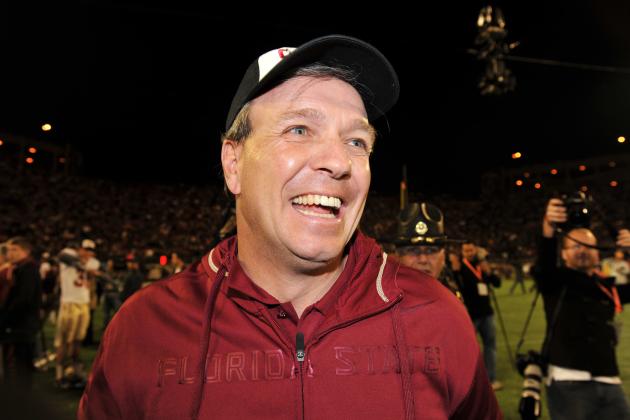 Al Messerschmidt/Getty Images

Everybody wants to know: Is this finally the season in which Florida State appears in a BCS bowl and becomes that legit BCS title contender?
Why not ask yourself by having the offensive-minded coach over a nice cookout? Plus, I know I would ask him how he is simply owning college football on the recruiting trail. For the last two years we have seen him crack the top spot or two (ESPN, Rivals).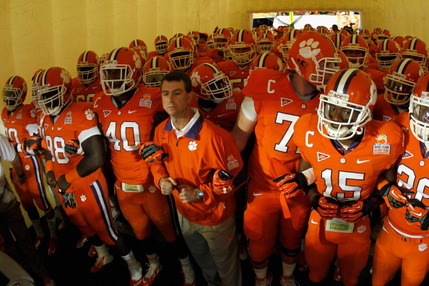 Mike Ehrmann/Getty Images

An enthusiastic coach that loves nothing more than winning, Dabo Swinney is another guest that would make for an interesting cookout.
Dabo's Tigers are on the verge of becoming a consistent threat inside and out of the ACC, so certainly Swinney is worthy on this list.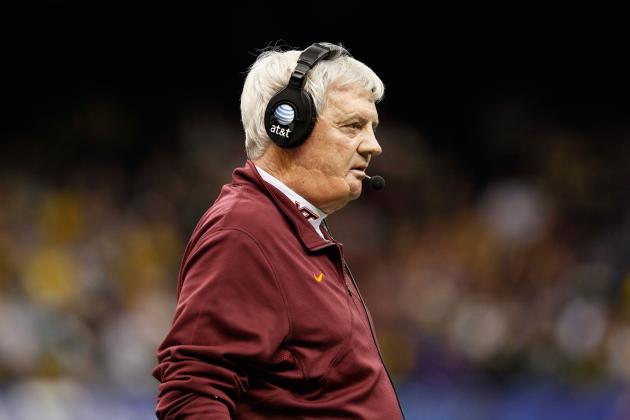 Kevin C. Cox/Getty Images

Frank Beamer has carried an ACC conference that has struggled mightily in the BCS and beyond. Posting not ten but eleven straight ten-plus win seasons in college football should not be possible, let alone achievable.
"Beamer Ball" has been something that has taken college football by storm in the BCS era (and before), and bringing a future hall-of-famer to a cookout is not exactly something you can do very often (if ever).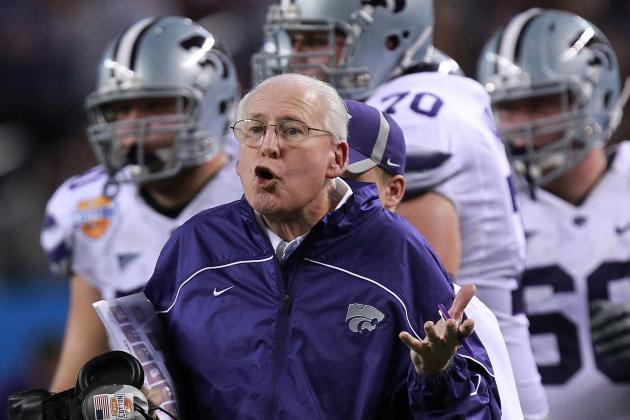 Ronald Martinez/Getty Images

A three-time Big 12 Coach of the Year is a legend not just for his Wildcats but for the sport that we all love. Turning around arguably the worst BCS program during his first tenure, he turned them into legit BCS contenders.
A legendary genius and a future hall-of-famer is a no-brainer to have around a cookout.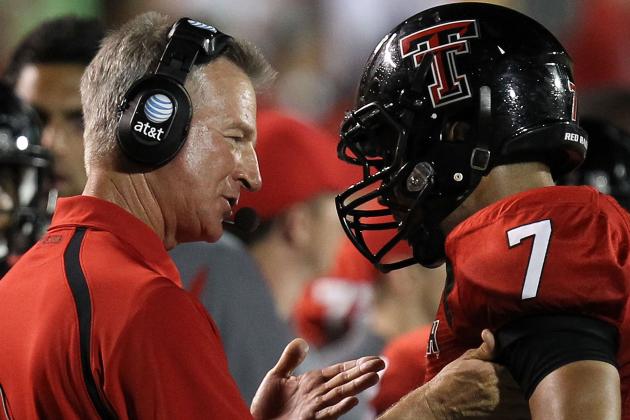 Ronald Martinez/Getty Images

"The Riverboat Gambler" always makes life interesting and his time with the Auburn Tigers makes him a must to invite over.
Going 13-0 with Auburn (2004) was quite the magical season, minus not getting a crack at the BCS title, but he is eager to put the Red Raiders back on the map.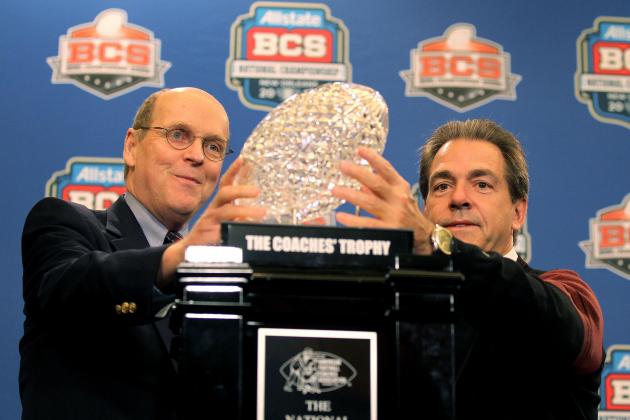 Andy Lyons/Getty Images

Inviting over the main man who still is in charge of the BCS would make for great discussion at a cookout.
Obviously there still are two years remaining on the BCS contract, but just discussing the new four-team playoff and any other questions (hopefully not just negative) sounds like ideal.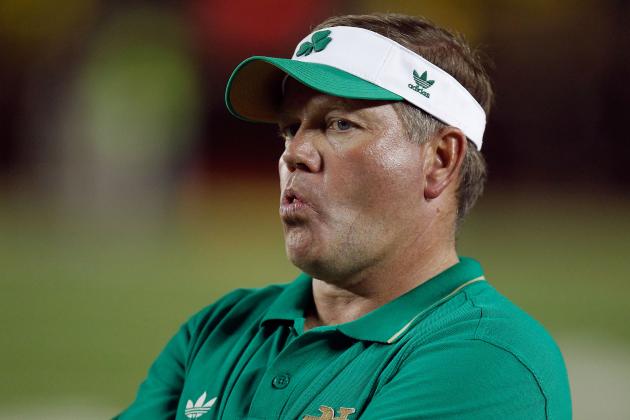 Gregory Shamus/Getty Images

Bringing in the current Notre Dame coach to a cookout should go without saying and that is whether you love the guy (or program) or not.
Notre Dame football has often been compared to New York Yankees baseball, but Kelly has always been honest with his team.
Maybe he needs to tone it down a notch or two this season since he had his fair share of September outbursts after atrocious losses, but those were learning experiences that will only help in the long run (you can only hope).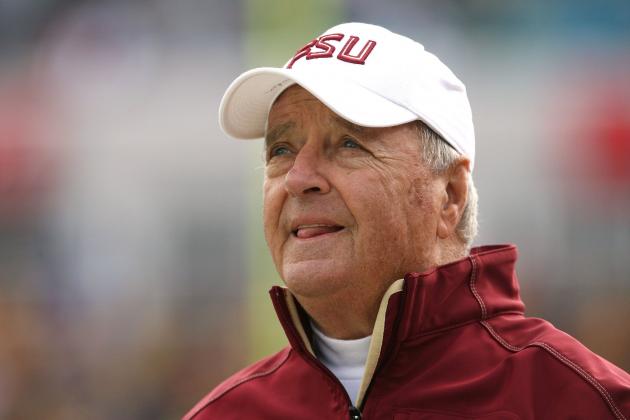 Doug Benc/Getty Images

One of the greatest head coaches that has ever lived is a must mainly because Bobby Bowden now says he wants to be part of the new committee for the four-team playoff.
Bowden will have millions of stories of former Seminole and opposing greats (assuming you invite the legend), but just enjoying the moment with an icon would equal a great night.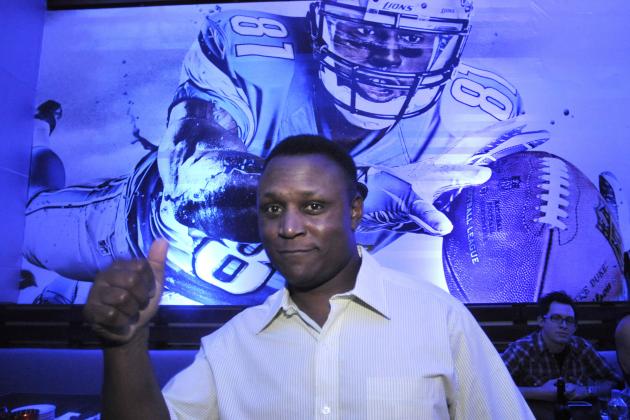 David Banks/Getty Images

I would have no problem throwing any legend into this discussion (Hershel Walker, Archie Griffin, Bo Jackson), but Barry Sanders is truly an icon that I personally have always wanted to meet.
The guy was one-of-a-kind talent and certainly bringing over one of the most talented all-around running backs to your cookout would be more than simply a pleasure, it would be a dream come true.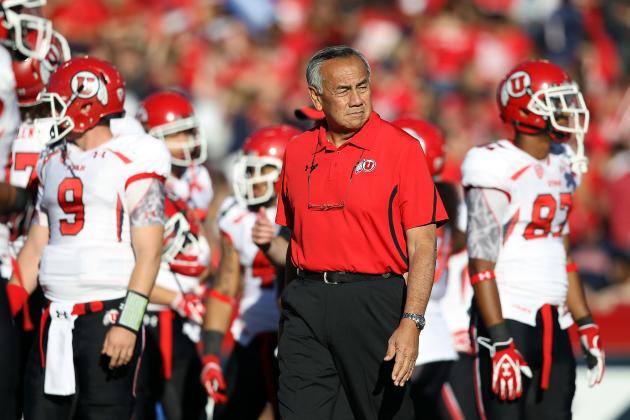 Christian Petersen/Getty Images

Bringing a Hawai'i coach over to a cookout is one thing, but bringing over Norm Chow is the offensive mind that set the standard for so many younger coaches.
Chow has been with BYU, NC State, USC, Tennessee Titans, UCLA, Utah and now Hawai'i. Turning 66 years old this past offseason, the former Broyles Award winner (2002) clearly cannot be missed despite never being a head coach at the collegiate level.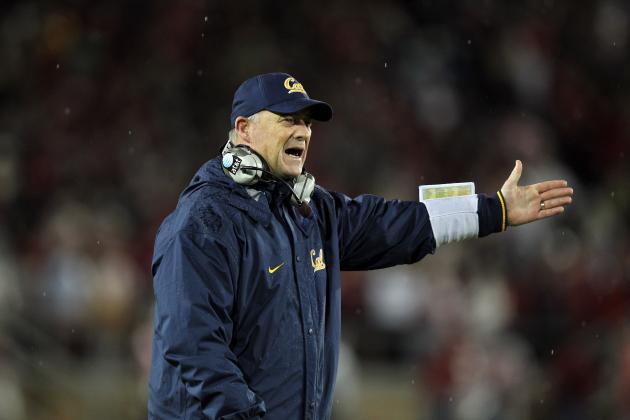 Ezra Shaw/Getty Images

I know I would invite Jeff Tedford just because he has coached a few current NFL superstars; quarterback Aaron Rodgers, plus Marshawn Lynch and DeSean Jackson aren't too shabby either.
While it is amazing how the Cal Bears have never appeared in the BCS, Tedford has been able to haul and coach up quite the amount of talented players.
College football and obviously Bear fans would not want to see Tedford leave the game if a struggling season occurs in 2012, mainly because he has given us so many enjoyable moments through the years (see USC 2003 among many others).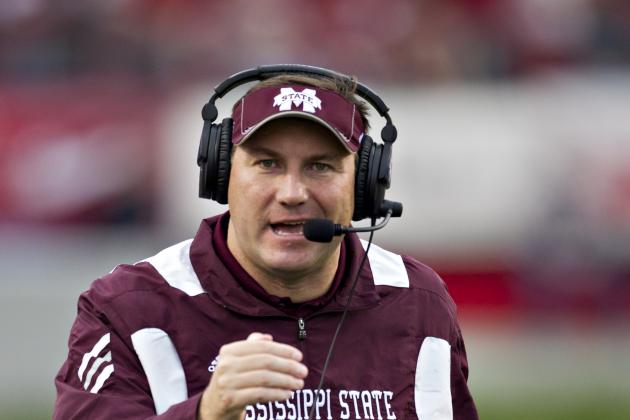 Wesley Hitt/Getty Images

Coming off a nine-win season two years ago made this Bulldogs head coach a hot commodity and he has the tools to keep the postseason appearances coming with his style of coaching.
He has been able to put together a formidable offense, but he is the young type of coach (just 40) that has lots of better days ahead of him.
Plus, Mullen is an intriguing coach that has a solid personality, which would be perfect for an enjoyable cookout (hope he brings a few cowbells over).
http://www.bflo360.com/2011/09/best-worst-most-underrated-college.html
Personally my favorite announcer in all of sports (save Brent), Brad Nessler (throw in Todd Blackledge) always makes you feel as if you are at the actual game.
Plus, he is the voice of NCAA Football, which certainly may intrigue some of you, but either way the guy is a great broadcaster and would be a pleasure to be around.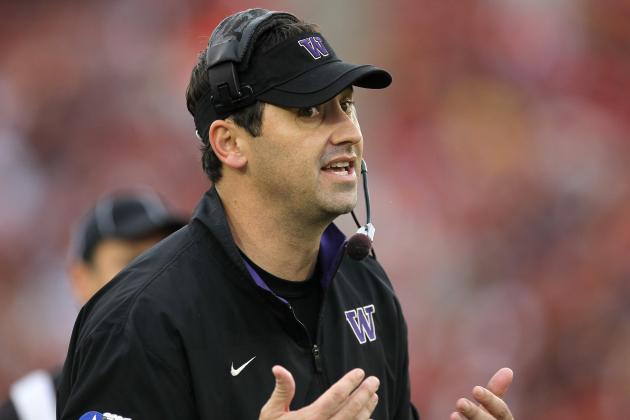 Stephen Dunn/Getty Images

A former Huskies quarterback, Steve Sarkisian has an explosive offense returning but it would help if his defense learned to tackle (see Alamo Bowl).
Sarkisian is one of the younger coaches in the country and is as real as it gets. He can tweet with the best of them and talks to the kids like their best friend (and at the same time as their coach and father figure).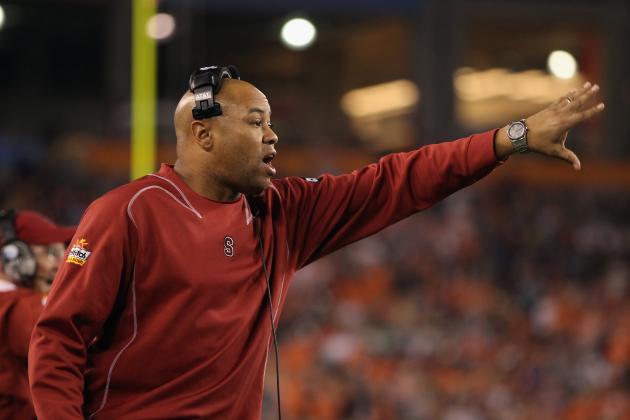 Christian Petersen/Getty Images

David Shaw has done a magnificent job while with the Cardinal, and some are finally starting to notice.
The guy is a true superstar and a near miracle maker after nearly putting the Cardinal in the BCS title. Getting over the hump against the Ducks will never be easy, but Shaw is the type of leader in which actions speaks louder than words.
Plus, this guy is always smiling on the sidelines having a good talking to with his players, so clearly he is a fun coach to be around.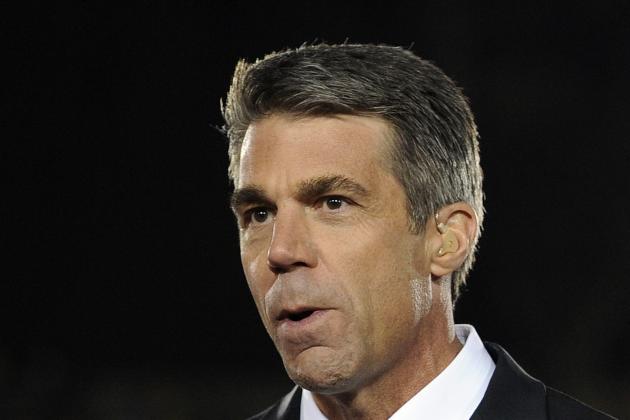 Harry How/Getty Images

Anybody and everybody on the Gameday crew deserves a spot in my opinion, mainly because their ability to at least entertain us ranks high on my list.
Talking to ESPN personalities is one thing, enjoying a nice cookout just adds to it. Fowler is that kind of personality and he always entertains whoever is around him.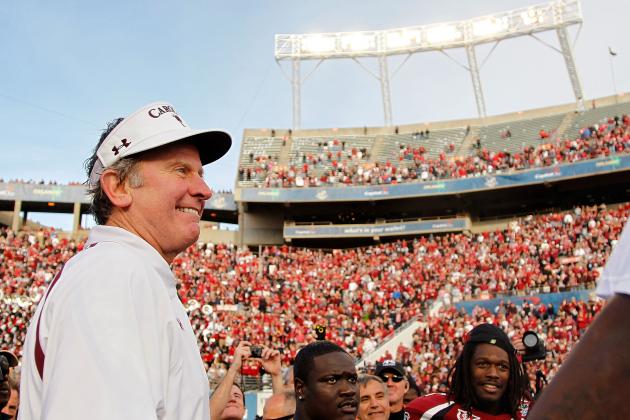 Mike Ehrmann/Getty Images

I pray that if he ever came to my cookout, that he would at least jokingly throw his visor down on the ground.
A legendary man that is never shy of his opinion, Steve Spurrier is as prestigious of a coach as there is on this list.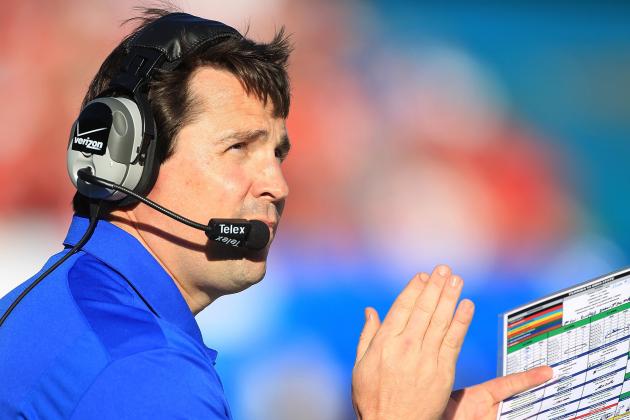 Scott Halleran/Getty Images

This Gator coach is chomping at the bit as he craves success in the SEC, but defensive masters do not grow on trees.
Muschamp is a rare breed and even if his team struggles in 2012, I would seriously doubt they stay down for long.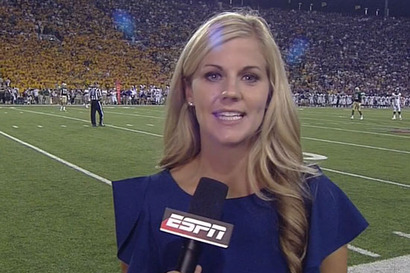 http://fanphooey.com/slideshows/89/1315021534
Maybe, I should take out a few of the coaches and add some more females to even this cookout out a bit.
Anyways, Samantha Steele is an up-and-coming star that ESPN should be pumped to have aboard and working on the sidelines during Thursday night games was a blast last season, one can only hope the future will be better.
Plus, Steele is an Arizona born girl (resides in Texas now) and we could use a few more female college football die-hard's that are both friendly and fun to be around.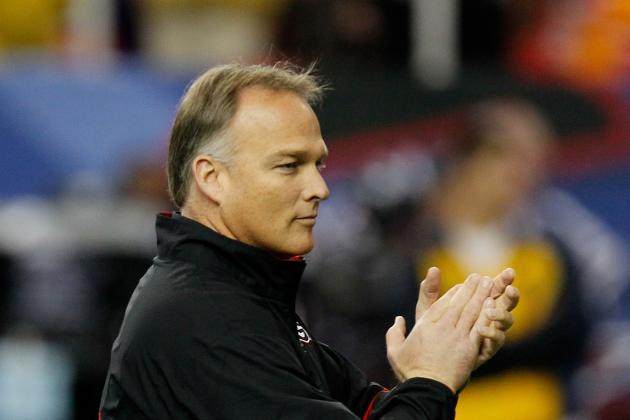 Kevin C. Cox/Getty Images

The Bulldogs are your typical SEC program that is always right there in talent on paper, but they haven't been able to shut the door in recent memory.
This could be Mark Richt's season to shine and a prestigious coach that has been around the game for a long time (see FSU OC) is always welcomed.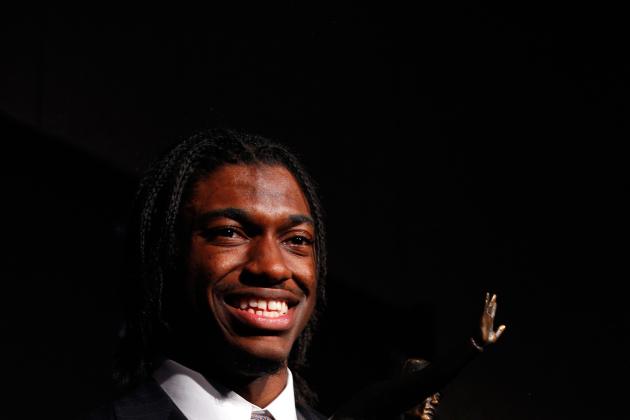 Jeff Zelevansky/Getty Images

RGIII just came off one of the more magical seasons in the entire BCS era, so why not invite the Heisman Trophy winner?
Plus, heading off to the NFL many have questions for the future star as to whether or not he will change his game up at going against NFC East competition. The sky is the limit for the kid and certainly is a hot commodity these days.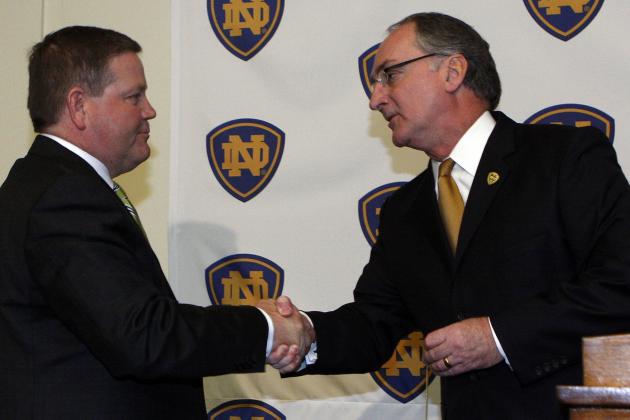 Frank Polich/Getty Images

Many would throw in John Jenkins as Notre Dame's President, but Jack Swarbrick is quite important these days.
Being the main man at the meetings that set up this four-team playoff, there are hundreds of questions for him as to what will happen to the Irish in the near future.
What is next for Notre Dame, perhaps a conference change? So many truly believe and or want them to join a conference instead of making bank with NBC. You either love or hate those Domers.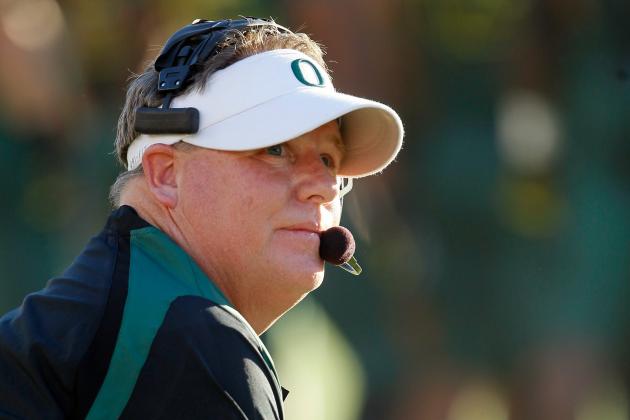 Jeff Gross/Getty Images

Yet another offensive genius, this one has achieved a boatload of success in both the regular season and the postseason.
The Ducks came off a sensational season after defeating Wisconsin 45-38, but this upcoming season could be special. Who wouldn't such calm, cool character like Kelly over?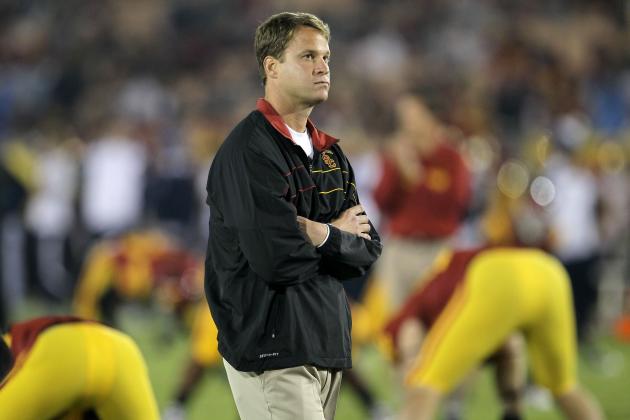 Stephen Dunn/Getty Images

Most did not expect the Trojans to have the type of season they did in 2011, and the talent he has on paper will likely get them the edge as the top-ranked team come late-August.
Plus, who wouldn't want Lane Kiffin coming over to their house?'
No, seriously!?
Alright, did I mention he will likely bring his wife Layla?
A. Messerschmidt/Getty Images

"Hello, alongside my College Football Hall of Famers, I am merrily Rece Davis."
Rece may be an Alabama graduate, but he sure makes college football seem like the best sport in the world, even if you aren't a die-hard (some say I am one, though).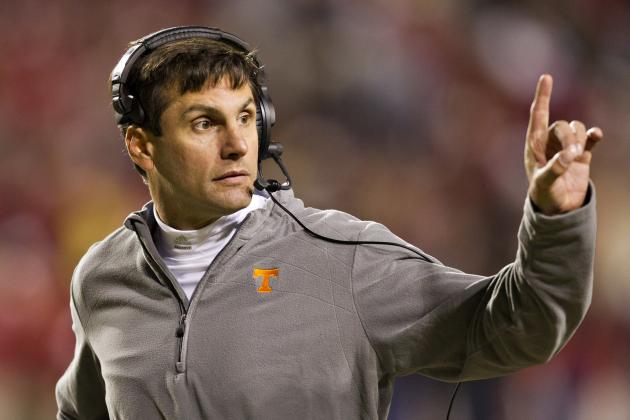 Wesley Hitt/Getty Images

Many fans wanted this guy canned a season ago and will now know how they perform in a season where nearly everybody is back.
They kick their season off against a solid NC State squad, but Derek Dooley is in prime position to have a great 2012 campaign.
Derek Dooley is also coming from Knoxville, which is home of the SEC and we all know how serious the fans take their tailgating (and food/drinks).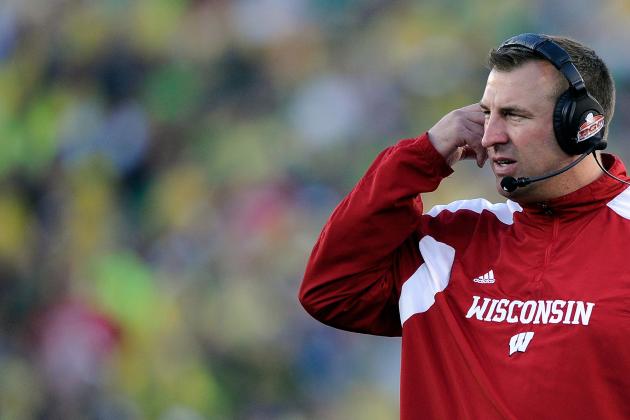 Kevork Djansezian/Getty Images

On Wisconsin!
Bret Bielema is the type of coach that surely looks like he can have quite a few burgers and brats.
Plus, a young coach that has achieved a solid amount of success makes him a must for a cookout. Even after losing two straight Rose Bowls, Bielema has more importantly won two straight Big Ten titles (not easy).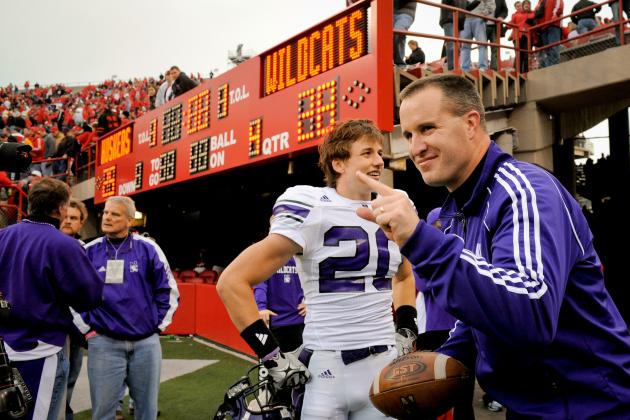 Eric Francis/Getty Images

How often does one see a two-time All-American linebacker-turned-coach in the College Football Hall of Fame?
Pat Fitzgerald has made the 'Cats a decent Big Ten contender, but he has made football important in Evanston as he is certain to end the 63-year winless bowl drought.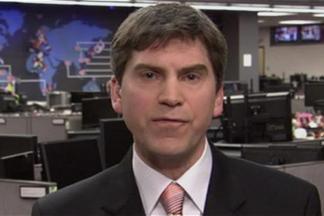 http://www.popscreen.com/v/5WtoV/Brad-Edwards-On-BCS-Standing--ESPN
The BCS guru himself would be great to invite over for a cookout simply to attempt to learn something along the way.
Crunching numbers may not be your thing, but getting his opinions on all the issues in college football would be a joy as well.
John Gress/Getty Images

Everybody may think that Bo Pelini is a crazed nut, but he simply loves his pigskin and that is what the fans are all about.
Every die-hard is a passionate fan and bringing in one of the more exciting coaches cannot be considered too big of a deal.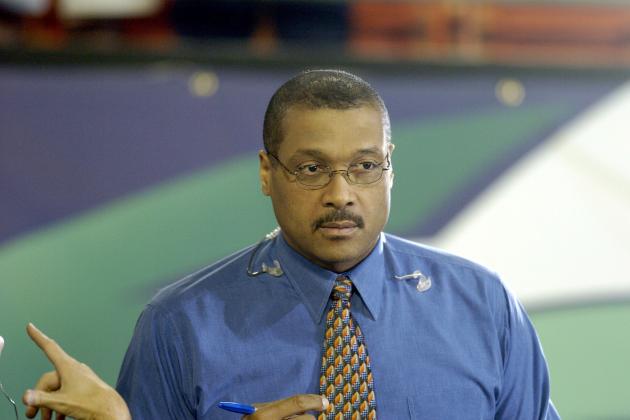 A. Messerschmidt/Getty Images

I simply could not miss Mark May on this list because Lou Holtz is going to show up, and what kind of cookout would it be without the two of them arguing like kids?
Mark May does a fine job of giving his opinions on the games that he closely watches, and I have always been a fan of him, despite some of the haters out there.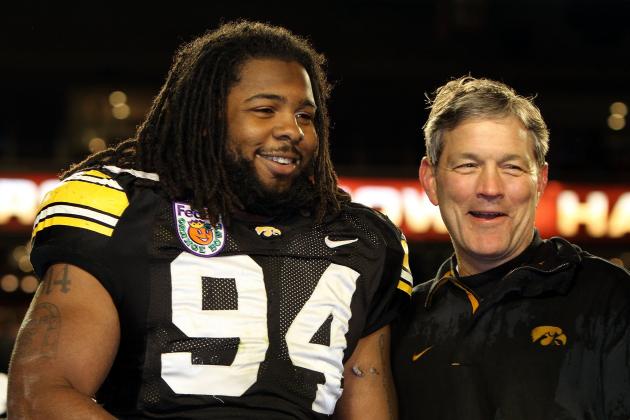 Doug Benc/Getty Images

Kirk Ferentz is one of those coaches that you would love to invite over for a burger and a beer simply because he is the class act that you cannot help but love.
The Hawkeye coach took over a struggling program and had a few seasons in which he struggled as well, but he has been able to bounce back and put forth a solid Big Ten program.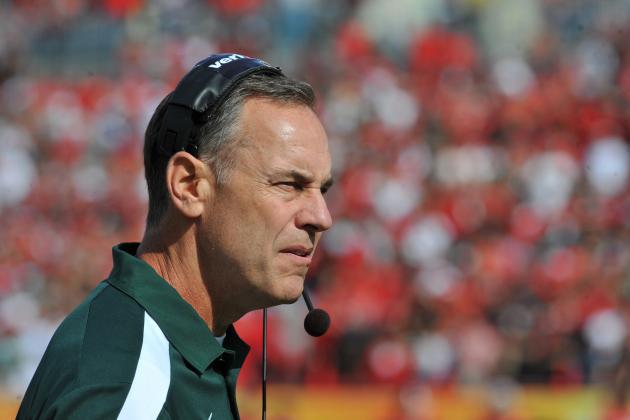 Al Messerschmidt/Getty Images

The Michigan State coach is waiting for his Spartans to head to the BCS in the immediate future, but his passion and attitude allows his program to continue to improve.
Mark Dantonio has quickly climbed up the charts among the elite coaches in college football, and for that he is an obvious choice.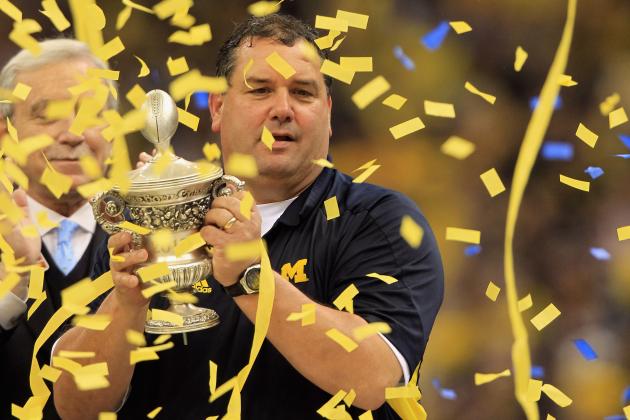 Matthew Stockman/Getty Images

The Michigan Wolverines are arguably the best program in all of sports to follow, so leaving their coach off the list would not be smart.
Plus, Brady Hoke is the type of a coach that does not keep his headsets on during the game because he enjoys watching the game without having to signal every little detail.
He enjoys each moment one step at a time and he is a must at any cookout.
Theo Wargo/Getty Images

Listening to Desmond Howard always makes life seem much more enjoyable because he has the positive attitude and burst of energy to get you going in life.
However, if I ever invited Desmond over, I hope he would strike the Heisman pose at least once.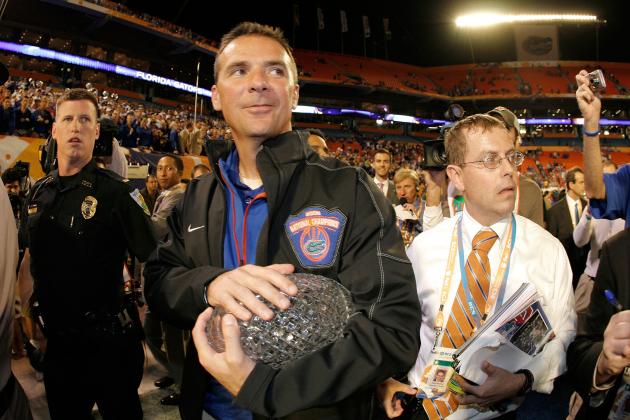 Doug Benc/Getty Images

Having grown up in the state of Ohio, Urban Meyer is finally back home and he is ready to make Ohio State football legitimate after a tough 2011 season.
Meyer of course won not one, but two BCS National Championships with the Gators, and having dominated the SEC before only means he has a boatload of stories that are worth listening to.
Plus, he coached arguably the greatest and most accomplished player in the BCS era.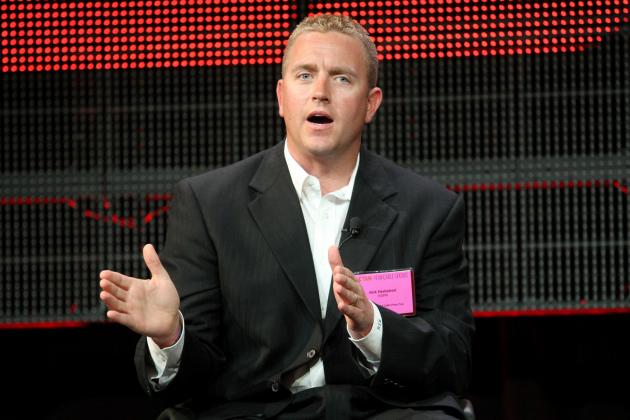 Frederick M. Brown/Getty Images

Some cannot stand Herby, but Kirk Herbstreit is as entertaining of a analyst as there is to follow in the sport.
Always breaking down the X's-and-O's, being knowledgeable of all the players and coaches, he is a must have at a cookout.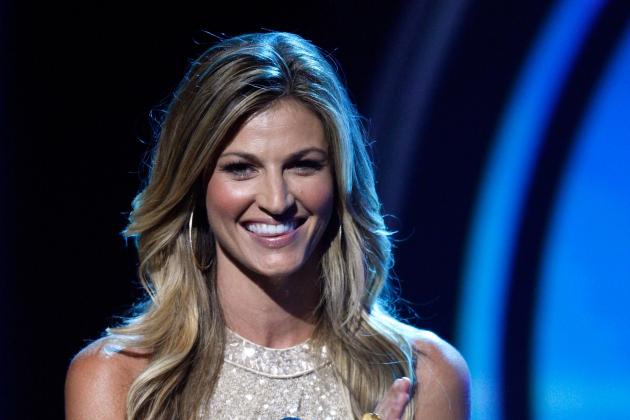 Isaac Brekken/Getty Images

Having lovely ladies over are never a bad idea at a cookout, but you cannot beat a great time with female guests that know arguably more about sports than you do.
Erin Andrews of course has taken some undeserved criticism for leaving ESPN, but she is always a joy to watch because of both her beauty and her brains on and off the gridiron.