4 Reasons Why Paris Saint-Germain Can Overtake Barca as Europe's Dominant Team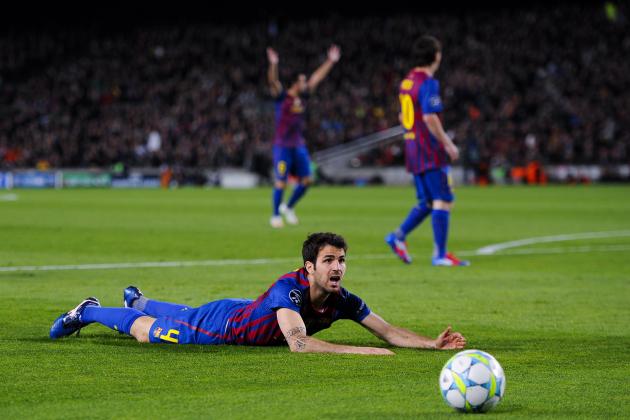 David Ramos/Getty Images
Even teams as great as Barcelona are bound to fall sometime
Barcelona is looked upon by most as the best team in Europe. With golden boy Lionel Messi leading the way, Barcelona has a deep stable of talent and a breathtaking style of play. With their impressive youth academy, Barcelona appears to be settled in as a dynasty of sorts for the foreseeable future.
They are the team everyone in Europe is seemingly compared too. With the introduction of oil wealth to many clubs in Europe, there is the potential for several teams to push Barcelona aside as king of the mountain. The following are the reasons that team will be Paris Saint-Germain rather than Chelsea, Manchester City, or any other highly-financed club.
Begin Slideshow

»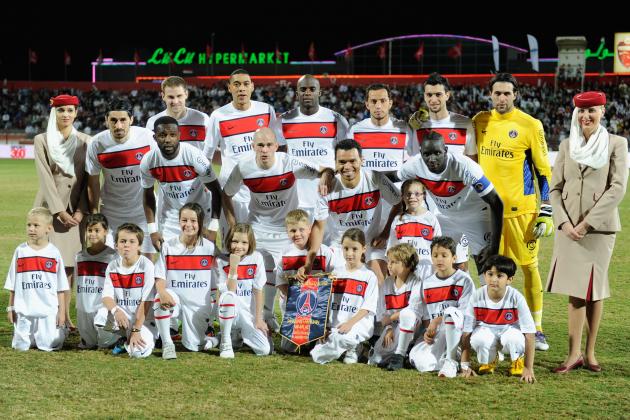 Claudio Villa/Getty Images
PSG will look to build a squad as talented as Barcelona through their financial prowess.
Despite their successful run over the last several years, Barcelona does not have the spending power that PSG does. Prior to the 2011-2012 season, it was reported that Barcelona had been losing money over the previous few seasons.
There has been a concerted effort at the Spanish club to reduce debt in the next few seasons. When clubs begin to limit their spending, less money becomes available for transfers and wages. While this will not dry up the talent at Barcelona, it will bring it back towards the pack.
Paris Saint-Germain's financial backing will get the talent level on par with Barcelona through their willingness to spend. While having the money to throw at players, PSG has yet to seriously overpay for any of their transfers. Compared to the money shelled out by Chelsea and Manchester City, PSG has paid what would be considered reasonable fees for those players purchased so far.
With the money from Champions League competition and the new television rights deals for Ligue 1, PSG will have more financial muscle to flex.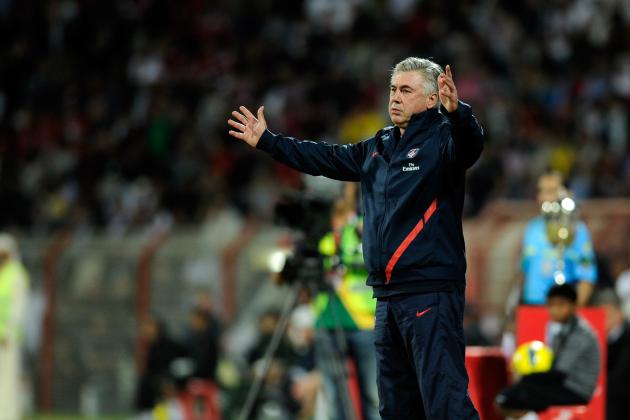 Claudio Villa/Getty Images
Carlo Ancelotti is set to take PSG to new heights
In previous seasons, comparing the coaches would be a wash, but the jury will be out in Barcelona since Pep Guardiola has moved on. I am not saying that Tito Vilanova will not be a good coach, but Carlo Ancelotti has been a success everywhere he has coached. He knows how to manage superstars, and get them to collectively perform to a higher level.
Until Tito proves himself, the advantage goes to PSG.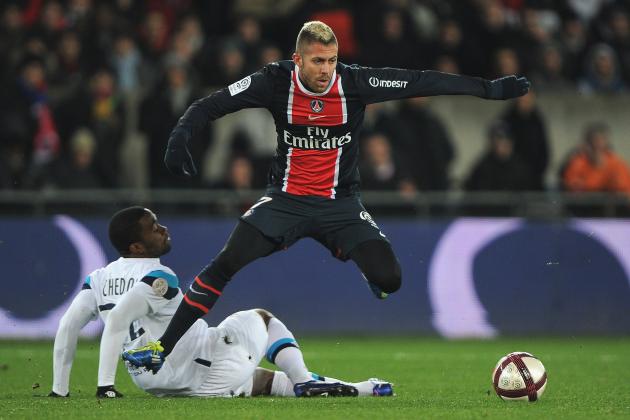 Pascal Le Segretain/Getty Images
PSG has an easier road to manuever thru during the season
Despite the shortcomings during the first year of the Qatari ownership, PSG has an easier domestic schedule to go through during the season. The level of play in Ligue 1 is not on par with La Liga at this time. Having more matches where key players can rest will keep them fresher for Champions League. With teams playing approximately 60 games each year, being able to properly rest players throughout the season is key to ultimate success.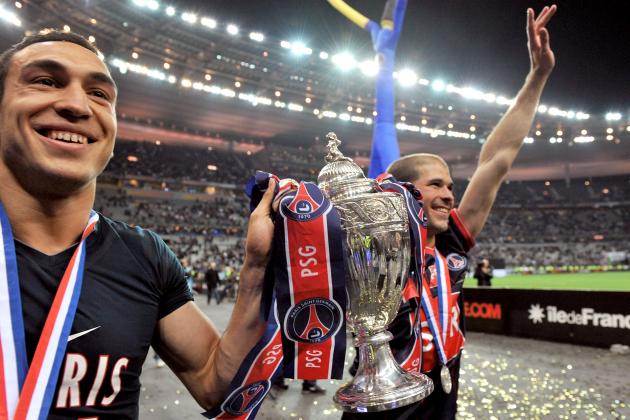 Pascal Le Segretain/Getty Images
PSG looks to end France's drought in Europe
Reaching the mountaintop in Europe runs in cycles. Real Madrid, Bayern Munich, Ajax, Barcelona and AC Milan have all taken turns as the team to beat in Europe. No team has been able to maintain that position for more than a few years. France is due to have a team reach that point, and PSG has all the ingredients to be that team.