Arsenal FC: Players to Watch for the 2012-13 Season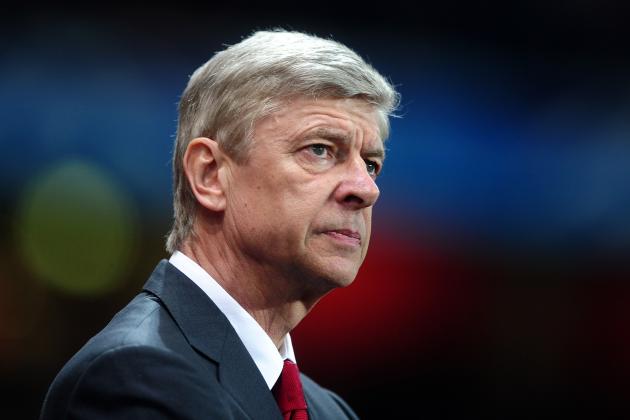 Laurence Griffiths/Getty Images

The 2012-13 season is quickly approaching, and Arsenal fans are left wondering if Arsene Wenger will sign any more players. With Olivier Giroud and Lukas Podolski already confirmed, fan requests are coming in at a fast pace for more acquisitions.
We will take a look at some of the players whose contributions could be highly important for Arsenal's success this season.
Begin Slideshow

»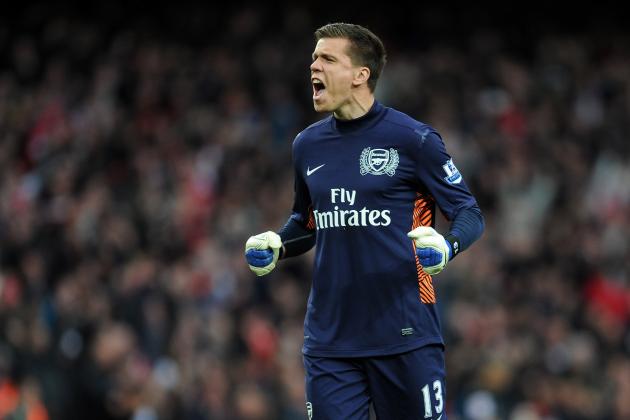 Michael Regan/Getty Images

At one point in his Arsenal career, Wojciech Szczesny was uncertain if he wanted to continue with the club. His lack of first team appearances began to frustrate the Polish keeper, but Arsene Wenger was honest with him and kept his word.
Now, having guaranteed the starting role for Arsenal, Szczesny will be looking to build on what can be considered a very positive 2011-12 season. The young Polish keeper had many moments of brilliance last season, and he also had some mental lapses as well.
Experience will come with time, and Szczesny showed last season that Wenger made the right decision in taking a chance on him.
His quickness in between the sticks is a strong point, while his indecisiveness is one of his weak points. A lot of times, a ball played into the box turns into an adventure for Szczesny, but he has shown significant improvement over the last year.
If he can stay consistent and build on the solid season he had last year, he could give his teammates added confidence in him. He has all the characteristics to be a top keeper, but it will all depend on his concentration and willingness to make it happen.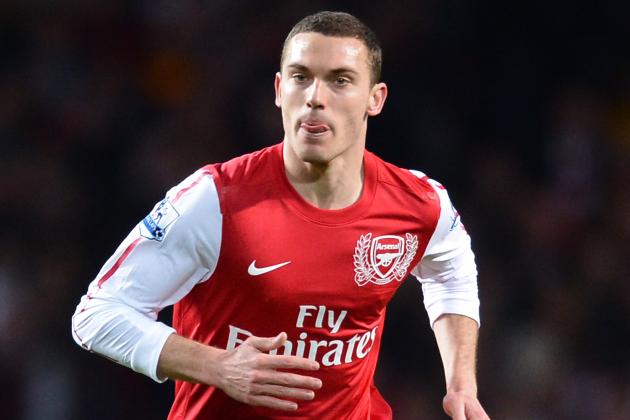 Laurence Griffiths/Getty Images

Thomas Vermaelen can be considered one of Arsenal's best defenders, but he will have to once again prove that this season. After returning from an Achilles injury last season, the Belgian international had some rust to shack off.
His speed, strength and ability to get forward are a lethal combination to have. The number of times Vermaelen is able to go forward with the ball at his feet is astonishing, but not surprising. He has shown he likes to come out playing from the back, and he does it well.
Last season Vermaelen enjoyed some up's and down's, but hopefully with a full pre-season he will be able to set the tone in the Arsenal back four.
He is a leader in the Arsenal defense and will continue to be this season.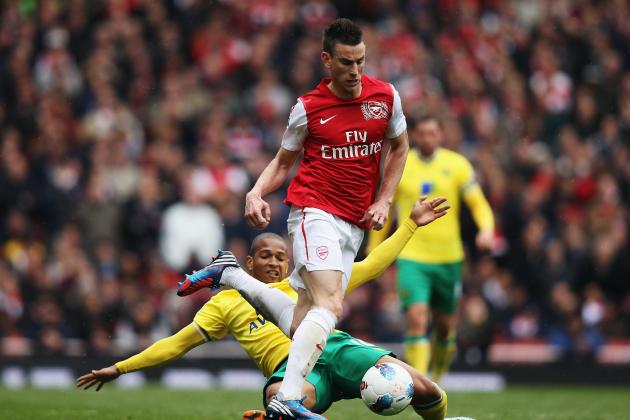 Bryn Lennon/Getty Images

Laurent Koscielny's first season at Arsenal was a bit shaky, but he bounced back very well last season. Koscielny can easily be considered Arsenal's most improved player last season, as well as their best defender.
Many times he solidified a back line that was very insecure at times. With Vermaelen showing signs of missing a full season and Mertesacker still getting used to the EPL, Koscielny stepped up in a big way.
He not only has pace, but he isn't afraid to go into a tackle. For a team who has been criticized frequently for being too soft, Koscielny brings that much needed characteristic to Arsenal.
Last season was his best season since joining Arsenal and I'd expect for him to build off of that this season. With a more confident and consistent keeper behind him, Koscielny's performances will be talked about in a positive way.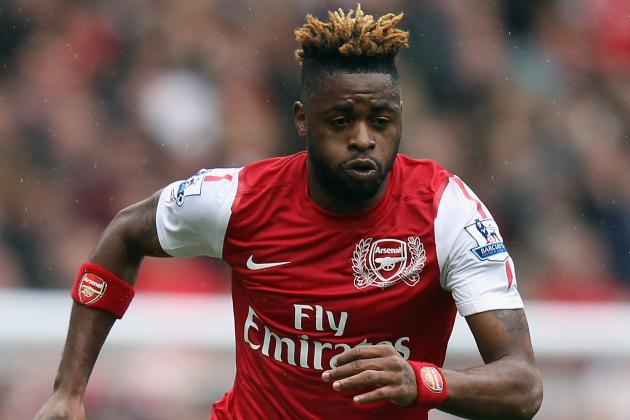 Bryn Lennon/Getty Images

I for one have been a critic of Alex Song at times, but last season he may well have silenced most, if not all of his critics. Song was more often than not criticized for trying to do too much for Arsenal.
In a squad that prefers to keep possession rather than kick it away, it's difficult for Song to not try and keep the ball at his feet. He worked on that aspect of his game and came back a more complete player last season.
Not only did Song offer Arsenal that fighting spirit in the midfield, but he also was able to add 14 assists in all competitions. For a holding midfielder to be providing that many assists is a great advantage to any team.
Song is an important piece to Arsenal's midfield and this season he should be able to build off of the 2011-12 campaign.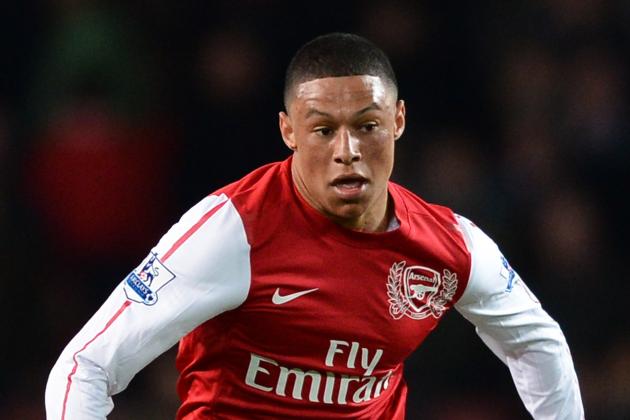 Laurence Griffiths/Getty Images

When Arsene Wenger signed Oxlade-Chamberlain, many if not all were quick to criticize the acquisition. "Arsenal buying another young and unproven player," was one of the famous lines from those who disagreed with the transfer.
One year later, all of those who doubted Wenger will now praise him for finding the Ox. Not only did he break into the EPL this season, but he also got called into the Euro 2012 squad for England.
His blistering pace can be a problem for anyone on any given day. He has that confidence to take on opponents and he is fearless on the pitch. From tracking back to help defend to leading the Arsenal team on the counter-attack, Chamberlain is capable of it all.
With one season under his belt, Chamberlain will have high expectations for the upcoming season. He has shown that he can be an important player for Arsenal and he will now have his chance to seize the opportunity.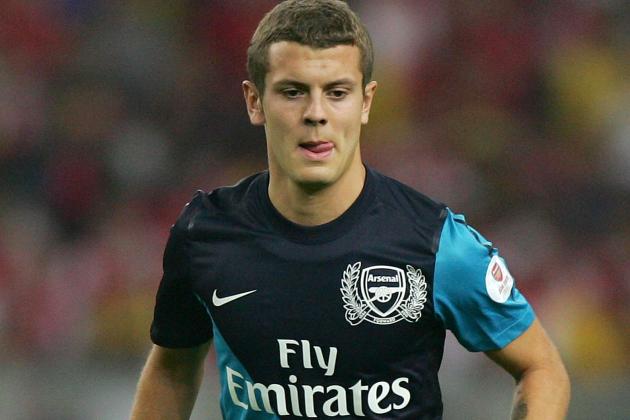 Stanley Chou/Getty Images

Just when Wilshere was beginning to guarantee his spot in the Arsenal squad, he like many Arsenal players, was hit with a lengthy injury. Having missed all of last season, Wilshere will have a lot of work ahead of him.
He will be a great addition to an Arsenal midfield that has a incredible amount of potential. Being able to share the center of the park with players such as Mikael Arteta and Alex Song will be important for Arsenal.
Not only will Arsene Wenger be happy to have Wilshere back, but he can also look to Arteta for some career pointers. Having Arteta's experience alongside him will prove to be advantageous for Wilshere's development.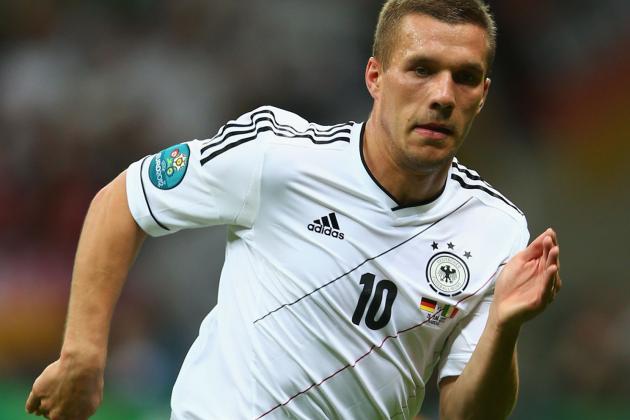 Michael Steele/Getty Images

Lukas Podolski became Arsenal's first acquisition for the upcoming season. Along with his ability to find the back of the net (112 goals in 291 appearances), Podolski also has the ability to get his teammates involved.
With a number of important assists for his former club FC Koln, Podolski should fit in well with the Arsenal style of play. Arsene Wenger will now have another strong left-footed player with strength on and off the ball.
It will be interesting to see how long Podolski takes to get used to the English style of football. His strength will obviously be a plus for Arsenal, but will the pace of the game be to much for the German international?
His age and current resume show signs of a great signing for Arsenal. He has a lot of room for improvement and with a manager like Arsene Wenger, Podolski has everything he needs to become a better player.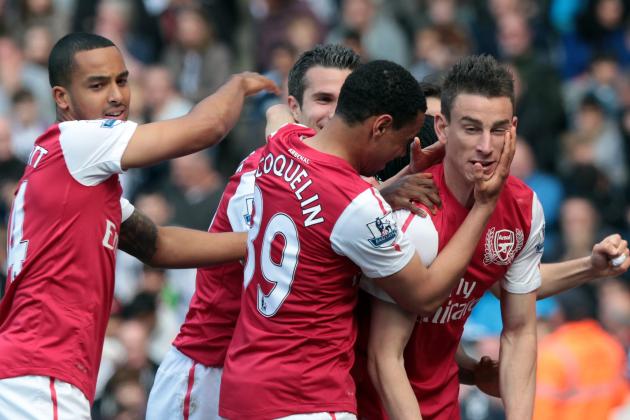 Ross Kinnaird/Getty Images

Arsenal not only has the luxury of having a great and experienced manager, but they also have a mixture of youth and experience within their squad. This season, the addition of Podolski and Giroud will be a plus for the Gunners.
The finished third last season after a horrific start, but this season they may be able to surprise many people, including themselves. If they can believe in themselves as well as their manager, Wenger will undoubtedly give them everything they need to finally claim silverware.
With the Robin van Persie saga still up in the air, the conclusion of this situation will be important for the confidence of the squad. With or without their captain, Arsenal will have a shot to shock their critics starting in August.