AJ, Brock Lesnar, King of the Ring and Latest WWE News from Ring Rust Radio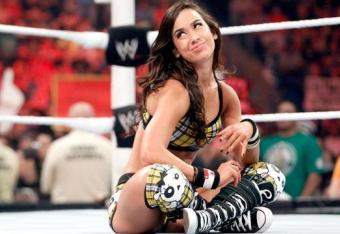 Photo courtesy of WWE.com

Ring Rust Radio is the best wrestling show on the radio, and this week was no different. With strong opinions on AJ, Brock Lesnar, Money in the Bank and more, this is where you need to get all of your weekly WWE nuggets.
Bleacher Report featured columnists Michael Cahill, Brandon Galvin, Mike Chiari and Donald Wood give the lowdown on all things going on in the wrestling world.
Did you enjoy RRR's King of the Ring tournament?
Bleacher Report's own Tom Kinslow joined the RRR crew this week as a guest panelist to take part in our King of the Ring tournament. We started with a bracket of 32 of the WWE's biggest superstars and voted on each match until there was one winner.
With another unpredictable episode of Ring Rust Radio in the books, you can't afford to miss another second of the action. Catch us LIVE every Tuesday at 7 p.m. ET (some language NSFW) or follow us on Twitter @RingRustRadio.
We may just read your questions and comments LIVE on the air thanks to our new weekly Twitter segment! Visit our new website at RingRustRadio.com and you can also email us here: RingRustRadio@Yahoo.com.
Upcoming Guests/Events
July 10 - Former ECW star New Jack and WrestleZone's Justin LaBar
July 24 - ROH star Tommaso Ciampa
July 31 - Ring Rust Radio Draft
RRR's King of the Ring Tournament
Ring Rust Radio has had some of the biggest stars in the business on over the past several weeks, but as a change of pace we decided to set up a fantasy King of the Ring tournament. Since King of the Ring was traditionally held around this time, we put together a 32-superstar bracket in search of WWE's true king of the ring.
Question on Everybody's Mind: Who Came out on Top?
Unlike the traditional King of the Ring tournament, ours featured all of the company's top guys, so it should come as no surprise that John Cena triumphed over CM Punk in the finals. Although a growing group of fans have become disillusioned with Cena's continued dominance, there is no denying that he is still the company's biggest star and the guy that everything is built around. Not even the voice of the voiceless could overcome that.
Ring Rust Radio's Take
The majority of the Ring Rust Radio panel agreed that Cena should be the winner, but it wasn't unanimous. There were no hard-and-fast regulations for picking the winner of a particular matchup, so it all came down to preference.
If your philosophy on King of the Ring is that the face of the company should win, then Cena is clearly the right choice. If you believe that it should go to an up-and-coming star as the real King of the Ring crown traditionally has, then there was no shortage of possible options. Whatever the case, it made for an innovative and interesting show.
Bleacher Report Insider Scoop: WWE News, Rumors and Analysis
WWE Chatter
With Money in the Bank now just about a week away, there has been plenty of build and storyline develop in the WWE over the past week. Most of the focus has been on the WWE Championship and World Heavyweight Championship Money in the Bank ladder matches, but it was also announced that Brock Lesnar would respond to Triple H's challenge on the 1,000th episode of Raw and the bizarre love triangle between CM Punk, Daniel Bryan and AJ continued.
Question on Everybody's Mind: Is AJ the Most Significant Diva Ever in Her Current Role?
This is a question that elicited some spirited responses and it is one worth considering. AJ has only been with the company for about a year so she certainly isn't the most significant diva ever over a full body of work, but it is hard to remember a woman playing a more significant role in a pivotal storyline. Miss Elizabeth during the Mega Powers explode storyline is obviously a strong candidate, but there are a lot of factors to consider.
Ring Rust Radio's Take
The majority of the panel dismissed the notion that AJ could be the most important diva ever in her current situation, but she appeared in countless segments on Monday and Tuesday and has almost become bigger than the WWE Championship at this point. It's tough to beat Elizabeth because she was essentially the catalyst that caused Randy "Macho Man" Savage to turn on Hulk Hogan, but she hardly said a word and was an unwilling participant. AJ is calling all the shots in the feud between Bryan and Punk, though, and this much attention hasn't been paid to a diva in a very long time.
Bleacher Report Insider Scoop: Could AJ Be the Greatest Diva Ever?
TNA Tidbits
TNA continues to build toward the Destination X pay-per-view, and while TNA is always hit and miss, there has been some decent stuff in recent weeks. One thing that has been beyond terrible, however, is the saga between A.J. Styles and Dixie Carter. It appeared as though the issue had been resolved in less-than-impressive fashion last week, but it continued on Thursday and will likely be a main angle for quite some time.
Question on Everybody's Mind: Is This Vince Russo's Parting Shot?
TNA has really struggled over the past couple years, but many were ready to chalk it up to poor booking by the much-maligned Vince Russo. He was replaced by Bruce Prichard and it appeared as though things were moving in the right direction, but this Styles/Carter storyline has Russo's stink all over it. Obviously Russo isn't still with the company, but it is almost as if TNA had some sort of contractual obligation to allow Russo to create one more awful angle before his official departure.
Ring Rust Radio's Take
Ring Rust Radio tries to give every promotion its due, but TNA isn't making it easy with this particular storyline. Nobody cares about whether or not Styles and Carter helped put a junkie through rehab, and nobody cares whether the junkie is "carrying A.J.'s baby." This storyline should be about four great, in-ring workers in the form of Styles, Kurt Angle, Christopher Daniels and Kazarian vying for the Tag Team Championships, but it has degenerated into an absolute sideshow instead.
Bleacher Report Insider Scoop: Is TNA's Live Show Thriving?
Check back for more on World Wrestling Entertainment as it comes, and visit Bleacher Report's Wrestling Page to get your fill of WWE/TNA. For more Wrestling talk, listen to Ring Rust Radio for all of the hot topics you just can't miss (some language NSFW).
This article is
What is the duplicate article?
Why is this article offensive?
Where is this article plagiarized from?
Why is this article poorly edited?