5 Free Agents the Los Angeles Lakers Must Target After Steve Nash Acquisition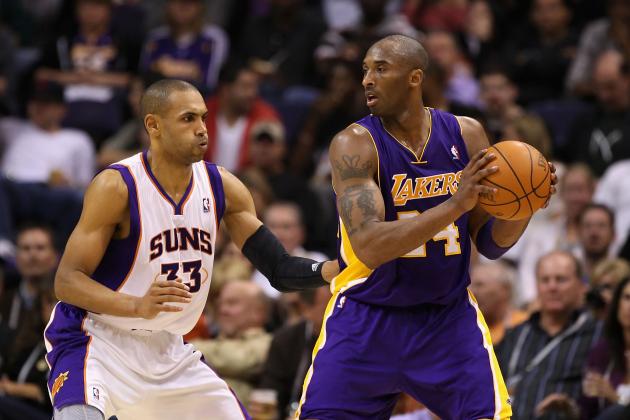 Christian Petersen/Getty Images

The Los Angeles Lakers entered the 2012 offseason with holes throughout their star-studded rotation. With the lack of a point guard and their lead facilitator happening to be their leading scorer in Kobe Bryant, the team just wasn't in a legitimate position to make it to an NBA championship.
In a matter of moments, that all changed.
The Lakers acquired two-time MVP and long-time rival Steve Nash in a sign-and-trade with the Phoenix Suns. As a result, they've gone from one of the league's worst passing teams to the franchise in possession of the game's best facilitator.
So what's next?
With financial flexibility at a minimum, the Lakers are looking at a rather thin list of targets. Nevertheless, those targets do exist and must be capitalized on. Here's a list of five they must channel their focus toward.
Begin Slideshow

»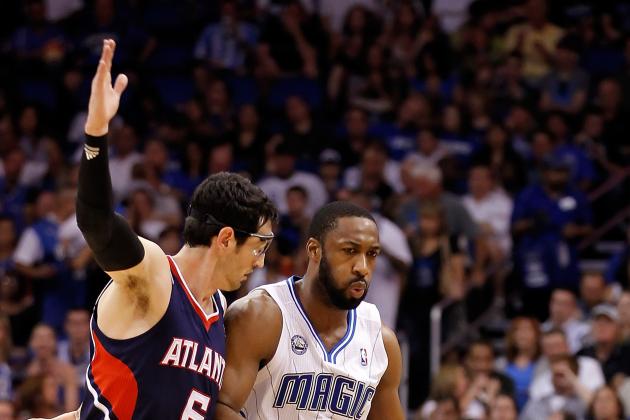 J. Meric/Getty Images

Position: Point guard
Age: 30
Experience: 11 years
If you can't add athleticism, you might as well add size.
The 6'4" point guard played respectable ball at a low cost for the Memphis Grizzlies. Arenas could do just that for the Lakers, as he leads a second unit that is currently led by a questionable Steve Blake. Although Arenas can be reckless, he has shown flashes of an ability to penetrate and score.
If nothing else, the low-cost investment offers depth at the game's most valued position.
Season Averages
9.96 PER, 12.4 MPG, 4.2 PPG, 1.1 APG, 1.1 RPG, 0.6 SPG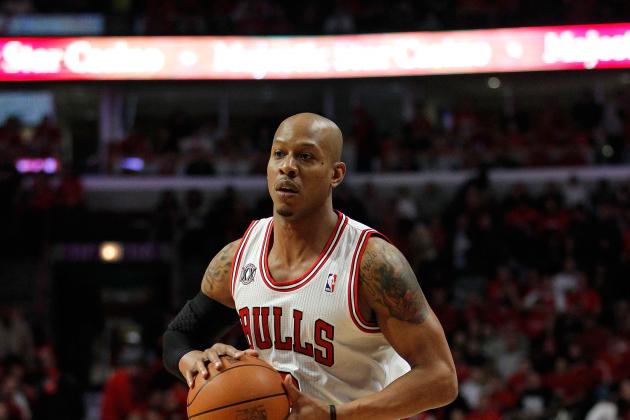 Gregory Shamus/Getty Images

Position: Shooting guard
Age: 32
Experience: Nine years
Keith Bogans may be a name that draws limited attention, but he's a potentially valuable asset to any team. Bogans remains one of the better perimeter defenders in the league and is respectable from distance.
Considering those are two pressing needs for the Lakers, a low-cost risk on the former Kentucky Wildcat is a worthy signing.
2011 Season Averages
9.02 PER, 17.8 MPG, 4.4 PPG, 1.8 RPG, 1.2 APG, 38.0% 3PT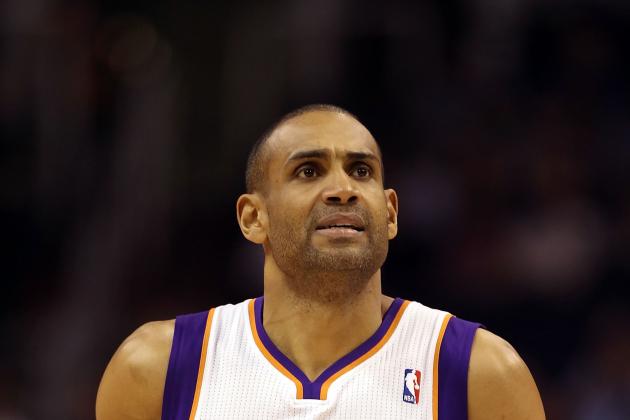 Christian Petersen/Getty Images

Position: Small forward
Age: 39
Experience: 17 years
The Lakers are in desperate need of two things: athleticism and three-point shooting. While Grant Hill will not help in the athletic department, he is a solid three-point shooter whose 2012 form should be lost in the memories of his previous glory.
In 2011, Hill shot 39.5 percent from distance. In 2010, Hill shot 43.8 percent. While he's only a threat to hit one or two per game, that's already an improvement over the Lakers' current situation.
If nothing else, Hill's veteran leadership and positive demeanor should be helpful for mercurial players such as Metta World Peace and Andrew Bynum. He's also good friends with Steve Nash and has expressed interest in joining the Lake Show.
Give the guy a shot and he will reward you.
2012 Season Averages
12.34 PER, 28.1 MPG, 10.2 PPG, 3.5 RPG, 2.2 APG, 26.4% 3PT
Position: Power forward
Age: 28
Experience: One year
Quietly but surely, Ivan Johnson put together one of the better rookie seasons. Johnson scored double-digit points in 15 games while coming off the bench. This came as a result of physical play in the paint and ferocious dunks.
The Lakers would benefit from Johnson's presence in a major way, as his physicality alone would improve their interior defense. His ability to throw one down would simply bring the crowd to life, which they very rarely did in 2012.
Bring this energy guy in and reap the benefits.
2012 Season Averages
14.37 PER, 16.7 MPG, 6.4 PPG, 4.0 RPG, 0.8 SPG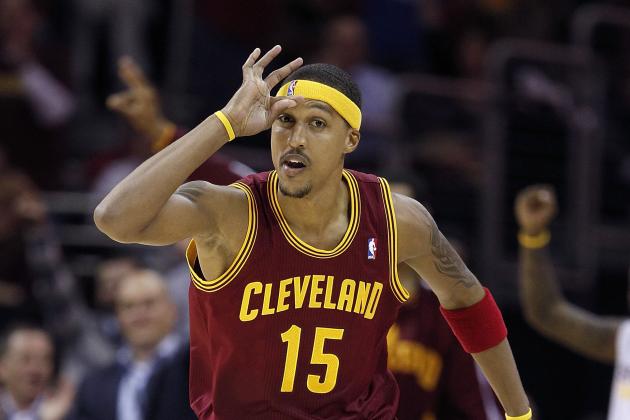 Gregory Shamus/Getty Images

Position: Small forward
Age: 32
Experience: Five years
Jamario Moon has spent the better part of a year dominating the NBA D-League. In 2013, he could spend his time offering valuable minutes off the bench as he brings the Los Angeles Lakers what Shannon Brown once offered—a freakish athlete who can run the floor and finish in transition.
While he doesn't shoot the ball like Brown, Moon's athleticism is a true weapon on an offense run by Steve Nash. He's not the best defender, but the mere presence of an elite athlete could be enough to help the Lakers get over that aging hump.
Even at 32, Jamario Moon hasn't lost a step.
2012 Season Averages
3.41 PER, 15.4 MPG, 2.3 PPG, 2.8 RPG, 0.6 BPG