NFLPA's Move Towards Legal Proceedings a Waste of Time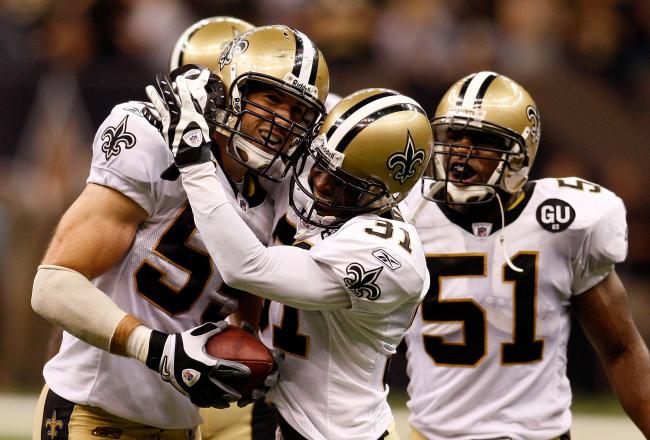 I don't know whether or not the New Orleans Saints' players from 2009-2011 participated in a pay-for-performance bounty system. I just don't have any first-hand knowledge of the situation.
Nor do NFL Commissioner Roger Goodell, anyone from the NFL Players Association, any of the lawyers from either side or other members of the media that have been painstakingly covering the debacle commonly known as Bountygate.
There are only a handful of people that actually know if some of the Saints are guilty of paying their teammates to injure members of the opposing teams or taking said payments for their work on the field. And the guys who know aren't talking.
The few players, coaches, trainers and front-office members—if any of the front-office staff actually do have first-hand knowledge—are either sitting on their hands after being suspended (head coach Sean Payton, Mickey Loomis and linebackers coach Joe Vitt) or trying to head to the legal system for help with getting their suspensions overturned.
On Thursday, the NFLPA filed a lawsuit in New Orleans on the behalf of Scott Fujita, Anthony Hargrove and Will Smith that said Goodell had overstepped his authority.
Goodell violated the labor agreement by showing he had determined Will Smith, Anthony Hargrove and Scott Fujita participated in a bounty system before serving as an arbitrator at their hearing.
The NFLPA wants a judge to overturn two previous arbiters' decisions that Goodell has the authority to oversee matters like this in regard to conduct detrimental to the NFL.
Jonathan Vilma has already filed two lawsuits in federal court—which is why he wasn't included in the NFLPA's suit Thursday—against Goodell: one for defamation of character and the other for failing to make a timely appeal ruling.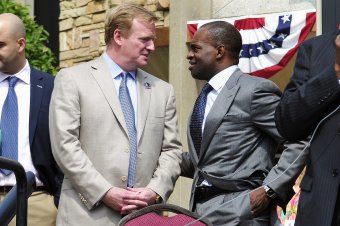 Jason Miller/Getty Images
Vilma was suspended by Goodell in May for the entire 2012 season. Hargrove was suspended for eight games, Smith four and Fujita for three games. On Tuesday, Goodell ruled on their appeals and did not reduce any of the lengths of suspensions.
The players and the NFLPA are trying to take the matter to court.
The NFL calls that a colossal waste of time.
The NFL feels that the Collective Bargaining Agreement that was signed by the players and the league last year stipulates exactly how situations like this should be handled.
"There is no basis for asking a federal court to put its judgment in place of the procedures agreed upon with the NFLPA in collective bargaining," the NFL said in a statement. "These procedures have been in place, and have served the game and players well, for many decades."
I, for one, am growing tired of Bountygate—a powerful statement, seeing as how usually any news during the slow news month of July around the NFL is welcome news.
My disdain for the story now doesn't stem from wanting to know who's right and who's wrong, and it doesn't stem from the way it's been covered in the media.
Unless you're a member of the Saints team, its organization or a proud member of Who Dat Nation, most of the rest of the planet just wants both sides to stop playing games and solve this problem.
Does the NFLPA's move to attempt legal proceedings seem like a strong move or a last-ditch effort on the side of a lost cause?
Players: Stop complaining about the process the commissioner used to suspend you and to hear your appeals. The CBA sets in stone the way these proceeding should go down. The two sides fought and fought and fought last year to get this CBA hammered out. These are the rules, live by them.
Commissioner Goodell: You don't have to release the information to the public, but everyone you punished through this process deserves to see the documentation and evidence that led you to suspend them. Make that happen.
I'm no lawyer, athlete or governing body of a professional sports league. But I think I can help make everyone happy. And I'm going to include the legal system in my solution, just to make the NFLPA smile.
Let's get an arbitrator involved again and ask for an order of suppression or a gag order to envelop the entire proceeding.
For this to work, every member of the Saints organization—from player to coach to trainer to executive—with first-hand knowledge of any pay-for-performance activities needs to be present. If anyone has any qualms about showing up, the arbitrator needs to require every member of the Saints organization to be present.
This article is
What is the duplicate article?
Why is this article offensive?
Where is this article plagiarized from?
Why is this article poorly edited?