WWE Rumors: Brock Lesnar, Triple H, Undertaker and Thursday's Top WWE Buzz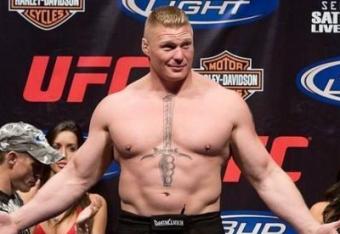 Courtesy of Zuffa LLC

Everyone is in a celebratory mood right now, just as they should be. Coming off the Fourth of July, WWE has put a lot of balls in the air that will hopefully be knocked out of the park over the next two months.
They like to toss so many things around, with most of them having no payoff whatsoever. Instead of expecting everything to have a resolution, we should celebrate if even 50 percent of them have a satisfactory conclusion.
Since we strive to do more than just satisfy, we are going to take the WWE approach and knock it out of the park. We are going to give you all the news, rumors and information you can handle before you have to run outside and start celebrating.
BROCK LESNAR'S FIRST WWE PPV IS GOOD AND BAD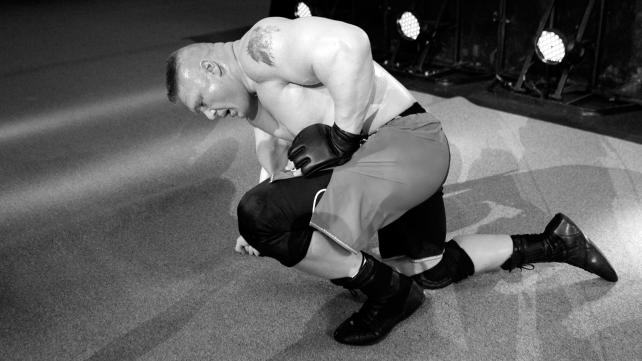 Courtesy of WWE
Depending on what end of the spectrum you want to look at it, Brock Lesnar's match against John Cena at Extreme Rules was either a great success or an epic failure.
The latest reported buyrate totals have the show doing 250,000, about the same as was first reported. However, as the Wrestling Observer points out, it's Lesnar's lowest PPV buyrate since 2007.
Question on Everybody's Mind: What does the buyrate mean?
Our Take: I think it somehow gives Vince McMahon another excuse to continue beating Lesnar on pay-per-view until he decides it is time to stop. He knows there is a cap on the amount of impact Lesnar will have, so why should he try to push him above full-time stars?
Hype Meter: 5 out of 5 Ways to Make Money
Considering the recent buyrates for the pay-per-view after WrestleMania, McMahon and WWE should be kissing the ground Lesnar walks on. Without him, the odds of this show doing 175,000 buys was slim. It's not a great number, but far from the worst number ever.
Deeper Dive
Good and Bad With Lesnar's PPV Buys (Figure Four Wrestling h/t NoDQ)
----------------------------------------------------
BRUNO SAMMARTINO BELIEVES IN TRIPLE H, NOT VINCE MCMAHON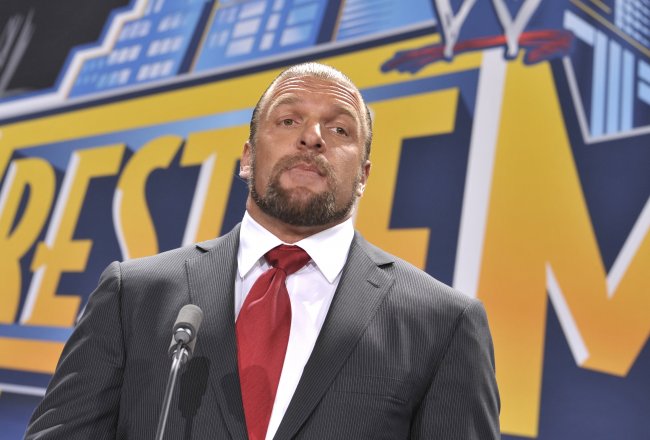 Michael N. Todaro/Getty Images
One of the biggest and most surprising news stories in WWE this year was the report the company had offered Bruno Sammartino a spot in the Hall of Fame next year. Despite rejecting the offer, Sammartino did say in an interview that he likes what Triple H can do for the business.
Question on Everybody's Mind: Will Sammartino and WWE ever make peace?
Who Is More Likely To Go Into The WWE Hall of Fame?
Our Take: It's going to be difficult, just because Vince McMahon isn't going anywhere. While you never say never in wrestling, Sammartino never doing anything with WWE is as close to a lock as you can get.
Hype Meter: 2 out of 5 Fake Hall of Fames
I give Sammartino credit for not having the ego/arrogance/etc. to change his beliefs in order to get one more day in the spotlight. Everyone knows how great and important Sammartino is in the history of the business, so why would he need this to prove it?
Deeper Dive
Bruno Sammartino Interview (PW Insider h/t NoDQ)
----------------------------------------------------------
WWE WANTS UNDERTAKER AT SURVIVOR SERIES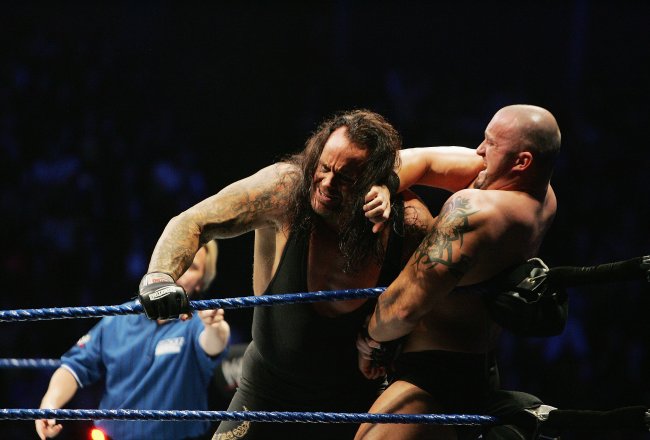 Gaye Gerard/Getty Images
In what has become an annual tradition, it is time to start speculating about when Undertaker will return to WWE for a match. The latest report has the Dead Man coming back at Survivor Series on Nov. 18.
Question on Everybody's Mind: Will Undertaker make it happen?
Our Take: Despite WWE's desire to put Undertaker back in the ring as many times as it possibly can before he walks away, everything comes down to what he wants to do. He is on his own schedule, so if someone comes up with a story that intrigues him, he will likely do it.
Hype Meter: 4 out of 5 Surprise Returns
I often wonder why WWE has treated Survivor Series like a joke in recent years. It doesn't have the same cache as WrestleMania, SummerSlam or the Royal Rumble, but it is still supposed to feel more important than all the other shows.
Undertaker's return, like Rock's last year, would at least put it at a different level.
Deeper Dive
Updated Undertaker Return Date (Figure Four Online h/t Wrestling Inc)
-------------------------------------------------------------
REY MYSTERIO'S RETURN DELAYED UNTIL JULY 23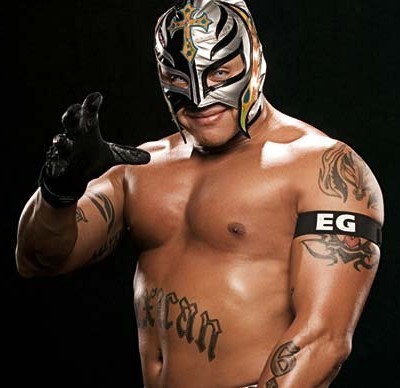 Courtesy of WWE
We have talked about how WWE has not used Rey Mysterio on television despite his suspension ending last week. It turns out that the company wants to keep building the anticipation for his return, now scheduled for the 1,000th Raw.
Question on Everybody's Mind: Is WWE missing the boat with Mysterio?
Our Take: To quote Daniel Bryan, "YES!" Not that it would make a huge difference from a buyrate standpoint, but not putting Mysterio on the Money In the Bank pay-per-view is a missed opportunity.
Even if he doesn't win, he could at least make the matches better by flying around. Lord knows, the Raw match needs all the help it can get.
Hype Meter: 2 out of 5 Overdue Returns
WWE is putting so many eggs in the July 23 basket that if this show doesn't provide a significant ratings bump, Vince McMahon's head is probably going to explode.
It will be interesting to see what happens with the show starting an hour earlier. Usually that knocks the rating down a lot, so we shall see.
Deeper Dive
Rey Mysterio Return Date (Wrestle Zone)
-------------------------------------------------------------
Check back for more on the WWE as it comes, and check out Bleacher Report's Wrestling Page to get your fill of the WWE. For more WWE talk, check out Ring Rust Radio for all of the hot topics you just can't miss.
This article is
What is the duplicate article?
Why is this article offensive?
Where is this article plagiarized from?
Why is this article poorly edited?