UFC 148 Ortiz vs. Griffin: Questions We Have About Tito Ortiz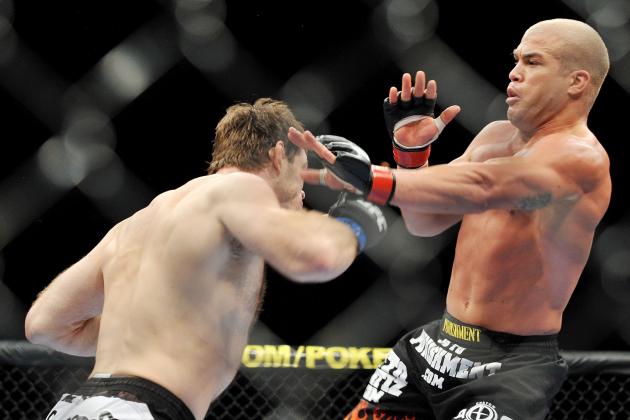 Jon Kopaloff/Getty Images

While a lot of the headlines are going the way of Anderson Silva and Chael Sonnen, there is another meaningful fight on this card.
The rubber match between Tito Ortiz and Forrest Griffin will be the last of "The Huntington Beach Bad Boy's" career, one that's spawned 15 years and what will be his record 27th fight inside the Octagon.
Ortiz has lost his last two fights and will be facing the man who defeated him by a hard fought split decision.
There are a few questions that we have about Ortiz.
Begin Slideshow

»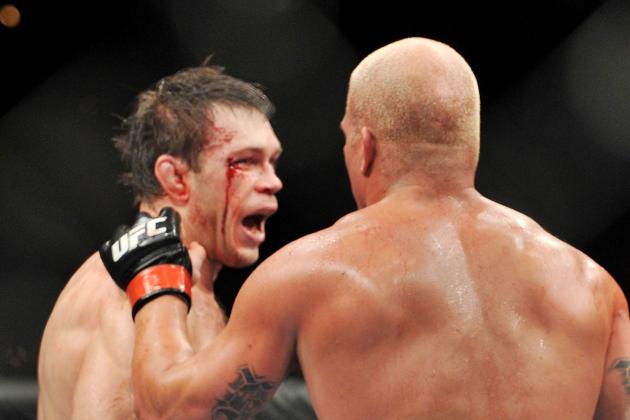 Jon Kopaloff/Getty Images

Tito Ortiz showed great take-down ability in the fight at UFC 106, but Griffin was strong enough to keep the fight on the feet enough to take the decision.
Griffin was ahead in every striking department throughout the fight, including leg kicks and head strikes.
Ortiz got on Griffin's case with three take-downs during the bout, but Griffin staved off six other attempts.
Does Ortiz have to be less predictable with his take-down attempts? Will Griffin want to be on the ground with Ortiz?
What made Griffin this much better was that he was dominated by Anderson Silva in his previous fight so he worked on his striking that much more.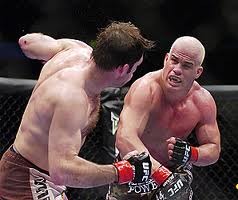 Photo Credit: Sports Illustrated.CNN.com
Back at UFC 59, Griffin was a rising UFC star, coming off the reality show The Ultimate Fighter. Ortiz was coming off of two wins over Patrick Cote and Vitor Belfort.
It was a lot like UFC 106, but the main thing was that back then, Ortiz looked like he was pushing the pace a little more. He was landing more strikes and working more on the ground.
Kudos to Griffin for doing that fight, as it showed he could hang with the big names of the division, which led to his reign as UFC light-heavyweight champion.
Ortiz dominated the first round of that fight, landing 55 strikes and two take-downs in those first five minutes. The next couple rounds were close but Ortiz proved to be the better man on that night.
Can Ortiz surprise Griffin in the striking game?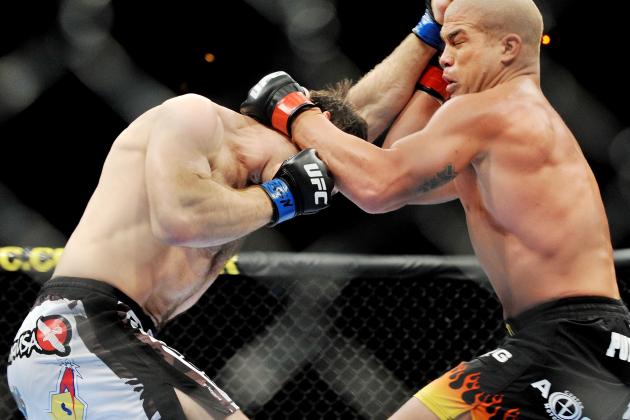 Jon Kopaloff/Getty Images

Ortiz is right at the end of his career and it hasn't been a smooth road as of late. He has one win in his last eight fights and has a surgically repaired neck.
Being that it is his last fight, what can we expect to see in the Octagon? A "no tomorrow" mentality could take effect and both these guys could put on a show that will keep the crowd rocking for the middleweight title bout afterwards.
Ortiz will be inducted into the UFC Hall of Fame before the fight. What will that do for him? Will it motivate him to be just that much better?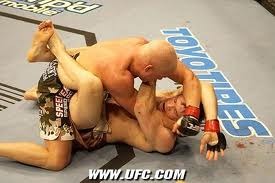 One of the things you need to do to keep Griffin in check is to keep him grounded. He has a respectable ground game but with that iron chin and quick hands, he's better off on the ground and in control.
Ortiz did utilize the ground game to the best of his ability in the previous bouts and it helped him on some judges' scorecards so what will Ortiz do to open up?
How much time will we wait before we see a take-down attempt? Would Ortiz be shocked by a Griffin take-down attempt?
Both of the previous bouts ended in very tight split decisions so you know both these guys not only know each other, but are a great test for one another.
However, with the finishes of the last two, will there be a knockout in this fight? How about a submission?
Ortiz's last three wins have been by either TKO or the rear-naked choke on Ryan Bader.
Griffin hasn't finished a fight since September 2007 (against Mauricio "Shogun" Rua) so it will be interesting to see if Griffin will look for an early knockout, knowing how motivated Ortiz will be for this fight.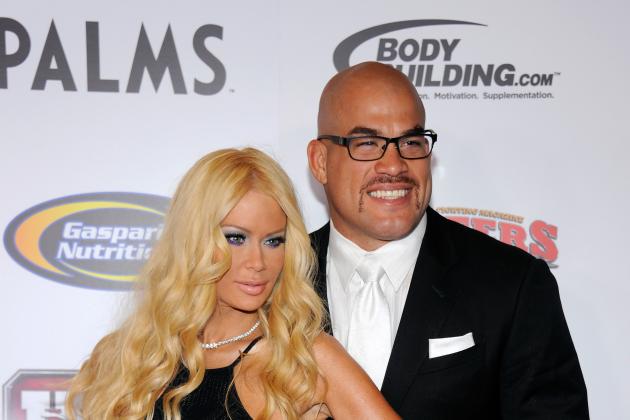 Ethan Miller/Getty Images

This is just more of a sentimental thing, when athletes go on the dusty trail, hang up the skates, put up the gloves, exit the cage for the last time as a competitor.
Ortiz will have more time to focus on Team Punishment and whatever else he feels like doing. You know one reporter there, or Joe Rogan for that matter, will ask him this very question, "All this free time now, what are you going to do first?"
Who will win the rubber match? What do you think?
Mark Pare is a Featured Columnist. You can follow him on Twitter, and don't forget to check out his sportswriter page.