WWE Money in the Bank 2012: Why a Former Champions Match Is a Great Idea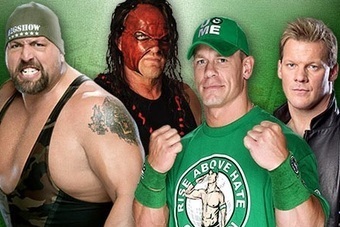 Each brings his own brand of power to this match. Image by Bleacher Report
Over the years, "Money in the Bank" meant that the one holding the briefcase would become a World Champion within 12 months.
Yes, it's true because none of the previous winners have ever failed to cash-in successfully. Should there ever be someone to lose anyway? It seems like that could ruin a career when thinking about it.
This year however, WWE is going in a whole new direction with the Raw version of the ladder match. It features only former champions, believe it or not, and history will be made once more on July 15th.
In all honesty, it is a great idea. Now, here's why.
Begin Slideshow

»
Professional wrestling, like any other soap opera, often has old stories rehashed and made into something new.
The MITB concept is nothing new and so far neither is the outcome; no one has ever lost a cash-in and no one should either, as it would be all wrong.
Now, this year is good because you have in the Raw match ONLY former WWE Champions. This is big news. All are used to being the top guy and the taste for gold escapes no one.
It doesn't matter how many times you held the title before, with this you can do it again.
Kane, Big Show, Chris Jericho and John Cena. Some of WWE's finest and most decorated performers.
To have them in a match of this kind is a real treat and will force each participant to think outside the box in order to win it all.
There is still room left for others. Randy Orton and The Miz, both are former WWE Champions as well yet are nowhere to be found. Can they be somehow inserted in there too?
It will prove to be a very interesting match. Who will be the Raw MITB winner this year? Take your pick.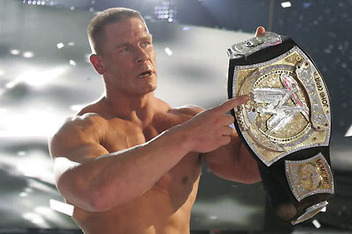 No no no!! Image by WWE
Wow!
Anything CAN happen in WWE indeed.
John Cena is the biggest Superstar on the roster and even he hasn't grabbed hold of the MITB (though some have used it on him).
How far will he go to make sure he comes out on top of the world? He is in a match with three of his most destructive enemies. He has issues and history with all of them but there can be only one winner.
The man of steel will have to go through all of them and never give up if he is to rise above one more time.
What a great moment that will be.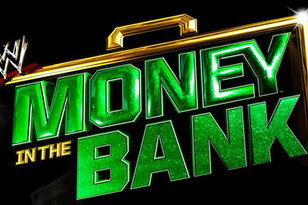 Who will it it all? Image by WWE
It's all about the money...money in the bank!
History will be made, destinies broken, backs broken and then some.
Last year's edition was a complete success, what with the WWE championship encounter between CM punk and John Cena.
Though they are far apart this year, each has his own set of troubles and by the end of the night, both could be going home empty-handed.
Of all the events to watch this year, this one would have to be it. Many things are at stake and the card is not even fully revealed yet.
Imagine that.