World Cup 2014 Qualifying: 6 Big Teams That Might Not Make It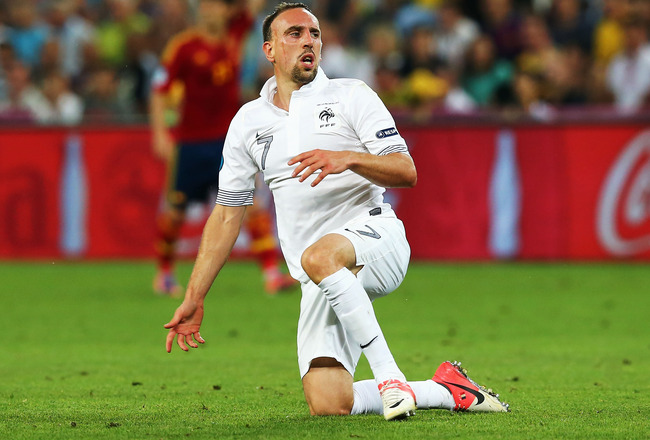 Martin Rose/Getty Images
Qualification for the 2014 FIFA World Cup has already begun, and some big teams are already in trouble.
Some received a tough draw. Others have stumbled in the early rounds of of qualification. Still others will need a turnaround to make it back to the biggest stage in the world.
One thing all these teams have in common, however, is that an appearance in the World Cup two years from now is far from certain.
Know another team that might not make it? Leave a comment.
Australia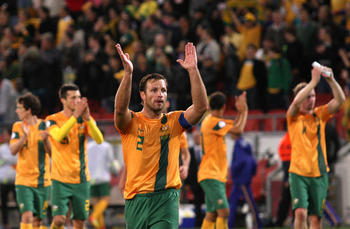 Bradley Kanaris/Getty Images
It's still early, but the Socceroos are only in third place in their fourth-round Asian qualifying group.
Australia have drawn both of their matches—against Japan and Oman—in the five-team group. Six matches remain.
The group's top two teams advance to the World Cup. The third-placed team enters a playoff and will play the third-place team from the other fourth-round group for Asia's final World Cup berth.
Iraq and Jordan are the other two teams in Australia's group.
Ghana or Zambia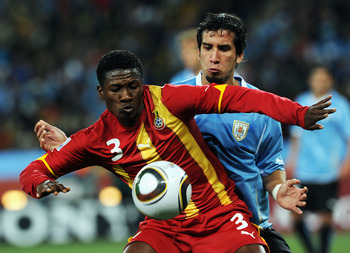 Stanley Chou/Getty Images
Ghana reached the World Cup quarterfinals in 2010. Zambia won the 2012 African Cup of Nations.
One or both will fail to advance to the 2014 World Cup.
Both teams were drawn into Group D in the second round of African qualifying. Both trail group leader Sudan after two matches, with four games left to play.
Only the top team in the group will advance to the third and final round of qualifying.
France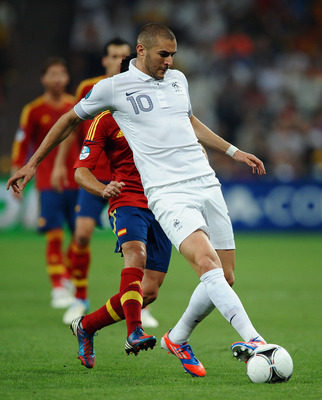 Laurence Griffiths/Getty Images
France have been drawn into the same UEFA qualifying group as defending Euro and World Cup champions Spain.
In UEFA qualifying, the nine group winners qualify automatically for the World Cup. Then the best eight runners-up are drawn into two-legged playoffs for the final four spots.
With Spain consistently playing so well, one would expect France to finish second in Group I. What happens in the playoffs is anyone's guess.
Denmark or Czech Republic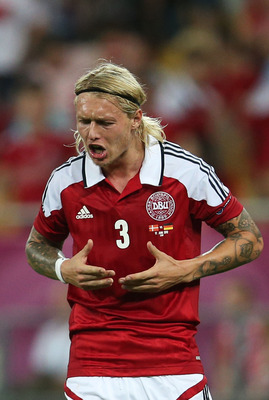 Joern Pollex/Getty Images
Group B in UEFA qualifying looks rather top-heavy. The seeded team is Italy, but the Azzurri will have to get past Denmark and the Czech Republic.
Again, the nine UEFA group winners qualify automatically, while the eight best runners-up enter the playoffs.
That means one of Italy, Denmark or the Czech Republic won't qualify. Assuming Italy win the group—and they should—that would leave Denmark or the Czech Republic in jeopardy.
Belgium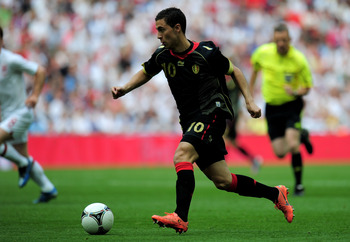 Shaun Botterill/Getty Images
Belgium's squad features a number of exciting young players, including winger Eden Hazard (pictured), midfielder Marouane Fellaini and defender Jan Vertonghen.
The amount of talent in the ranks has many believing Belgium could be a threat at the next World Cup. But they'll have to get past Croatia and Serbia in UEFA qualifying first.
Colombia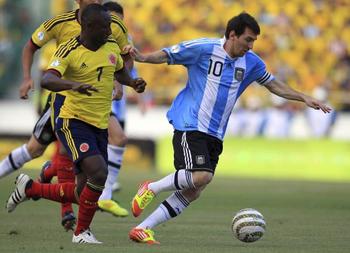 Photo: Reuters
Colombia haven't appeared in a World Cup since 1998, but their name still has a certain cachet.
At least it does compared to Venezuela, the nation currently ahead of Colombia in the race for South America's final qualification spot.
Actually, Venezuela wouldn't qualify for the World Cup if qualification ended today. Instead, they would enter a playoff as CONMEBOL's fifth-placed team.
Colombia are currently sixth, one point adrift of the playoffs and two away from automatic qualification.
They have some time, however, as 12 matches remain in qualifying.
Keep Reading