WWE in the Olympics: What Olympic Sports the Superstars Could Compete In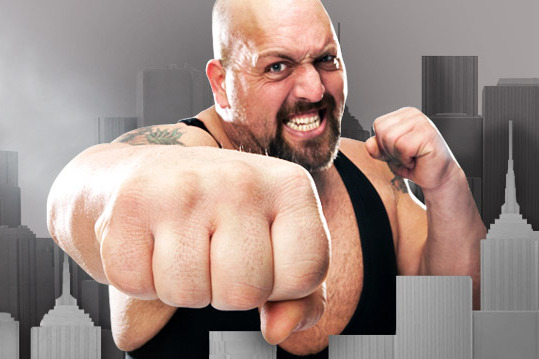 Photo from wwe.com
The London 2012 Summer Olympics are rapidly approaching. Come July 27, the Games will feature some of the world's best athletes.
Among the athletes competing on WWE, how many could flourish at the Olympics?
The roster is loaded with impressive jumpers, runners and fighters.
The following eight wrestlers won't be representing their countries, but if given a shot, could they join Kurt Angle as WWE alumni able to boast about winning Olympic medals?
Begin Slideshow

»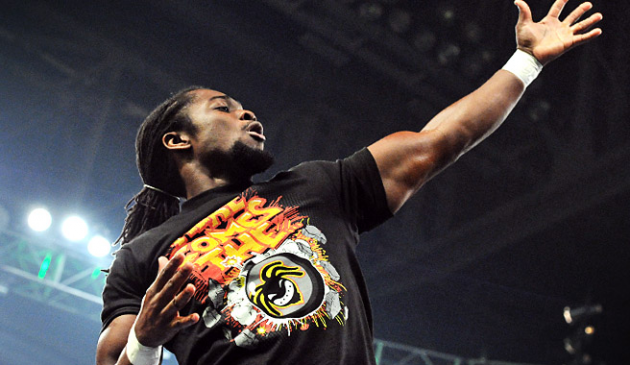 Photo from wwe.com
Country Represented: Ghana
Kofi is the best leaper in WWE. His excessively high leapfrogs are so effortless for him that you have to wonder how high he could jump if he had to.
The current world-record holder in long jump is Carl Lewis, who jumped 8.95 m (29.4 ft) in 1991.
It's doubtful that Kofi could get that much length, but with a running start and those springy legs bounded forward, he'd likely have the competitors sweating.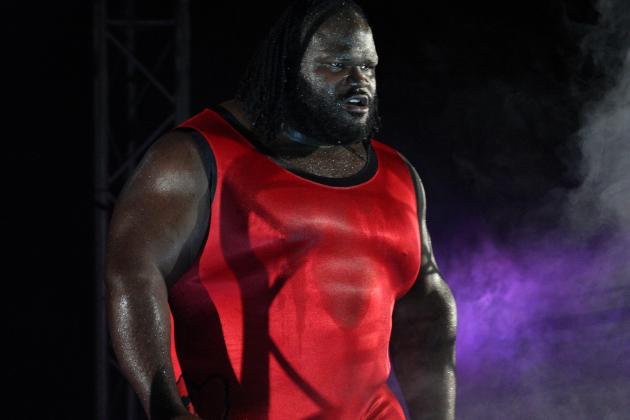 Gallo Images/Getty Images

Country Represented: United States
It's been several years since Mark Henry was lifting competitively, but he still gets the edge over John Cena and Sheamus because of the experience factor.
The World's Strongest Man is not a mere nickname. Henry was a silver medalist at the Pan American Games in 1995 and the Senior National Champion in '93, '94 and '96.
Now at age 41, it's unlikely he'd make the Olympic team like he did in '92 and '96, but out of all his WWE brethren, he'd be the best bet.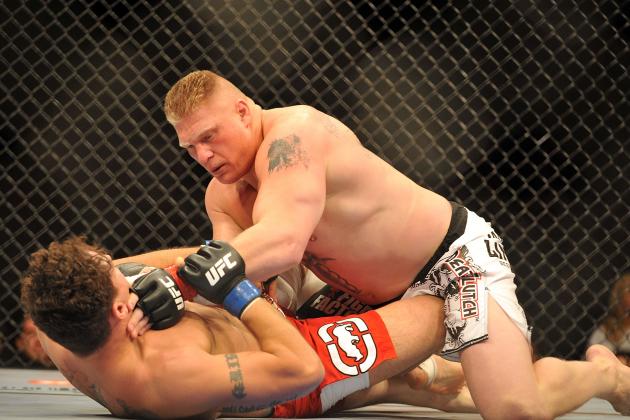 Jon Kopaloff/Getty Images

Country Represented: United States
Dolph Ziggler could go at a lower weight class, but Brock Lesnar would be such an intimidating presence that other competitors might lose their focus.
While attending first Bismark State College and then the University of Minnesota, Lesnar won the Big Ten Conference Championship twice, was named an All-American two times and won the NCAA heavyweight title in 2000.
Like Henry, Lesnar is past his Olympic prime, but having him compete would give the event a buzz it's never had before.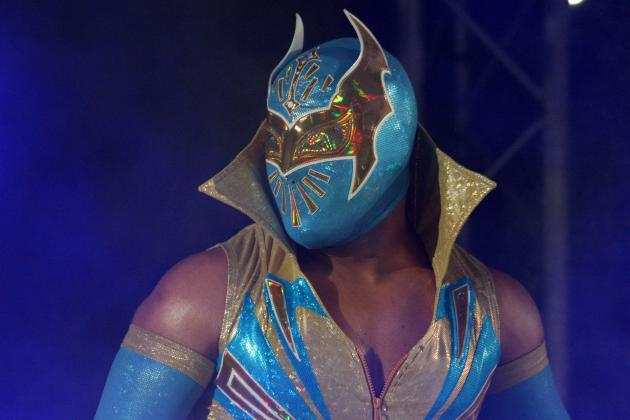 Gallo Images/Getty Images

Country Represented: Mexico
The majority of Sin Cara's offense could be incorporated into a gymnastics routine. He utilizes flips, rolls and dives that would make for a dazzling performance.
Olympic rules may prevent him from wearing his mask, or it could serve as a source of added intrigue.
As a bonus, gymnastic trampolining has been an Olympic sport since 2000. Sin Cara has the most experience with a trampoline on the WWE roster.
There's a Sin Cara botch joke to be made here, right? I'll leave that up to you in the comments.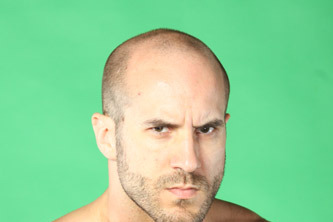 Photo from fcwwrestling.info
Country Represented: Switzerland
Fans don't get to see WWE wrestlers move around in the water often, but judging by his body type, Antonio Cesaro is likely the best swimmer the company has to offer.
Like Michael Phelps, Cesaro is long and lean, the ideal body for a swimmer to cut through the water.
He also has his head shaved, which could slice a second or two off his lap times.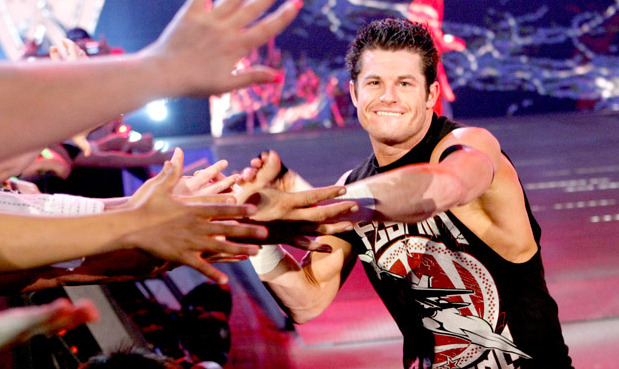 Photo from wwe.com
Country Represented: United States
The main obstacle for the acrobatic Evan Bourne would be his inability to pass the strict Olympic drug tests. He's already been suspended two times for violating the WWE Wellness Policy.
That and his broken foot aside, Bourne would make for a graceful and majestic diver.
His small frame would help with not splashing, and he's proved time and time again in the ring what he can do in the air.
The judges would swoon over a version of his Shooting Star Press off the diving board.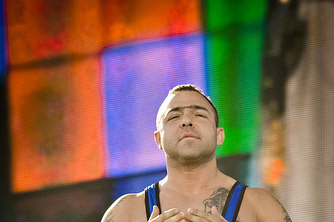 Photo by Reckless Dream Photography
Country Represented: Canada
If given a shot at the Olympics, Santino Marella would get rid of the Cobra and get serious. Marella is a practiced judoka.
He told The Sun that he "did judo for more than 20 years."
Marella doesn't get much of a chance to show off those judo skills in the ring, mainly playing an invisible trombone-playing buffoon. The funniest man in WWE today could surprise folks with how he did on a judo mat.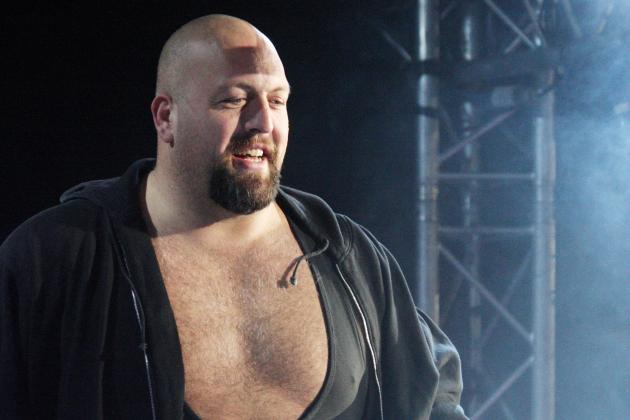 Gallo Images/Getty Images

Country Represented: United States
Big Show doesn't have the speed and nimble feet of the perfect boxer, but he could tear through his opponents with those mammoth fists of his.
The Olympic boxing weight classes only go up to Super Heavyweight, which is anybody over 91 kg (about 200 lbs). At over 400 lbs (200 kg), Big Show could potentially be double his opponent's weight.
As fast and good defensively as his opponents were, he'd have a great chance of just steamrolling through them anyway. A good coach could perfect his Weapon of Mass Destruction finisher and having him swinging at scared men from around the world.