Charlotte Bobcats: How Long Until Charlotte Can Contend for the Playoffs?
July 3, 2012

Streeter Lecka/Getty Images
Optimism seems to be springing forth in the the world of Charlotte Bobcats' basketball.
After a great draft in which they selected two very good small forwards in Michael Kidd-Gilchrist of Kentucky second overall and Jeffery Taylor of Vanderbilt 31st overall, the Bobcats have a two-deep at SF that is young and talented and full of both defensive and offensive upside.
MKG needs to work on his jump shot, but he'll get it sooner rather than later. At 18, he's still refining his game and is apparently a very coachable young man.
He can defend all positions on the floor, has the potential to be an elite rebounder for his position, has elite speed, is great in transition and can finish at the rim.
Taylor is also a tenacious defender, so having him come off the bench behind MKG isn't going to hurt. In fact, at this moment, Taylor has a better jumper than MKG, is a threat from behind the arc and could even come in and fill in for Gerald Henderson at shooting guard.
The 'Cats got the better end of a trade with Detroit that sent injury-prone Corey Maggette to the Pistons in exchange for three-point specialist Ben Gordon, something the Bobcats need desperately.
Gordon considers himself a hybrid guard. While I don't think he'll start for the Bobcats, he'll still probably get around 30 MPG coming in for Kemba Walker and Gerald Henderson.
Both Bismack Biyombo and Kemba Walker have a full offseason to train with the club and they're only going to get better. They both showed a ton of potential in a lockout shortened season with no training.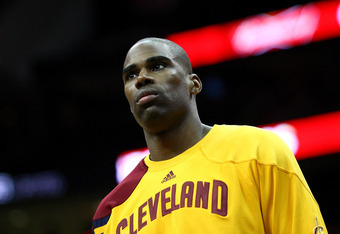 Chris Chambers/Getty Images
This season, with better talent around them, more training under their belts and a definitive optimism in Charlotte, they could both emerge as true impact players.
Gerald Henderson at SG is my favorite player on the team. I've said it in nearly every Bobcats article I've written, but he is a three-point shot away from becoming an all-star. I expect, with players like MKG and Kemba opening him up even more, to average around 20 PPG.
And now, not all too surprisingly, the Bobcats and Antawn Jamison are in talks about bringing the big guy to Charlotte. 
The biggest need left on the Bobcats roster is a big man to help cover PF and Jamison is just that guy.
He grew up in Charlotte, wants to play for Charlotte and I expect that he sees the potential of this team. He is eager to be a veteran leader and to help fellow forwards Bismack Biyombo, MKG and Jeff Taylor get better.
Where does that leave us?
At point guard, I see Kemba Walker starting and DJ Augustin either walking or being involved in a sign-and-trade.
At shooting guard, Gerald Henderson will star. That's a no-brainer as he was the best player on this team last year, has a great mid-range shot and can drive to the hoop.
MKG will likely start at SF, but expect Jeff Taylor to get a fair bit of playing time there too depending on how MKG progresses offensively.
If Jamison is signed, he'll play power forward. Although somewhat undersized for the position, he's still a decent rebounder and both MKG and Henderson are great rebounders as well, so that's not a huge problem. Jamison should still be good for 15-18 PPG and 6-8 RPG at PF.
Bismack Biyombo will start at center, again undersized, but with a 7'6" wingspan, he plays much taller than he actually is (and he's nearly 6'10", so he's not exactly short). He'll be a defensive-minded center, and he'll be very difficult to drive against.
Ben Gordon will come off the bench for both Kemba and Henderson and Jeff Taylor will see plenty of playing time.
This is a good looking line-up to me. With primarily young, developing talent, plus the veteran leadership of Jamison and Gordon, this team will mature quickly. We could be looking at a Bobcats team that won't be sitting in the basement.
I'm not saying they're going to make the playoffs this year. But what if they can sign Jamison, have Kemba, Bismack, Hendo, MKG and Taylor all develop like they should, plus have Gordon giving the 'Cats a legitimate three-point shooter. Maybe this team can win 35 or 40 games in 2012-13.
Is it really that crazy?
Is it crazy to think that maybe, as soon as next year, this team will be competing for the playoffs?
I don't think it is.
Not with the talent that Rich Cho has brought in and not with the veteran leadership itching to help this team win. They're still undersized and that's a problem that can still be fixed, but I don't really think it's all that crazy to look at this Charlotte team as a fairly dangerous team for next season.
A lot of baggage (cough Boris Diaw) has been and is being dumped and new talent is itching to get this team back on its feat.
I think the Bobcats are going to surprise quite a few people this year.
And I absolutely can't wait.