Detroit Tigers: Players to Consider Acquiring at the Trade Deadline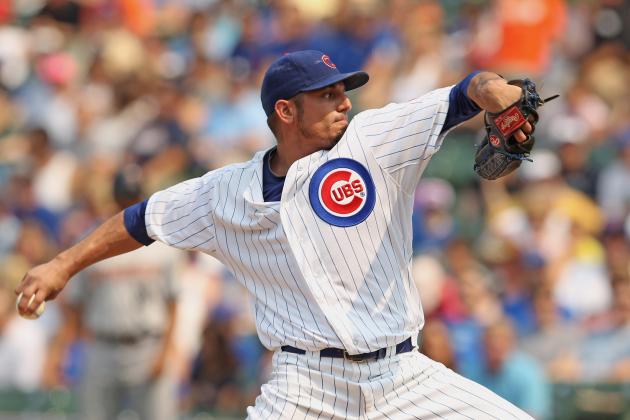 Scott Halleran/Getty Images

At the beginning of the season, everybody had considered the Tigers to be World Series contenders. But as of right now, the team has struggled to get above the .500 mark. The only way the Tigers are going to make the playoffs is by winning the division; and in order to win the division, they must become buyers at the trade deadline. Here's a list of players that could help the Tigers at the trade deadline.
Begin Slideshow

»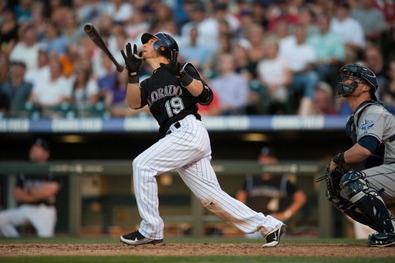 Dustin Bradford/Getty Images

Scutaro would help the Tigers with their hole at second base.
Currently, the Tigers field Ramon Santiago and Ryan Raburn at 2nd base. Santiago provides good defense, but minimal offense. Raburn provides very poor defense and no offense to speak of.
At age 36, Scutaro has put up solid numbers with the Colorado Rockies. He's currently hitting .286 with 4 home runs and 24 RBI, with an OPS of .727.
Raburn currently has an OPS of .490. The fact that he's still put into the lineup is laughable to say the least.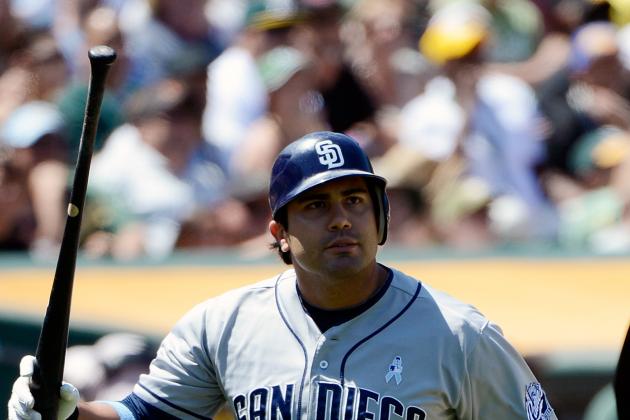 Thearon W. Henderson/Getty Images

The Tigers need to replace Delmon Young in left field. He is too much of a defensive liability, and has horrible plate discipline.
As of today, Young has been to the plate 277 times and has only walked eight times. Yes, eight times. This leads to a very below average OPS of .677.
Quentin could be the answer the Tigers have been looking for. He checks in today with a .301 average with seven home runs and 16 RBI. Not to mention, his OPS is at a stellar 1.042. He's everything the Tigers need.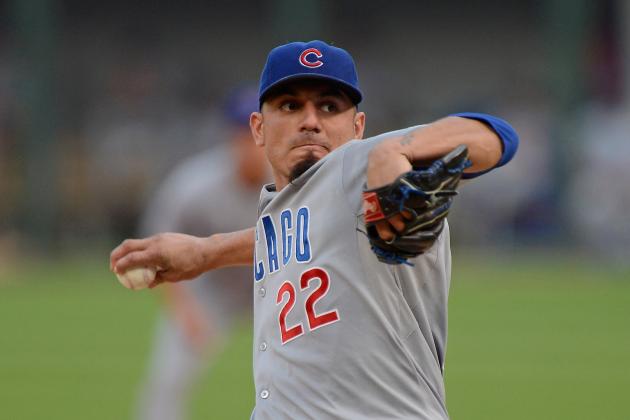 Jonathan Daniel/Getty Images

If Justin Verlander was Superman and could pitch every game, the Tigers wouldn't need to acquire a pitcher. Unfortunately, that's not the case.
Doug Fister isn't the same pitcher he was during the second half of last year, Max Scherzer can be inconsistent at times, Drew Smyly's still a kid, and Rick Porcello is having an average year at best.
Garza's below average record of 4-6 can be a little misleading. He gets very little offensive support from the Chicago Cubs. His WHIP is at a respectable 1.15, and his opponent's batting average is .235.
If the Tigers were to acquire Garza, he could have a second half similar to Doug Fister's last season.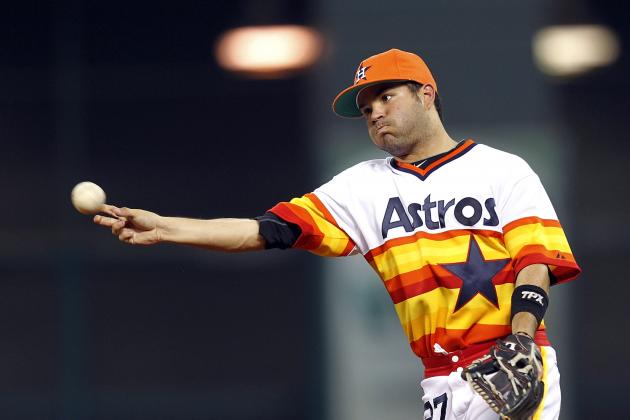 Bob Levey/Getty Images

Altuve is only 22 years old and is already playing in his first All-Star Game this year. If he were to be acquired, he would likely become a long-term solution for the Tigers at second base.
The Tigers haven't had a solid second basemen since Placido Polanco.
Given Altuve's age, trading for him would come at a much higher cost than if they were to trade for someone older like Marco Scutaro. But with the Tigers being so desperate for someone solid at second base, the price just might be worth it.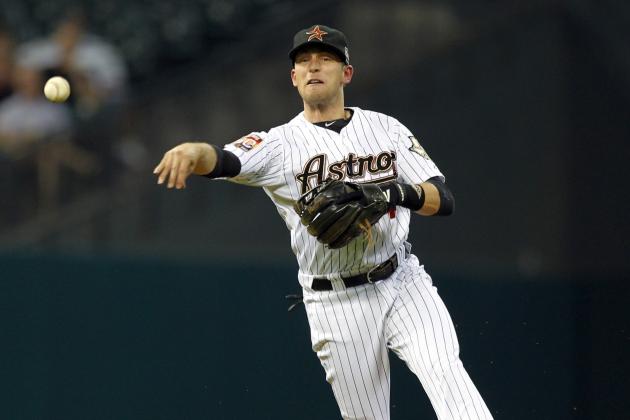 Bob Levey/Getty Images

If the Tigers don't want to give up someone more valuable for Altuve, then why not go after his double-play partner Jed Lowrie. Lowrie is 28 and putting up the best numbers of his career, hitting .253 with 14 home runs and 33 RBI, with an OPS of .809.
After being a backup infielder in Boston, Lowrie has proven to the league that he is more than a backup.
Other than Miguel Cabrera and Prince Fielder, the Tigers haven't gotten much power from their infielders. Lowrie would most certainly provide more power.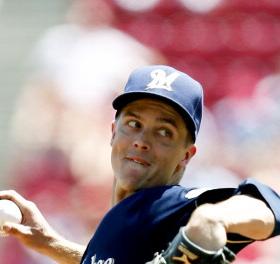 Joe Robbins/Getty Images

Out of all these names, Greinke may be the hardest one to get. His 9-2 record and 3.08 ERA speak for themselves.
The Tigers would probably have to give up top prospects Jacob Turner and Nick Castellanos, along with other players.
The Tigers already have a weak farm system as it is, so acquiring Greinke may be worth the risk. It just depends on what the Tigers are willing to throw at the Milwaukee Brewers. The odds of the Brewers finding enough current Tigers that could compensate for Greinke is highly unlikely.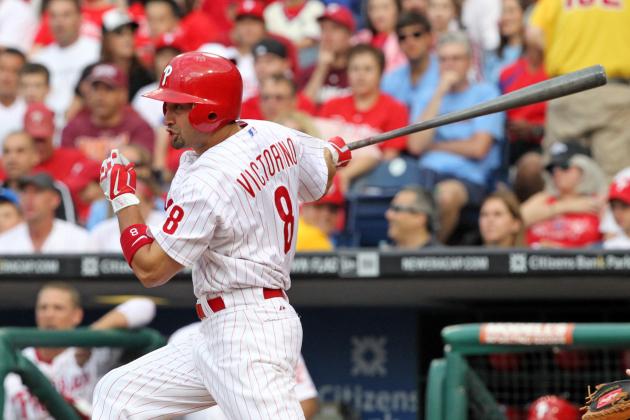 Hunter Martin/Getty Images

What the Flyin' Hawaiian brings to the table is experience. He's a switch hitter with an astounding .988 OPS against LHP.
Delmon Young's OPS against lefties is .830.
I guess that's what a little plate discipline does for you.