Former South Carolina QB Stephen Garcia Injures Finger Giving Peace Sign
July 3, 2012

Al Messerschmidt/Getty Images
There are some things in life that are so easy that even a baby can do them. Former South Carolina quarterback Stephen Garcia failed horribly at one of these very actions.  
Update: Thursday, July 5th, 1:40 p.m. ET 
We have some bad news for you fans of hilarious fails; the Stephen Garcia peace-sign injury does not exist. At least, in the form we would like it to. 
WJBF reports Montreal Alouttes Director of Communications Charles Rooke, who claims the initial story is false. It was a joke taken as fact. Now my heartaches. 
Continue reading for a bizarro world account of what could have been. 
-end of update. 
The Montreal Gazette reports on the Montreal Alouettes quarterback suffering the most ridiculous injury of the year:
The process of ultimately finding Anthony Calvillo's successor – whenever that day comes – continues for the Alouettes. On Wednesday, the team signed a fourth quarterback, Stephen Garcia, immediately placing him on the one-game injured list.

Garcia injured two fingers getting off the bus and flashing the peace sign, according to the organization.
I love this article, because it goes on to report on Garcia's time with the team and then delves into his checkered past with the South Carolina Gamecocks.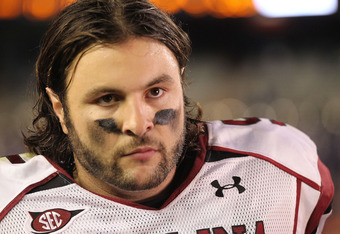 Mike Ehrmann/Getty Images
It's as if the reporter doesn't expect readers to sit dumbfounded as they think to themselves, "Wait, um, what about the fingers and the peace sign again?"
I tried to search for a follow-up on this amazing tale of a man failing to invoke his well wishes without screwing it all up.
Lost Letterman had little to offer other than the two-finger massacre, and Kegs and Eggs only had the quote.
I want answers, y'all. How the hell does this happen?
For this, we bring you a very special moment in The Daily Swag. Here are babies giving the peace sign.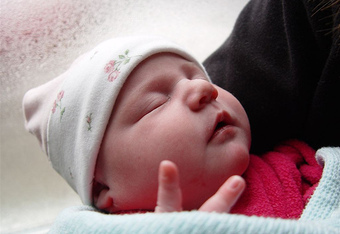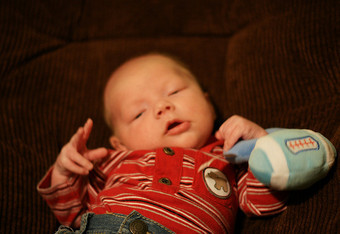 That should give you some hint as to how easy the peace sign should be.
Now I know that many of you may not be able to greet Vulcans, but the peace sign should be semi-plausible, even for people without fingers. 
We salute you Stephen Garcia, but not too eagerly. We don't want to hurt ourselves.