Why the 2012 Chicago Bears May Be Lovie Smith's Toughest Coaching Job Yet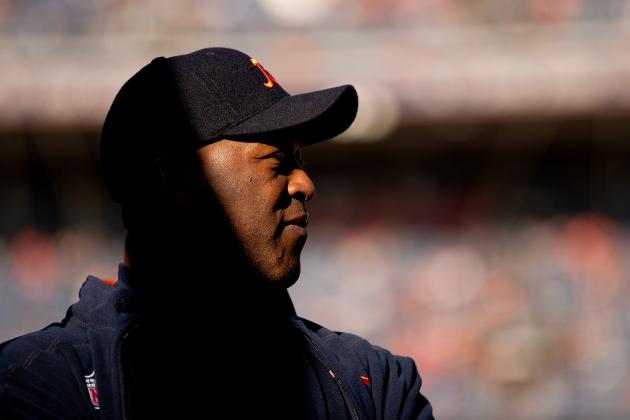 Justin Edmonds/Getty Images
Lovie Smith
The 2012 season figures to be an exciting one in Chicago. The team has improved its players, rid itself of the mad scientist on offense and gotten its star quarterback healthy again. All of these high expectations now rest squarely on the shoulders of one man.
Lovie Smith enters the season with quite possibly his most talented team as head coach. While in the past the defense and special teams seem to carry the club, the balance of all three phases has never been as evident as it is now. No longer can a certain aspect of the Bears be deemed as a major weakness. This is a complete club with the head coach needed to press the right buttons.
The toughest season a coach goes through could be his most rewarding. The Bears can do big things this season. If Smith can rally the troops and be the right kind of motivator and strategist needed, then the Bears will be the last team standing.
2012 may just be Smith's toughest coaching job yet. Here are some of the factors as to why.
Begin Slideshow

»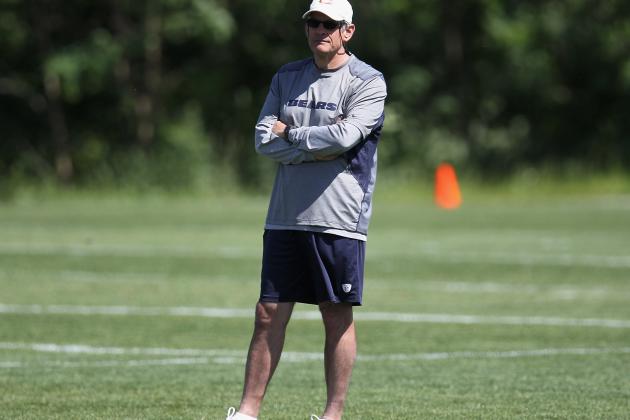 Jonathan Daniel/Getty Images
Phil Emery
New General Manager Phil Emery has already come in and put his stamp on this roster. The 2012 Chicago Bears will look very different on the offensive side of the ball, and there seems to be some philosophy changes on defense as well.
Throughout the Lovie Smith era, the passing game always seem to be secondary and the team's core players on defense was one who fits into a Cover 2 scheme. With the influx of tall receivers, a viable backup quarterback and more versatile players on defense, you can't help but wonder if this team will be more of Emery's vision going forward.
Jerry Angelo took the fall for a mediocre roster, but how much of that was on Smith? He still seems to have a major voice in the organization, and putting together the roster you can't help but notice Emery has taken control and Smith must now adapt to this.
Can Smith stick to his old-school style and technique, or is Emery telling him to evolve? It's more likely a combination of both leading to a more difficult job for Smith.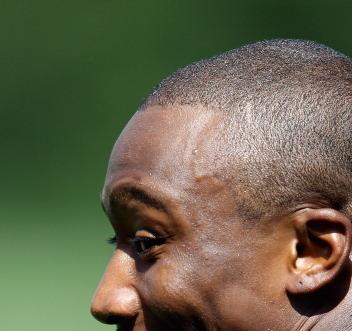 Jonathan Daniel/Getty Images
Brandon Marshall
The is no questioning the major upgrade in talent the Bears get with Brandon Marshall and Alshon Jeffery. They add an element to the team that has been lacking for decades now. However, with their talent comes personality and pressure for Lovie Smith.
Smith has always come off as a players' coach. The kind of guy who can handle different personalities and get his players to come together as a team. Has he ever had to deal with guys like Marshall and Jeffery, though? Tank Williams first comes to mind, but there's always a different mentality when it comes to the diva wide receiver.
Right now everybody is saying the right things and praising each other but that usually happens in minicamps during the middle of the summer. Marshall is a hard working player on the field, but he has a tendency to get into some trouble off it. Jeffery can be a volatile guy on the field, even getting kicked out of his final bowl game at South Carolina.
The production from both players will most likely be there. Marshall is a proven star and Jeffery has as much talent as anybody. However, it will be up to Smith to handle their difficult and fragile demeanor to get the most out of them and keep the team intact.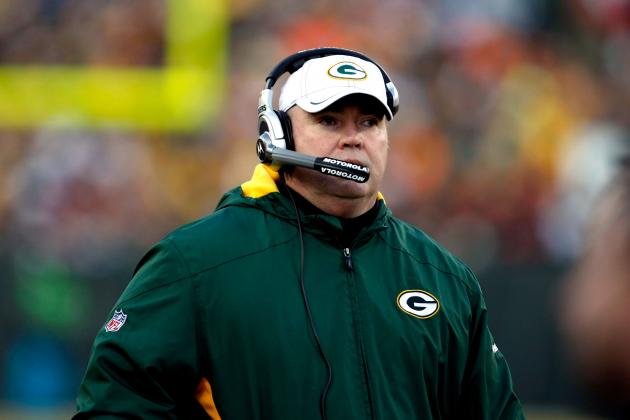 Scott Boehm/Getty Images
Mike McCarthy
The Bears are primed and poised for a big season. The talent is there to compete with any team in the league. Unfortunately there are still two big-time teams within the division. The Packers are still elite and even with their off-the-field problems, the Lions are a force to be reckoned with.
Chicago is a football town. Most importantly it is a town that doesn't like the idea of being behind the Packers and Lions. This puts Lovie Smith even further under the microscope. The bad taste of losing to the Packers in the NFC Championship Game a couple years ago when the team could have made sure they weren't in the playoffs to begin with is still there.
Even though the Bears got payback on the Lions last year, there is still a frustration element with the way they pushed them around in Detroit on Monday Night Football.
Smith is going to have to make sure the Bears are ready to compete and have a winning record within the division if they want to make the playoffs. The pressure to beat the Packers and Lions might be heavier now than it has ever been.
The backlash from the media and fanbase might be too much if Smith's Bears can't win within the division. He needs to secure bragging rights among Mike McCarthy and Jim Schwartz in the regular season.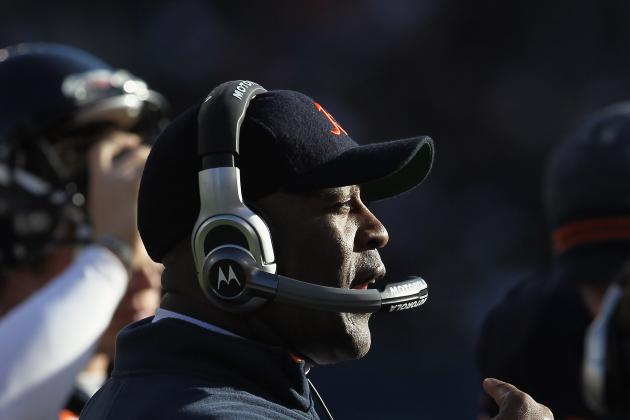 Jonathan Daniel/Getty Images
Lovie Smith
Coaches are just like players. They love the stability of a long-term deal. On the flip side, they feel the pressure when their current contract is running out.
Lovie Smith's deal is good through 2013. He might not even get that long if his team struggles out of the gate. There is a new sheriff in town in the name of Phil Emery who might want to bring his own guy in if Smith can't succeed this season.
Smith is not a lame duck coach, but he is probably going to have to work like one. There is no guarantee he comes back next season especially if the Bears miss the playoffs again. He will have the added pressure of not knowing his fate and possibly working with the notion that what he accomplished in the past no longer means anything.
If the Bears have a poor season, there are plenty of quality coaches out of football right now who would love to coach in Chicago. If Smith wants to fight them off, he is going to have to put forth one of his best coaching seasons.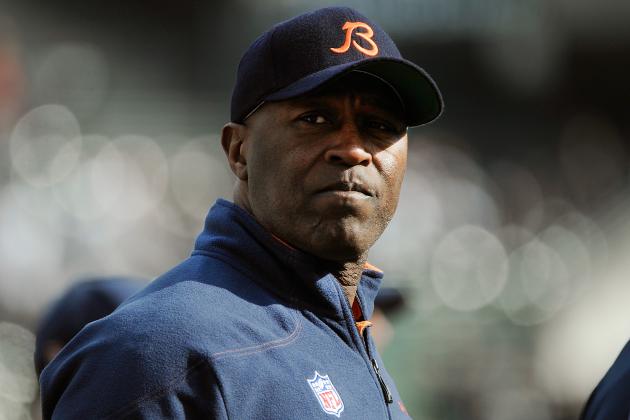 Thearon W. Henderson/Getty Images
Lovie Smith
How many coaches in the NFL are able to stick around for almost 10 years without winning a Super Bowl? Lovie Smith has had a good record with the Bears, taken them to a Super Bowl and a NFC Championship Game, but now he needs to win.
Smith has been rewarded with handsome contract extensions and power most coaches drool over. He has had it his way in Chicago since 2004, and the team has stood by him even when the fanbase was calling for his job.
Can the Bears win a Super Bowl this year? It is probably too soon to answer that and even still other factors beyond his control come into play when it comes to winning the ultimate prize. Excuses aside, Smith just needs to win.
Close is no longer good enough. It hurts to see the Packers raise the trophy and a team like the Giants come out of nowhere twice to win. 1985 was a glorious year, but that was a long time ago. Chicago needs a winning football team to worship and the pressure has never been greater for Smith to deliver.