WWE Divas: 5 Female Pro Wrestlers Who Could Strengthen the Weak Division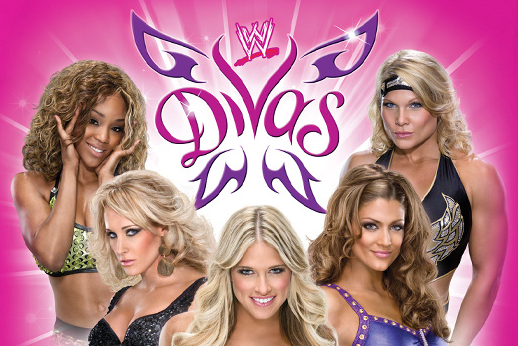 myspace.com
With the recent signing of the self-professed "Queen of Wrestling," Sara del Rey (via PWInsider.com) it seems like the WWE is interested in improving what thus far has been a poor Divas division.
Though signing new talent is definitely a great step towards the right direction, there is still much work left to improve the division.
Del Rey's signing marks an important shift in WWE hiring philosophy, but hopefully she won't be the only woman making her way to WWE television. What follows is a list of five women whose signing could potentially strengthen the weak Divas division.
Begin Slideshow

»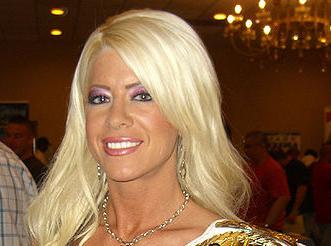 wikipedia.org
Recently released (via ProWrestling.net) from her TNA contract, Angelina Love would be an interesting addition to the WWE roster.
Love not only features the WWE's sought-after "Diva look," but also, unlike many of the current Divas on the roster, she is actually a decent wrestler. Ranked as No. 2 of the 50 best female wrestlers in 2009 and in 2010 by Pro Wrestling Illustrated, Angelina Love has both the look and the skills to become a huge player in the WWE Divas Division.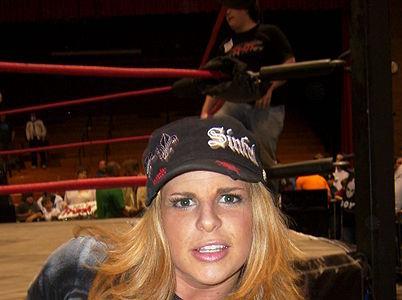 wikipedia.org
At 34 years old, ODB may not be a spring chicken, but she still could still be a good investment for the WWE. As part TNA's Knockouts Tag Team Champion and a three-time former TNA Women's Knockout Champion, ODB certainly has the accolades that proves she's worth her salt.
ODB's unique gimmick and charisma would be a nice addition to the current product the WWE has to offer.
Unfortunately, ODB is still under TNA contract, which means she won't be making her way to the WWE anytime soon.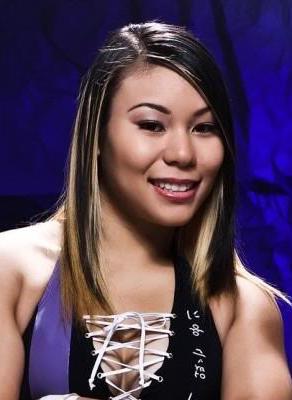 officialwild.blogspot.com
Know mostly for her work on the independent scene, Mia Yim, (real name Stephanie Bell) is an up-and-coming female wrestler.
Yim's work includes wrestling for Jersey All Pro Wrestling, Real Championship Wrestling, National Wrestling, SHIMMER, Northeast Wrestling and most prominently Ring of Honor.
While Yim still has a lot to improve on, bringing her on board with the WWE could be what this young wrestler needs to become a superstar. A few months in FCW could tune up Yim into one of the top Divas in the promotion.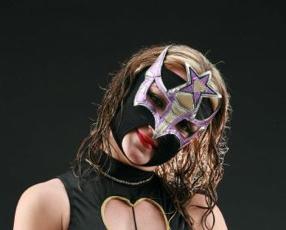 wwetnanewz.wordpress.com
As one of the top talents in Mexico, Sexy Star has both a unique look and wrestling ability. A masked female wrestler in the WWE would be an interesting addition and a first for the company as far as I am aware.
Back in 2010, Sexy Star tried out for the WWE but was told "she was overweight and wasn't pretty enough without the mask." At the time John Laurinaitis had told FCW officials that "when it comes to hiring women, the standard is if they aren't pretty enough to be in Playboy, then the company wouldn't want them" (via Diva Dirt).
This philosophy, however, may soon be changing now that Laurinaitis keeps losing more backstage duties.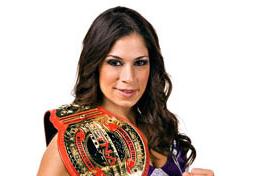 wrestlescoop.com
Like Sexy Star, Sarah Stock is a huge star in Mexico. However, unlike the Mexican luchadora, this Canada-born wrestler has also made a mark for herself on American television.
Stock is a talented wrestler who is a must-hire for the WWE. Unfortunately, like ODB, she is currently under TNA contract and probably not going to be seen in a WWE ring anytime soon.
Luis invites you to be part of his sports writing journey by following him on Twitter: @luchalibrelife or via Facebook.