Ranking the 5 Best Pitchers in New York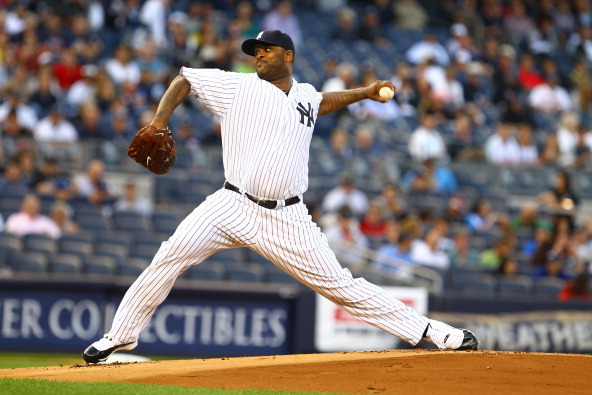 Al Bello/Getty Images

The 2012 season has thus far been a successful one in New York, where both major league clubs approach the All-Star breaks at or near the top of their respective divisions.
While many probably expected to see the Yankees in first place with their combination of quality pitching and an elite offense, I doubt anyone expected the young, inexperienced Mets to make any kind of statement.
However, what these two very different teams have in common is this; there is absolutely no chance they would be in the position they are in right now if not for the remarkable contributions of their respective pitching staffs.
Both teams send some of the most talented pitchers in the league to the hill on a daily basis, and it's thanks to these pitchers that these teams continue to win.
So, which team has the best pitching? How do all these talented men stack up? Of all of the pitchers on both teams, which arm can be dubbed the most dominant of the Big Apple. Will it be the majors' lone knuckler, or one of the former Cy Young-winning lefties?
*Please note that, taking into account their current injuries, I have excluded Yankees pitchers Andy Pettitte and Mariano Rivera from consideration for this list.
Begin Slideshow

»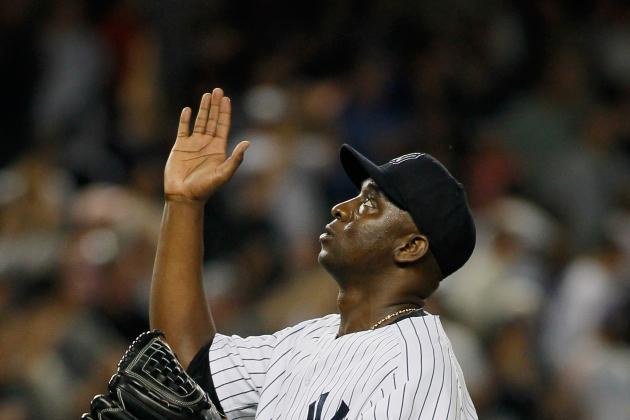 Mike Stobe/Getty Images

When legendary Yankees closer Mariano Rivera went down with a season-ending ACL tear, panic set in in the Bronx. Who would close games? Would it be 2011 All-Star setup man David Robertson? He was shaky in his first attempts, including a blown save, then went on the DL himself. Who was next in line?
Rafael Soriano, that's who.
How quickly we forget the fact that the Yankees originally signed Soriano because of his incredible season with the division-rival Tampa Bay Rays in 2010, a season in which he led the AL in saves and made his first All-Star team.
Sure, Brian Cashman was against it, but who really thinks a setup man deserves $35 million? Then he got hurt in 2011 and it looked like a big mistake in signing him.
Now? Now he is coming up huge for the Rivera-less Yankees, converting 18-of-19 save opportunities successfully to the tune of a 1.78 ERA. In fact, you could even consider Soriano an All-Star "snub" since his numbers are slightly better than those of All-Star Joe Nathan.
Soriano is one of the best closers in the MLB right now, and if he continues his success, we may see him opt out of his deal with the Yankees to pursue a full-time closing job elsewhere. But for now, he's the fifth-best pitcher in all of New York, and the top reliever.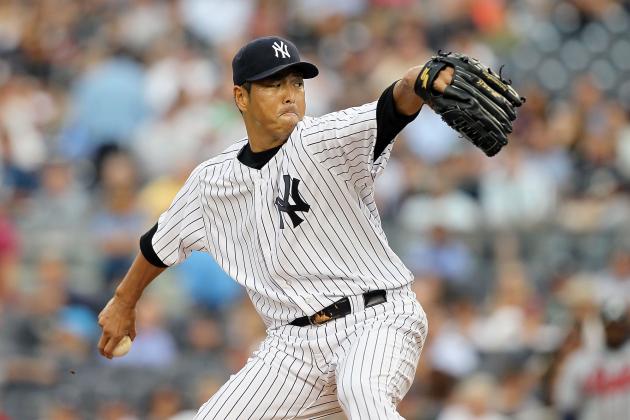 Jim McIsaac/Getty Images

When Brian Cashman gave Hiroki Kuroda $10 million last offseason to don the pinstripes, it was expected he would play a pivotal role in balancing out the Yankees rotation. Well, good move Cash, he has.
Kuroda has shown skeptics that it is possible to make an easy transition to the AL from the NL, and the fact that he is experiencing such great success in his first year in the AL East (a year where every team in the division is above the .500 mark) shows just how good a pitcher he really is.
Kuroda is often the tough-luck loser, as proven by his 8-7 record, despite his team-best 3.17 ERA. Still, the way he's been pitching, you have to hope his offense will start to back him up on a more consistent basis, and if they do, we might be able to expect 20 wins from Kuroda.
Kuroda always puts his team in a position to win, and really isn't that the definition of a great pitcher?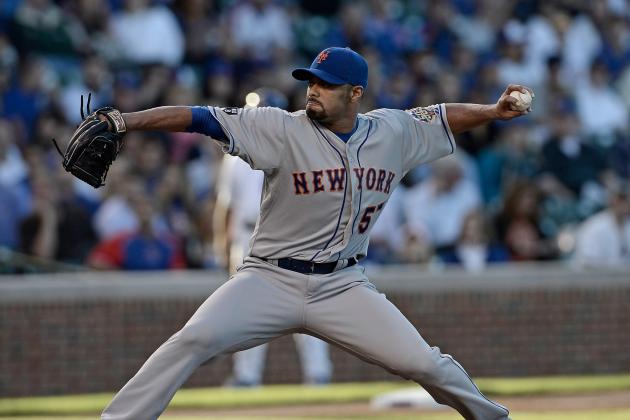 Jonathan Daniel/Getty Images

After a lost season due to injury in 2011, Johan Santana is picking up right where he left off. Although not as controversial as some, Santana's exclusion from the NL All-Star squad could definitely be described as a "snub."
The 33-year-old lefty pitched his way into the New York record books this year when he twirled the first no-hitter in Mets history on June 1 against the defending champion St. Louis Cardinals. On top of that, Santana is currently 6-4 with a 2.76 ERA and 93 strikeouts in 98 innings pitched this season.
He's a huge reason why the Mets currently find themselves in second place and not in the cellar of the division. The fact that he's only the third-best pitcher in New York shows you exactly how much talent resides in the Big Apple.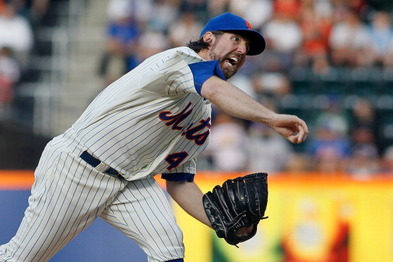 Mike Stobe/Getty Images

R. A. Dickey has had an incredible season, one that will likely see him start the 2012 All-Star Game for the National League. The 37-year-old knuckleballer had experienced no success whatsoever in his career until this season, and seemingly out of nowhere he has made the leap to one of the game's elite pitchers.
This season, Dickey is 12-1 with a 2.15 ERA and 116 strikeouts in 113 innings pitched, by far better than any numbers he has ever put up. It's almost as if with the retirement of fellow knuckler Tim Wakefield, Dickey felt that he needed to step it up to make up for his absence, and he went a little too far.
That works for the Mets, but this new, revitalized Dickey is wreaking havoc on the NL, and in a week, he'll have his shot at the best the AL has to offer.
So, why is Dickey second on this list if he's been so amazing? Easy, the Yankees beat him. And who was on the mound for the Yankees during that win? Take a guess...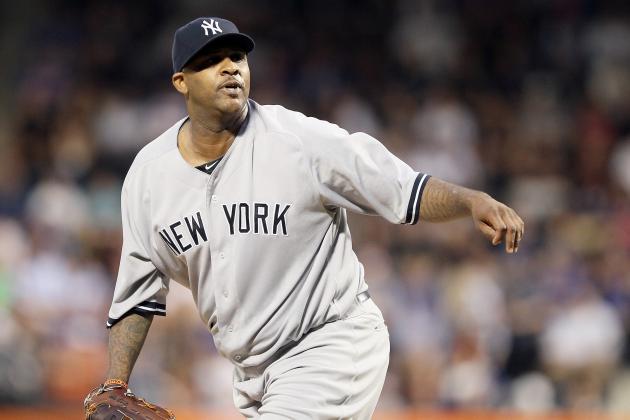 Elsa/Getty Images

Although currently on the DL, I don't think anyone can really argue with me when I say that CC Sabathia is the best pitcher in New York.
Sabathia has been consistently extraordinary ever since his Cy Young 2007 season, giving his teammates the utmost confidence in their ability to win every time he has taken the mound for the past six years.
Sure, Dickey has been incredible this year, but a half of a season of dominance can't compete with what CC has brought to the Yankees ever since signing his lucrative contract in 2009. A 68-26 record with a 3.21 ERA and 729 strikeouts over three and a half years is incredible by any standards.
It's pretty difficult to say that anyone has ever deserved to make $23 million a year to play baseball, but Sabathia has, and will almost assuredly continue to do so through the end of his contract extension with the Yankees.