WWE Reveals Who They Want to Headline 2013 Hall of Fame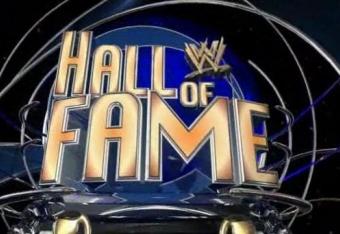 He's one of the most accomplished professional wrestlers in WWE history and isn't in WWE's Hall of Fame.
For over 11 years, he was the world champion in the WWWF, ran by Vince McMahon Sr. For over two decades, one of the top drawing professional wrestlers in the world.
According to a report from F4Wonline.com, WWE is wanting Bruno Sammartino to be the headlining legend inducted in the WWE Hall of Fame class of 2013.
Sammartino has done dozens of interviews, spoke on top public forums including CNN News—in all of them he's made it clear that he doesn't like where current WWE Chairman Vince McMahon has taken professional wrestling. Sammartino being outspoken against WWE is assumed to be what's kept him from being featured on any WWE produced content. Some instances by his own choice and other cases by the choice of WWE.
You have to respect Sammartino for standing true to what he believes in. People tend to use the term "old school," but if there was ever a definition of that phrase, it's Bruno Sammartino.
I've had the chance to be around the legend a few times, most recently at the Pro Wrestling Hall of Fame this past May. There is never a question on what Sammartino's mood or general thought of a situation is. He tells it like he sees it, whether you like it or not.
It's impressive Sammartino has kept true to doing things on his terms. He hasn't compromised his beliefs to endorse something just to get a WWE DVD produced or a quick 15 minutes of fame again. However, I do think Sammartino should bite his lip and accept and invitation in WWE's Hall of Fame.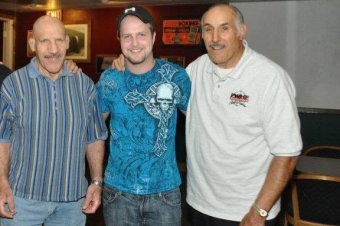 Bruno Sammartino, Myself, Dominic DeNucci
He of all people deserves to be recognized for all his contributions in the business. If he goes in now, it won't change all of these past years of holding out for his own beliefs. Nobody is going to go say, "That Bruno was bluffing the whole time, he loves today's WWE."
The point is he deserves his minute on the stage, lifetime of his name being in the HOF and for a younger audience to learn about his career. If anything, Sammartino finally agreeing could amplify his story even more that he's held out for so long based on his critique of where the industry has gone.
He's 76 years old and one of the greatest ever, but his career could be in jeopardy of being defined by the grudge he's held. Going in the class of 2013 doesn't categorize you as being best friends with Vince McMahon. It doesn't categorize you as as the ambassador of today's sports entertainment product. It just categorizes you as a hall of famer.
It would be a climatic ending to an entertaining story. Sammartino inducted in the WWE Hall of Fame in New York City, the city he sold out for so many years when he was the biggest star around.
As a passionate wrestling fan, I think Sammartino deserves to be in the spotlight on a WWE production. He deserves to walk out on that stage WrestleMania Sunday in front of 80,000. He might not want it, but he deserves it.
In addition to deserving it, it be great to hear that induction speech live and uncut.
This article is
What is the duplicate article?
Why is this article offensive?
Where is this article plagiarized from?
Why is this article poorly edited?