5 Bold Predictions for Yasel Puig's Los Angeles Dodgers Career
via Martinoticias.com
The Los Angeles Dodgers signed 21-year old Cuban outfielder Yasel Puig to a record seven-year, $42 million contract last week, a move that demonstrated the team's re-dedication to international players. The move was also the latest sign that the new ownership group is willing to spend money to make the Dodgers successful.
Two of the more disastrous effects on the Dodgers of the Frank McCourt era were a depleted minor league system and a failure to invest in international talent, once areas of strength. Puig's signing is a clear indication that those days have passed.
He hasn't played competitive baseball in about a year, but Los Angeles is in no rush to have the five-tool talent rushed to the majors, despite an anemic offense that has been shut out in five of its last 12 games.
Since Puig hasn't played organized ball since the 2010-2011 season with his Cuban club Cienfuegos, he is somewhat of an unknown entity. Even still, here are five bold predictions for his career in a Los Angeles Dodgers uniform.
Begin Slideshow

»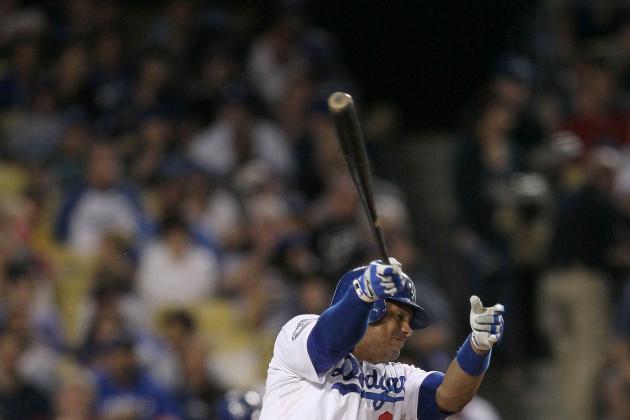 Victor Decolongon/Getty Images

In a perfect world, Puig would need only a month or two in the minor leagues to shake off the rust from such a long layoff and get himself into game shape. That could result in him getting a late-season call-up that could help the Dodgers during a playoff push.
Left field was a big question mark for the Dodgers entering 2012. Three months into the season, it's still a position of concern. Youngsters Jerry Sands and Scott Van Slyke have failed to make an immediate impact at the major league level, and veteran Juan Rivera has been ineffective as well.
Recently-acquired Bobby Abreu provided a nice spark for Los Angeles during his first three weeks with the club, but at 36, he's better suited for a fourth outfielder role.
Unless Ned Colletti makes a trade to shore up the position by the July 31st trade deadline, the Dodgers would have little to lose by giving Puig his first taste of the majors in September.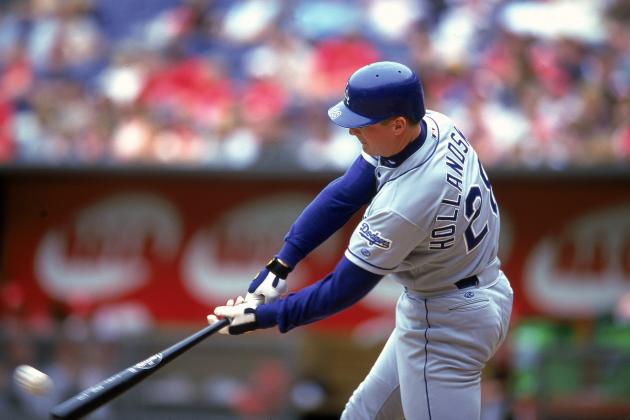 Harry How/Getty Images

There's a reason why the Dodgers spent a record $42 million to sign Yasel Puig. At 6'3" and 230 pounds, Puig is a man's man, and he possesses a rare combination of speed and power that will immediately spark comparisons to new teammate Matt Kemp.
He should enter spring training in 2013 as the favorite to secure the starting left field job. Even if the team makes a trade for a proven player for the stretch run, it's unlikely to be anything more than a rental, given the long-term investment in Puig.
With Washington Nationals phenom Bryce Harper out of the running for next year's award, look for Puig to pay immediate dividends for the Dodgers and become their first NL Rookie of the Year since Todd Hollandsworth in 1996.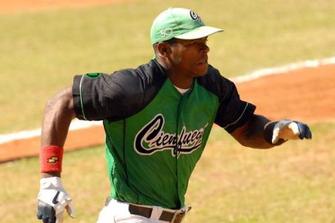 via Hispanically Speaking News
Like teammate Matt Kemp, Yasel Puig is a big kid with a unique blend of power and speed. During his last season of organized baseball with Cienfuego, he hit .317 with 17 home runs in only 327 at-bats.
Given his age and raw talent, it may take a couple of years for Puig's power to translate to the major league level. But expect him to have multiple seasons with 30 home runs and 30 stolen bases once he does put it all together.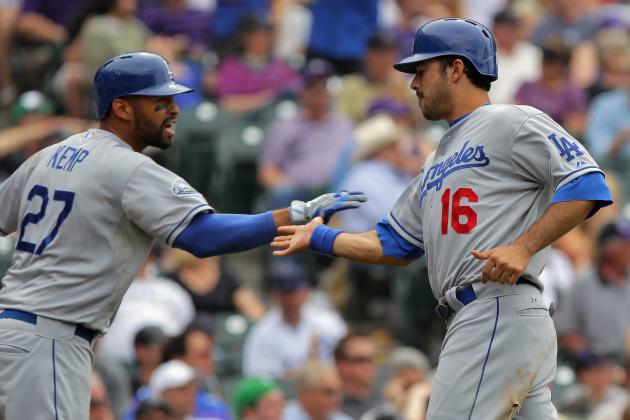 Doug Pensinger/Getty Images

The Dodgers already have two star outfielders in center fielder Matt Kemp and right fielder Andre Ethier. They have appeared in at least one All-Star Game apiece and are both Gold Glove winners defensively. Adding Puig to the mix next season could give them the best outfield in MLB almost immediately.
Even if Puig doesn't emerge as a star right away, it wouldn't take much from him to make the Los Angeles trio the best unit in all of baseball. Solid defense, above-average power and a legitimate threat on the basepaths would be all it takes to give the Dodgers an outfield unit that would make other organizations envious.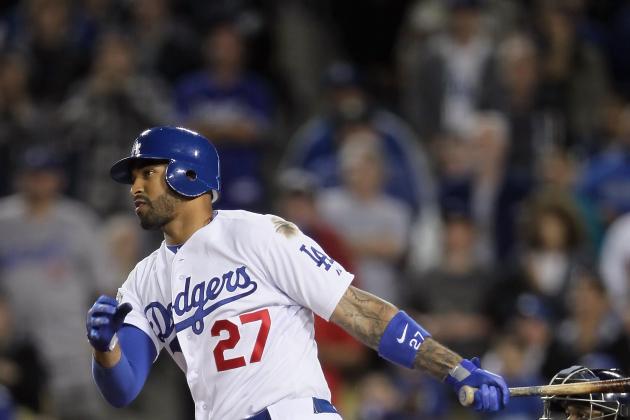 Jeff Gross/Getty Images

Given how well Matt Kemp has played for the Dodgers since the start of the 2011 season, this statement may seem ridiculous. But let's not forget that as recently as the start of 2011, people were beginning to question whether Kemp would ever put it all together.
Unlike Kemp, baseball has always been Puig's sport of choice, so at 21 he is much further along in his development than Kemp was at the same age. If it weren't for the fact that he hasn't played in so long, Puig could start for the Dodgers in left field today and already be the best option on the team's roster.
The competition that he faced in Cuba is stronger than what Kemp faced while polishing his skills in the minor leagues, so it should take less time for Puig to adjust to major league pitching. And with a guy like Kemp around to mentor him, that should make Puig's transition even easier.
Kemp is only 27 himself, so I wouldn't expect Puig to surpass him as the Dodgers' best position player anytime soon. But don't be surprised if by sometime during the 2014 season this starts to become a legitimate topic of discussion.
If I'd told you three months ago that Mike Trout would be the best player for the Angels in 2012, you'd have thought I was crazy, but no one is questioning that now.