Spain's Euro 2012 Winners vs. Brazil's 1970 World Cup Winners: Head-to-Head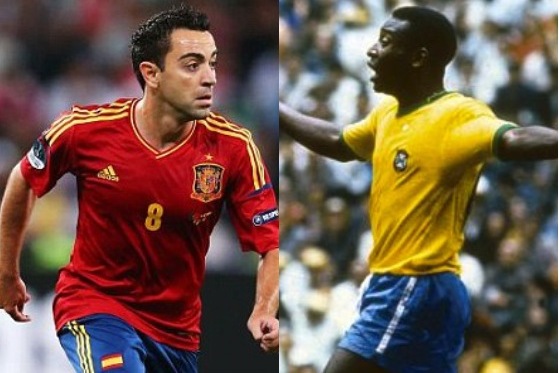 Spain's Euro 2012 triumph delivered an historic third successive major title for La Roja and has everybody in football debating whether they can now be deemed the greatest international team of all time.
The bare numbers suggest they can. No team has ever won three significant tournaments in the row, and Spain's near total dominance since Euro 2008—a period in which they've not conceded a single goal in knockout matches—is unprecedented.
But any discerning football fan will tell you statistics and records are open to vast interpretation. How, for example, can we be sure this Spain team are not benefiting from an era in which international standards have dropped?
The answer is we can't. And neither can we factor in the changes in the game over the decades to draw a fair comparison between Spain and all the great teams to have come before them. But what we can say is Spain 2008-2012 have at the very least put themselves in the discussion of the greatest national side ever assembled.
Franz Beckenbauer's West Germany of the 1970s also belong in the conversation—having won the 1972 European Championships and 1974 World Cup. They too had a chance to make it three in a row but were denied by Czechoslovakia in 1976.
And then there's the France team that won back-to-back titles at the 1998 World Cup and Euro 2000, inspired by Zinedine Zidane. Don't forget they too summoned a dominant final performance to beat Brazil 3-0.
But the team most people turn to in this debate is Brazil's iconic 1970 World Cup winners. It was they who not only triumphed, but also did so with a flair and exuberance that has become the holy grail of how football should be played since.
With that in mind, I thought I'd compare their starting lineups for major finals—Brazil's in 1970 and Spain's at Euro 2012—and try to compare the players in each position.
It won't answer the question, but it should at least further the debate in terms of which team was better.
(As a caveat, we should of course add that part of the "greatness argument" comes down to longevity, so taking these teams in isolation won't address that factor)
Begin Slideshow

»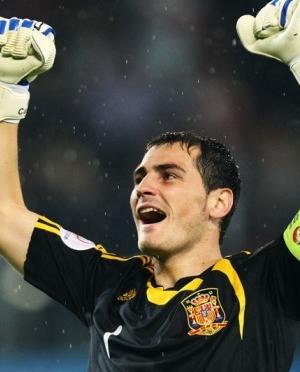 When you compare what Felix and Iker Casillas have achieved, and what Casillas still has left to achieve, there's no question Spain boast the stronger goalkeeper.
Casillas is considered among the best to ever put on gloves. Felix is not even close to that discussion.
SPAIN 2012 1—0 BRAZIL 1970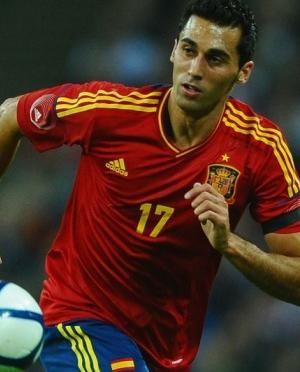 Alvaro Arbeloa is clearly not in the same league as the great Carlos Alberto.
Arbeloa may not have even made the Spain starting lineup at Euro 2012 had Carles Puyol been fit, whereas Alberto was Brazil's captain in 1970 and is recognized as one of the game's great players.
Alberto's iconic goal at the 1970 World Cup provides the perfect snapshot of Brazil's flowing attacking play.
SPAIN 2012 1—1 BRAZIL 1970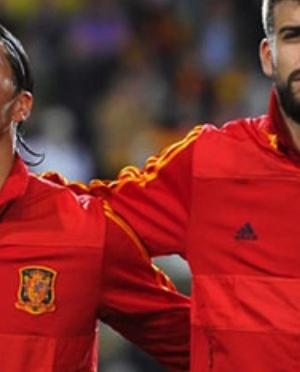 Gerard Pique and Sergio Ramos are on opposite sides of the El Clasico rivalry, but the pair came together to continue Spain's remarkable defensive record in big games at Euro 2012.
They're up against Brazil's central pairing of Brito and Wilson Piazza (in that order, to the right of goalkeeper Felix in the picture).
The only thing we can really go on here is the two teams' respective defensive records. Spain conceded just once in seven games at Euro 2012. Brazil leaked seven goals in six games at the 1970 World Cup.
Two points on offer here. Both to Spain.
SPAIN 2012 3—1 BRAZIL 1970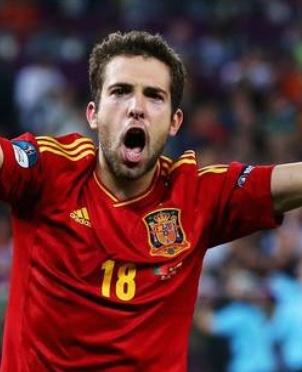 Jordi Alba has been one of the standout players of Euro 2012. The 23-year-old has made Spain's left-back position his own and scored a stunning goal in their final victory against Italy. A future at Barcelona beckons, and the chance to continue Spain's dynasty with it.
But for all his promise, Alba should probably be considered inferior to the late Everaldo, who had greater experience to offer at the 1970 World Cup.
SPAIN 2012 3—2 BRAZIL 1970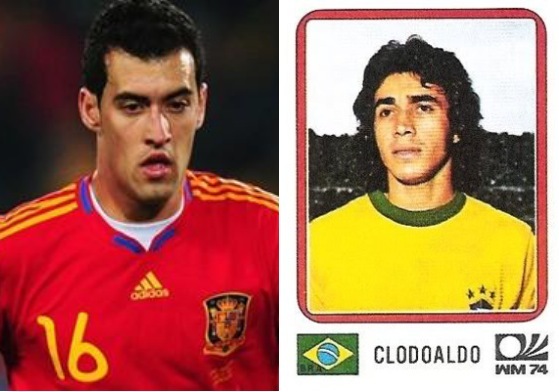 Sergio Busquets and Clodoaldo both performed defensive midfield duties for their respective teams.
This one is very hard to call, but I'm going to lean on Clodoaldo's attacking credentials to give Brazil the point here. If you watch this clip of their semifinal victory against Uruguay, you'll see him make a great run to score the equalizer.
And then there was of course his brilliant dribble in the buildup to Carlos Alberto's famous goal.
SPAIN 2012 3—3 BRAZIL 1970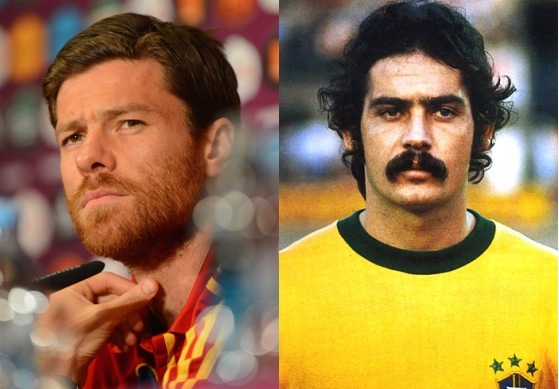 This is where it starts to get tricky, in terms of matching like-for-like positional players.
Alonso and Rivelino were both central midfielders by trade, but both were stationed left of center for their teams in the respective finals.
Alonso clearly has much to offer. His passing range is superb, and he brings a sense of calm to everything Spain do. But in terms of creative prowess and goal threat, he comes second to the great Rivelino.
And if you need convincing, watch this.
SPAIN 2012 3—4 BRAZIL 1970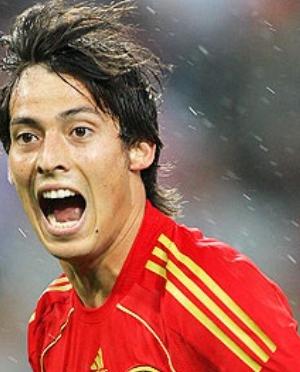 Jairzinho, who scored in every game for Brazil at World Cup 1970, is widely regarded as one of best midfielders to have graced a football pitch.
He offered pace, power and great finishing, and he unquestionably outranks David Silva of the Spain 2012 vintage.
Silva has proved himself a fine playmaker with Spain and Manchester City, but at Euro 2012 he struggled to exert the kind of influence we might have expected. That said, he didl of course, score the opening goal in the final.
SPAIN 2012 3—5 BRAZIL 1970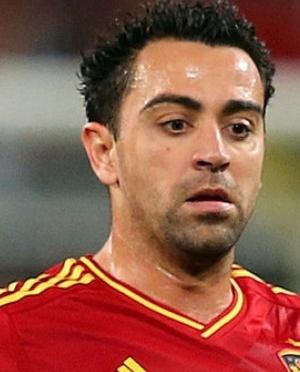 In the battle of midfield playmakers, Gerson comes second to the imperious Xavi—who has served as Spain's metronome these past four years.
Xavi was selected for the team of the tournament at Euro 2008, the 2010 World Cup and Euro 2012. He's been nominated for just about every award going and is arguably one of the greatest passers the game has seen.
Gerson was apparently annoyed not to be included in Pele's list of the 100 greatest living footballers. He'll probably be annoyed about this call too, but few would argue with it.
SPAIN 2012 4—5 BRAZIL 1970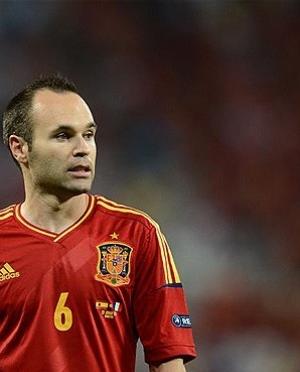 Spain didn't start with a natural striker against Italy, but there are enough similarities between the roles carried out by Andres Iniesta and Brazil forward Tostao that we can draw a comparison.
Tostao enjoyed a fine scoring record for Brazil, netting 32 times in 54 games. He also contributed two in their run to glory at the 1970 World Cup and was respected as a talented playmaker too.
For all his successes, however, this one has to fall on the side of Iniesta, three times a Champions League winner with Barcelona and three times a major tournament winner with Spain.
Iniesta's considerable influence saw him named man of the match in the 2010 World Cup final, and he was to the fore once more in the final of Euro 2012.
SPAIN 2012 5—5 BRAZIL 1970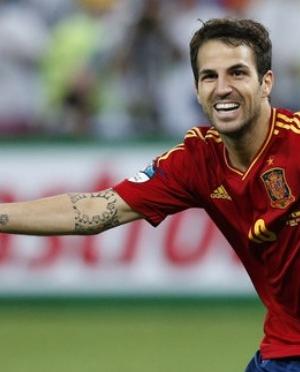 It all comes down to a battle between Spain's "false nine" and the most famous No. 10 of them all.
Cesc Fabregas is a fine, fine player. He's proved his worth with Arsenal, Barcelona and the Spanish national team over the years and has many more good years at the top to come.
But he's not Pele. Not even close.
And with that, Brazil's 1970 World Cup final winners take a narrow victory over Spain's Euro 2012 final winners.
If only we could play the game for real.
SPAIN 2012 5—6 BRAZIL 1970