Cy Young and Sandy Koufax Lead the Greatest Game Never Played
July 2, 2012

In 1862, during a stage version of Charles Dickens' Haunted Man, a professor at the Royal Polytechnic Institute in London popularized the use of a stage illusion involving an angled mirror used to connect two spaces (one dark, one dim).
The illusion, now known as "Pepper's Ghost," involved reflecting a brightly illuminated image from the dark room into the dim room, thus giving the viewer the impression that the image is seemingly floating in midair.
Around that same time, the game of baseball was becoming quite the obsession in many metropolitan areas across the United States. Abner Doubleday was firmly—albeit wrongly—ensconced as the "inventor" of the game, and Alexander Cartwright had already authored its rules.
Writers and journalists were by then referring to the sport as the "national game" or "pastime," and we were just seven years away from the formation of the Cincinnati Red Stockings—baseball's first fully professional club.
There is no evidence that Professor Pepper was ever introduced to the game of baseball, at least not outside of the perspective that he and Londoners already had of rounders, baseball's ancestral version.
However, I suspect that if alive today, he would be in line with the rest of us to buy a ticket to what I would call the greatest baseball game ever played, thanks to the masterwork of his technology.
This game would be no ordinary matchup. This game would involve opposing lineups of Hall of Fame-worthy players, across every era and every league of organized professional baseball. This game would involve two teams of nine players who had never before been together on a baseball field, whether as teammate or opponent.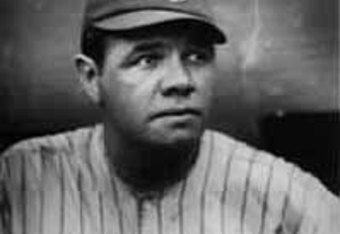 This would be a game that no one in the history of the world has ever witnessed. With all due respect to Mark Fainaru-Wada and Lance Williams, instead of chronicling steroid and PED usage, this Game of Shadows would bring to life a collection of talent that had only existed in the dreams of baseball fans everywhere.
Named after their respective starting pitchers, I bring to you the real "Game of Shadows":

| | |
| --- | --- |
| TEAM KOUFAX | TEAM YOUNG |
| 1B: Cap Anson (1871-97) | SS: George Wright (1871-82) |
| SS: Honus Wagner (1897-1917) | SP: Cy Young (1890-1911) |
| RF: Babe Ruth (1918*-35) | 2B: Rogers Hornsby (1915-37) |
| C:   Josh Gibson (1930-46) | 3B: Judy Johnson (1918-36) |
| CF: Joe DiMaggio (1936-51) | LF: Ted Williams (1939-60) |
| SP: Sandy Koufax (1955-66) | CF: Willie Mays (1951-73) |
| 2B: Rod Carew (1967-85) | RF: Carl Yastrzemski (1961-83) |
| LF: Barry Bonds (1986-2007) | C:  Mike Piazza (1992-2007) |
| 3B: Evan Longoria (2008-Present) | 1B: Joey Votto (2007-Present) |
* Denotes when Ruth became primarily a hitter 
Gibson and Johnson are their squad's respective representatives from the Negro Leagues, who played and retired from stellar careers before integration. Also to clarify, while their times overlapped, Mays never played against Williams or Yastrzemski. Such was the beauty of the game before interleague play. 
I'm tempted to put together my own batting order, and try to predict an outcome. Do we put Ruth before Bonds or after? Which Bonds do we even want—40/40 Barry or the Barry with three of the top four OPS seasons of all time?
Koufax's team seems to have more power, but Cy's squad might be more balanced, both offensively and defensively. 
Let's not get too far ahead of ourselves, because I'm not even sure how a run gets scored at all. If needed, Young could go 15 innings without breaking a sweat. Koufax, on the other hand, never met a lineup he didn't dominate. 
How exciting would it be to see Ruth and DiMaggio playing catch before the game? Can you see Hornsby leave his glove in the field for Carew at the change between innings? How about the conversations Anson might have with potential runners Williams, Mays and Votto?
Just one game is not enough for these men. We would need at least a seven-game series. We'll give the guys a day or two off in between games so they can travel to all the great baseball cities across the country—New York, Boston, Philadelphia, Chicago, Milwaukee, St. Louis and Los Angeles.
It'll be a month of barnstorming across America, with 18 of Pepper's ghosts creating a modern-day field of dreams.
One day, I hope this game becomes a reality. Much of baseball's history grows more dramatic as time passes. Pitchers become more unhittable, sluggers are more dominant and a fielder runs a little farther to snag a potential fly ball each time we retell a story from a game we've witnessed. This will give us an opportunity to see it all with our own eyes.
Who ya got?