Spain vs. Italy Live: Footballers to Watch in Euro 2012 Final Match
July 1, 2012

Shaun Botterill/Getty Images
Forget the London Olympics.
All eyes are on Spain and Italy as the football clubs face off in the 2012 Euro Final. The winner will claim the European Championship crown, while the other, despite a valiant effort to reach the match, will go home empty-handed. Here are four players who'll have a heavy influence on the outcome of the showdown.
Watch the game live on Sunday, July 1st at 2:45 p.m. EDT on ESPN, ESPN3 or ESPNDeportes.
4. Andres Iniesta
Five different players have scored goals for Spain in Euro 2012. Three of them launched multiple balls past opposing goalies. Iniesta has taken the most shot attempts out of any Spaniard, but he has yet to score in the tournament.
In the final, Iniesta will without a doubt be in position to put the ball in the net once again. He must not only continue to put pressure on the opposition, but put a dent in the scoreboard.
3. Mario Balotelli
Balotelli took 11 shots against England, only to watch each one spin off target. Against Germany, he attempted just three shots. Two of them were followed by celebration.
In a 2-1 triumph, his scoring effort single-handedly gave Italy the edge over the favored Germans. Balotelli must come up big again if the Italians plan on pulling off an even more shocking upset.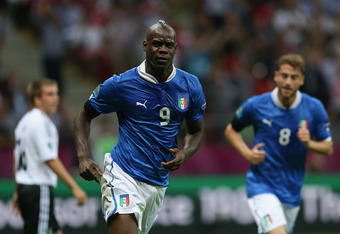 Joern Pollex/Getty Images
Torres is part of that trio of Spaniards who scored multiple goals in Euro 2012. While Spain has dominated opponents throughout the tournament with a balanced bombardment of talent, Torres is their best striker.
Despite that fact, he's only started two matches, and he was an unused substitute in the Spaniard's victory over Portugal. Whether Torres deserves criticism or not, Spain needs to give him playing time if they plan on handling business against Italy.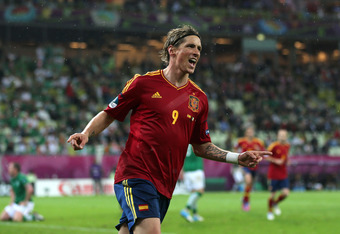 Alex Grimm/Getty Images
1. Gianluigi Buffon
Buffon has been an absolute beast since the start of the tournament. He surrendered three goals all tournament long, including just one to Germany, who had previously been an unstoppable offensive juggernaut.
Against Spain, he'll face the same challenge. When the clubs faced off in the group stage, he allowed just a single goal to force the draw. His matchup with Iker Casillas will ultimately decide the title.
David Daniels is a featured columnist at Bleacher Report and a syndicated writer.