Spain vs. Italy: Pedro, Antonio Cassano and More X-Factors in Euro 2012 Final
July 1, 2012

Michael Steele/Getty Images
The final of Euro 2012 could certainly be won by an unlikely hero that produces his best on the brightest stage in European football.
These X-factors will be a key part of the game and could be enough to turn the tide in one team's favor since this is such an even match on paper.
Let's look at the two biggest X-factors for each team.
Italy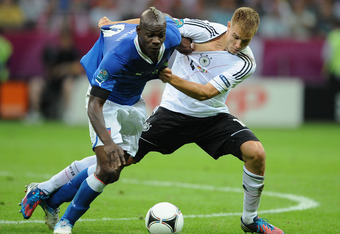 Christopher Lee/Getty Images
Antonio Cassano

While Mario Balotelli seems like an easy pick for being an X-factor in this match, it's hard to imagine him not having a solid performance in the final.
With Spain likely focusing a lot of attention on Balotelli, it will be up to Antonio Cassano to step up and deliver. He has played well in this tournament thus far and must give the Italian attack a boost on Sunday.
Antonio Di Natale
Antonio Di Natale came on as a substitute in Italy's 2-1 victory over Germany in the semifinal and could be a valuable substitute against Spain in the final. He has good pace and is a world-class goal scorer.
His finishing skills in front of goal are fantastic. If the match appears headed for penalties, Di Natale would be a good player to bring onto the pitch.
Spain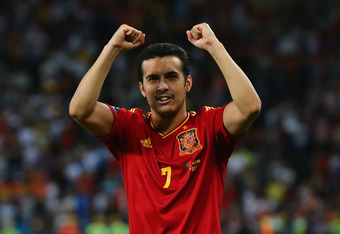 Martin Rose/Getty Images
Pedro
Pedro was spectacular in extra time of Spain's semifinal win over Portugal and was tough to defend because of his dribbling skills and pace. He attacks defenders with great quickness and determination.
If Spain are trailing in the second half and need a goal, Pedro would be the perfect substitute for manager Vicente del Bosque. He also has a history of scoring in important matches with Barcelona.
Torres has world-class attacking talent and is always a threat to score against any opponent. His goal-scoring skills and heading ability could be an important part of the Spanish attack against a strong Italian back four.
The Chelsea striker scored Spain's only goal in their Euro 2008 final victory over Germany and could certainly be the hero again this year.