Spain vs. Italy: Andrea Pirlo and Players Who Will Lead Italy to Glory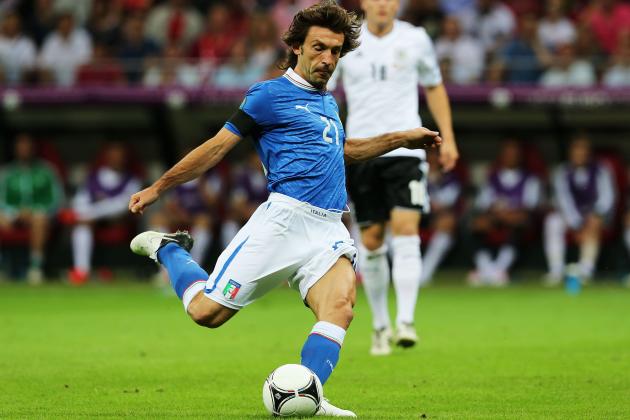 Alex Grimm/Getty Images

The 2012 Euros have reached their final stage. Fans will see a rematch of group play when Italy and Spain face off tomorrow.
Spain entered the Euros as the heavy favorite, with the rest of Europe's teams seemingly vying for second place. The group-level match between these squads ended in a draw, revealing Spain might not be such a sure thing after all.
The speculation will all end Sunday when these two teams face off on the pitch. Should Italy be crowned champion, it will be in large part to the following men.
Begin Slideshow

»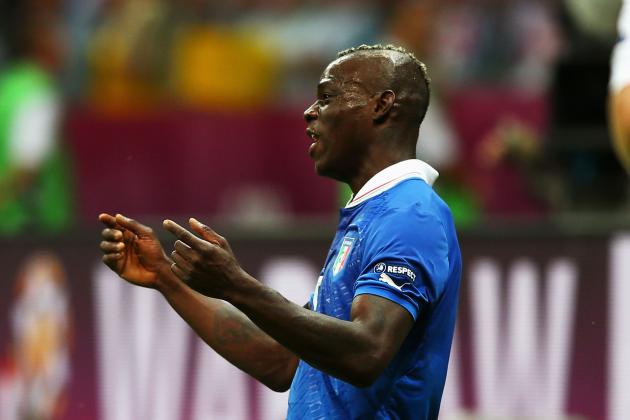 Michael Steele/Getty Images

This is an absolute no-brainer.
When the 2012 Euros started, some wondered which Mario Balotelli would show up on the pitch: the electrifying star forward, or the immature, erratic player who occasionally lets his emotions get the best of him.
The results are in. Balotelli has three goals so far in the Euros, with two coming in Italy's semifinal 2-1 win over Germany. He is perhaps the hottest player in the tournament going in to the final match against Spain.
Italy's best bet at knocking off Spain rests on the feet of Balotelli.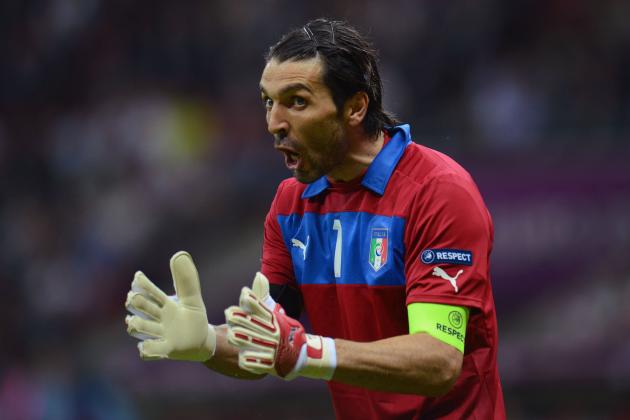 Shaun Botterill/Getty Images

The anchor of any great defense is the keeper. Italy will lean heavily on their goalie and captain, Gianluigi Buffon, in their matchup against Spain.
As of late, Gianluigi has been brilliant, only allowing one goal in Italy's last three matches, made even more impressive given two of those matches were against Germany and England. He was spectacular in penalty kicks against England, only allowing two goals.
Spain's possession-heavy offense will test Buffon's hot streak, though they were only able to muster one goal in their first clash in pool play.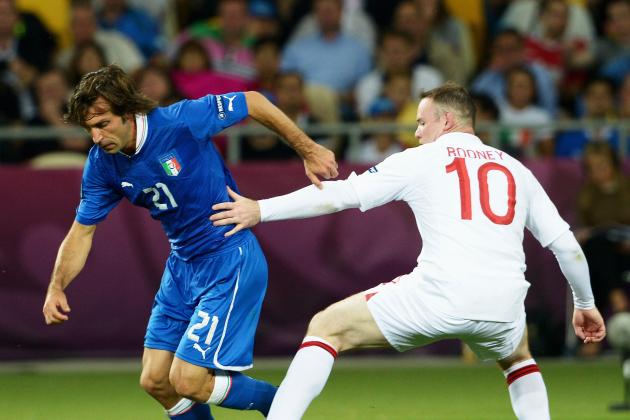 Claudio Villa/Getty Images

Andrea Pirlo is Italy's distributor. His passing is masterful; his set-piece balls are artfully placed.
Pirlo has lived up to his reputation in the 2012 Euros, with one goal and two assists over the course of Italy's trip from group play to the finals.
Most importantly, as one of the squad's oldest members, Pirlo brings Italy seasoned experience, and he's sure to flash his wily veteran savvy every now and then.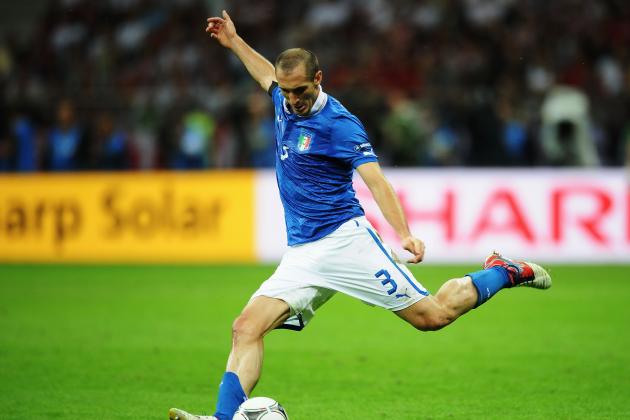 Christopher Lee/Getty Images

Earlier in Italy's 2012 Euro campaign, the squad was concerned that Chiellini might have to miss key matches due to an injury.
After not playing against England, Chiellini returned against Germany, helping the Italian defense hold the Germans to one goal as they advanced to the finals.
Having Giorgio Chiellini back and fully healthy is a huge gain for the Italian squad, especially since they will be playing defense most of the game against Spain's notoriously possession-heavy offense.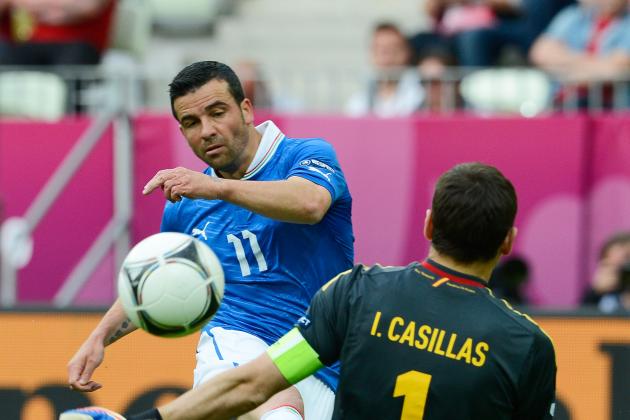 Claudio Villa/Getty Images

It was Antonio Di Natale's goal in the 61st minute that gave Italy the lead against Spain in the group-play game that ultimately ended in a draw.
Di Natale has only played in more than 35 minutes in one of Italy's matches in group and elimination play, but he's consistently seen time as part of head coach Cesare Prandelli's forward-by-committee approach.
He has played 149 minutes in the past four games, but his fresh legs have served as a spark plug for Italy's offense and has been a nice complement to Mario Balotelli.