2012 NHL Free Agents: 5 Moves the Anaheim Ducks Need to Consider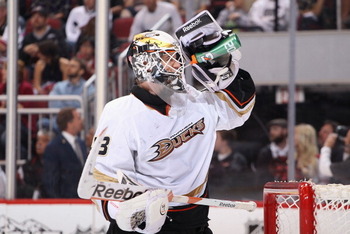 Christian Petersen/Getty Images
If there's one thing the Anaheim Ducks have, it's cap space. Couple that with a lot of vacant roster spots, and you have a very busy summer for the Anaheim front office.
Most of the Ducks' movement will likely happen in free agency, unless they do in fact trade Bobby Ryan.
While the Bobby Ryan trade would certainly be notable, it's not what general manager Bob Murray needs to be worrying about at this point. In years past he hasn't been very active in free agency, but this time around, he has no choice.
Here are some moves that will hopefully be crossing his mind as July 1st approaches.
Not Trading Bobby Ryan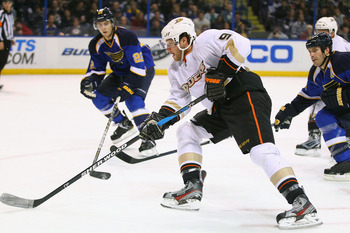 Dilip Vishwanat/Getty Images
Murray needs to find Bobby Ryan, get down on his knees, and beg for forgiveness.
There's just no sensible or reasonable argument as to why Ryan should be moved. To be honest, he has every reason to be upset about the constant rumors berated on him after he's been so productive.
One of the best moves the Ducks could make this summer, is making no move. They need to keep Ryan.
Go After Zach Parise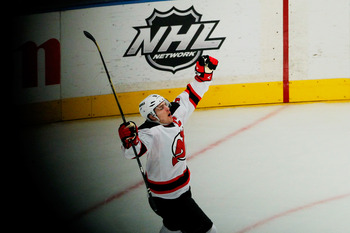 Paul Bereswill/Getty Images
For the first time in a long time, the Ducks have a lot of money to spend. That being said, they need to go for broke.
Zach Parise won't be cheap, but it shouldn't matter to the Ducks. They need to bring him in, and pay him.
He'll give the Ducks some much needed depth on the second (or even the first) line, because aside from Teemu Selanne and Saku Koivu, they have none whatsoever.
Give Emerson Etem a Roster Spot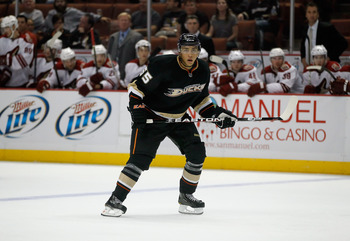 Jeff Gross/Getty Images
He's proven himself in every way at the junior level, and that means that this year, it's high time he plays in more than just pre-season games.
Etem may not be able to contribute immediately, but he needs to at least have the chance. With so many voids in the second and third line, the Ducks need to give him some ice time at one of these spots, preferably the second line.
Sign Matt Carle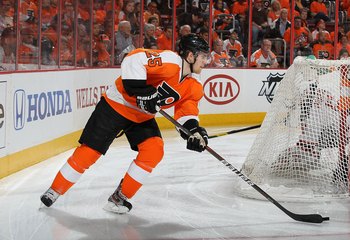 Jim McIsaac/Getty Images
Hampus Lindholm might be great someday, but he's a long term fix, and with Lubomir Visnovsky out of the picture, the Ducks need some help on defense now.
Matt Carle has size and offensive upside, and he would be a great mentor for Cam Fowler and Luca Sbisa.
Compile a Substantial and Experienced Checking Line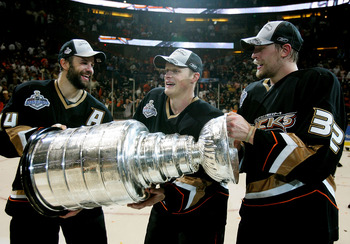 Jim McIsaac/Getty Images
The infamous 2006-2007 third line of the Anaheim Ducks did more damage to opposing team's top lines then any other in the history of the Ducks' franchise.
The trio of Rob Neidermayer, Sami Pahlsson and Travis Moen were unique, and I'm not saying Anaheim needs to reconstruct this formula. Though it needs to be recognized, Andrew Cogliano and Matt Beleskey aren't going to get it done.
The Ducks need a mix of experience and actual toughness on their checking line. Signing someone like Paul Gaustad would be a good start.
Keep Reading

Anaheim Ducks: Like this team?