Germany vs. Italy Predictions: Players Who Will Have Most Impact on Euro Tilt
June 28, 2012

Joern Pollex/Getty Images
Euro 2012's second semifinal promises to be just as exciting as Wednesday's first match. Germany and Italy will battle for the right to play Spain in Sunday's final contest.
Several players will play a major hand in the outcome of this game. Each side has their specific strengths and weaknesses, and the performance of their players will determine which tactics work in Thursday's action.
Let's see which players are going to have the biggest impact on Thursday afternoon's game.
Mario Balotelli
Balotelli's name divides soccer circles. His tantalizing blend of skill, strength and speed makes him one of the world's top strikers, but his mercurial personality slightly diminishes the public's perception.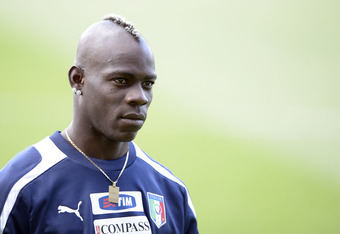 Claudio Villa/Getty Images
He's struggled in the Euro so far, but that doesn't mean he can't breakout at any time. He is a devastating attacker and his open-field ability always gives him a fighting chance.
Balotelli will have to split Germany's back line, but his offense will be important. Italy doesn't have Germany's offensive depth so their most-skilled players will need to bring their best form to this game.
We've seen Balotelli throw tantrums and act like he doesn't care on more than one occasion, but his talent will shine through in Thursday's match. With everyone rooting against him, Balotelli will deliver his biggest performance at the best possible time.
Lahm is an outstanding defender, but he's no slouch on offense either. He's shown it before and he showed it again with his goal in the 39th minute of Germany's quarterfinal matchup with Greece.
He's an excellent tackler, has acute defensive awareness and he always seems to know the right time to join the attack. Germany's leader is one of this tournament's most versatile talents because he impacts both sides of the field in major ways.
Germany loves to counterattack off of their stellar defense. Lahm often spearheads that counter by carrying the ball up the field, or pitching it ahead to one of Germany's dynamic midfielders.
If Italy's attackers do not contain Lahm, he will escape from the defensive end. Allowing him to shimmy his way out of Germany's end unscathed will put Italy at a major disadvantage.
Andrea Pirlo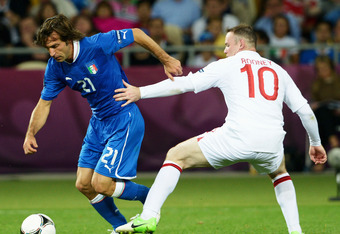 Claudio Villa/Getty Images
Pirlo controls Italy's pace, and he's charged with maintaining their shape. He's the main cog in Italy's engine, and his production is vital to their advancement.
So far in this tournament, he's only scored one goal. He won't score one on Thursday either, but he impacts Italy's game in many other ways.
Pirlo can be deployed as an extra attacker on the offensive end, or he can strike with a precise set-piece delivery. He's a masterful distributor and his 87 career international appearances give him the experience he needs to understand his team's whereabouts.
Italy is at a disadvantage in terms of overall talent on Thursday, but Pirlo bucks that trend. He's among the world's best midfield presences, and he is Italy's only hope of matching Germany's midfield prowess.
Expect Pirlo to set up Italy's lone goal on Thursday.
Bastian Schweinsteiger
Schweinsteiger's status for this game was uncertain, but he will play. His presence is vital to Germany's midfield form.
He's among the world's most creative midfielders. He uses a dazzling array of open-field touches and precise passes to pace Germany's march up and down the field. His loss would have been sustainable, but they are much better with him on the pitch.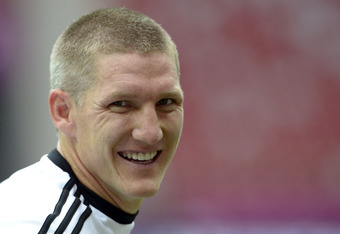 Claudio Villa/Getty Images
The idea of Schweinsteiger missing this game had to have Germany's heads down. Now that you add him back into the mix, it has the complete opposite impact. Germany's squad will be fired up because one of their biggest leaders will be out there and that will add to their momentum.
The German attack is scary good when things are clicking, and Schweinsteiger is a major part of that. Look for him to play Thursday's match with a chip on his shoulder. He already expressed his attitude toward this match in an ndtv.com article.
"For years we could not beat the big nations, but then we beat England, Argentina, the Netherlands and Brazil. Now, it's Italy's turn to fall. We have no fear but we have great respect for Italy."
He's got the right attitude, and I expect his play to follow suit. He will have a major impact on Thursday's semifinal action.