Why Barcelona Won't Answer Back to Real Madrid's Title Success Next Season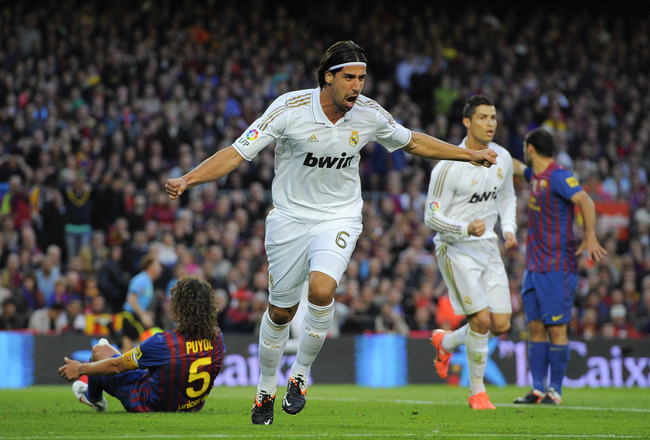 David Ramos/Getty Images
Real Madrid sealed the 2011-12 La Liga title last season to break a run of three Barcelona championship wins on the spin, and in doing so, denying outgoing manager Pep Guardiola a record of four league wins in his four seasons at the club.
With the rivalry between the two clubs as fierce as ever, the coming campaign proves to be as tempestuous and entertaining as the last one.
While Barcelona might be looking at getting themselves back to the No. 1 spot in Spanish football, the momentum and confidence will be with Real Madrid.
Here are five reasons why Barcelona won't topple Real Madrid next time out.
The End of an Era with Pep Guardiola
David Ramos/Getty Images
Tito Vilanova may yet go on to be every bit as successful as Pep Guardiola was, perhaps even surpass him, but it is an awful lot to ask of him for in his very first season at his very first sole managerial job to surpass arguably the best club level coach in world football today.
Jose Mourinho will have no intentions of letting La Liga crown fall from his clutches now that he has gotten it.
The players undoubtedly respect Vilanova, but it is yet to be determined if his tactical acumen will rival that of Guardiola or if he can out-plan a stubborn defence.
Cristiano Ronaldo Will Have Something to Prove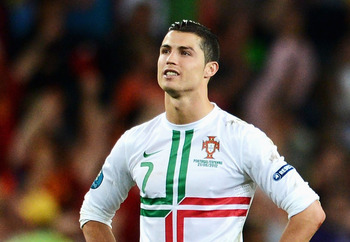 Jasper Juinen/Getty Images
Having seen his ego take another battering after failing to single-handedly lead Portugal to European glory in Poland and Ukraine, indeed having failed to even get to take his penalty in the shootout defeat to Spain after electing to be the final kick taker, Cristiano Ronaldo will have to start all over again to prove that he is the world's best.
Not even scoring over 60 goals in the season could make him stand out above the brilliance of Leo Messi, who notched over 70.
Next season, despite having given himself a "10 out of 10" for the last campaign, expect Ronaldo to try his best to crank things up yet another notch—to the ultimate benefit of Real Madrid.
Real Madrid Will Spend on Their Final Third
Denis Doyle/Getty Images
Despite having scored almost 100 La Liga goals for Real Madrid during his time at the club, you get the sense that Pipito Higuain is never really quite trusted by his manager to be the regular first name for the striker's position, and the same can arguably said of teammate and rival Karim Benzema.
With Mesut Ozil, Cristiano Ronaldo, Angel di Maria and countless other names providing the creativity and threat from slightly deeper areas, expect Real Madrid to go big in the transfer market for a new centre forward who can add even more goals next season.
As a result, at least one of Higuain or Benzema might be on their way.
Age Might Start to Catch Up with One or Two Key Barcelona Players
David Ramos/Getty Images
It's no secret that Spain are in the market for a new central defender for next season as they look to replace the inevitable downturn in fitness and ability of ageing centre-back and club legend Carles Puyol.
The native Catalan will turn 35 during the course of next season and, despite his hurly-burly attitude towards playing, cannot carry on in that vein forever. As it is, he missed out on Euro 2012 because of injury.
A lot will be riding on finding an adequately top drawer replacement for him who can come in and contribute to the team in the way that Dmytro Chygrynskiy, Martin Caceres and Henrique have been unable to.
Midfielder Xavi Hernandez will also turn 33 this season, and while he has enough left in the tank for a few seasons yet, it hints at more changes being needed over the course of the coming season or two, which will affect a previously extremely settled squad.
It Just Might Be Real Madrid's Time to Dominate the Spanish League Again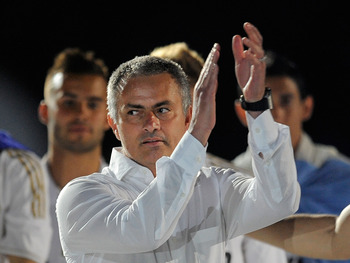 Denis Doyle/Getty Images
Spanish football has, seemingly from the beginning of time, run in cycles. Most of them have been either a cycle of Real Madrid winning or of Barcelona winning.
After a huge haul of trophies in the past four years, during which time they won every possible cup competition as well as three league titles, Barcelona won only the Copa del Rey last season.
While both sides seek domestic supremacy, Barcelona may have one eye slightly more focused on winning back the coveted Champions League trophy, while Real Madrid will still be aiming to secure their position at the top of Spanish football after their first victory in four years.
Not that the Champions League won't be a target too, and an attainable one, but Jose Mourinho will want his side to be No. 1 on their home ground first and foremost.
Whichever way La Liga goes, though, it is sure to provide us with plenty of memorable moments during 2012-13.
Keep Reading

FC Barcelona: Like this team?