Wake Forest 2012: Five Reasons the Deacons Will Go Bowling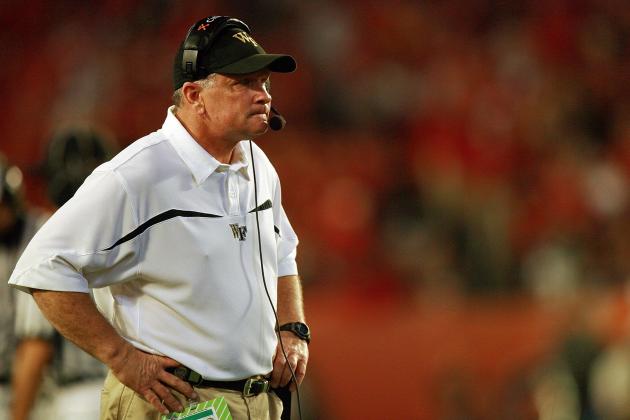 Doug Benc/Getty Images

Wake Forest Football has never been in better hands. One of the smallest schools in the ACC, their football stadium has a capacity listed at 31,500. But they are regularly visited by big name schools such as Florida State, Virginia Tech, Clemson and Notre Dame.
What may be surprising to fans outside the ACC is how competitive Wake Forest football has become. For instance, the Demon Deacons have beaten Florida State in four of the past six years.
In 2011, Wake Forest defeated bowl bound NC State and Florida State. They almost upset Notre Dame, but lost 24-17. In Clemson's Death Valley, Wake nearly pulled off another upset, losing on a last second field goal 31-28.
The Deacons did qualify for a bowl last year. They finished the season at 6-7 after a loss in the Music City Bowl to the SEC representative, Mississippi State, 23-17.
Read on to see why they will make their second straight bowl appearance in 2012.
Begin Slideshow

»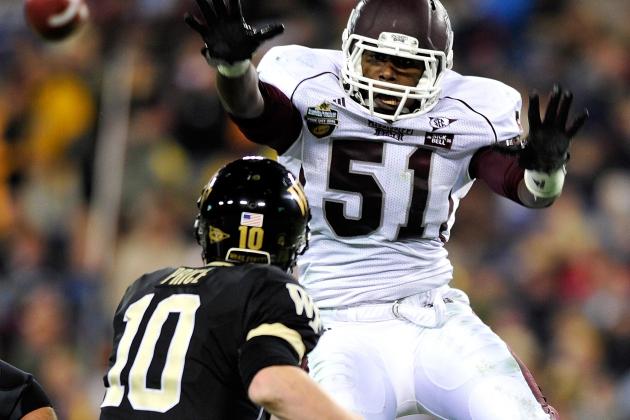 Grant Halverson/Getty Images

Last season their mobile quarterback threw for 3,017 yards, (20 TD, 6 INT). He's a lefty and he can run the option well, rushing for 208 yards when they were running option.
Last year, injuries at the position caused Wake to play more drop back than the option game they prefer. Still, Tanner makes good decisions and his passing accuracy is good enough (60% last year).
There are capable backups after Tanner, but keeping him healthy is a key to success. If he can play every game, Wake may have an All ACC player at quarterback this year.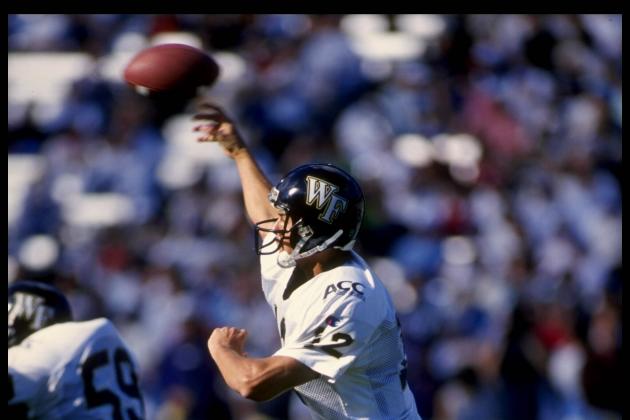 Craig Jones/Getty Images

According to Phil Steele's 2012 College Football Preview (page 122), the Demon Deacons offensive line was the largest in school history last year, averaging 6'5" and 314 pounds.
That line was an experienced group as well. It consisted of an All ACC guard and seniors with an average of two years experience in all the other starting spots.
All of that experience (and girth) has graduated and moved on. Joe Looney, the left guard All-ACC performer was a fourth round draft choice of the San Francisco 49ers. Still, there is something left on the shelf at Wake.
Those graduations have created room for some quality players in backup positions to move forward. The average size of the projected starting linemen in 2012 is 6'4" and 308 pounds.
Expect rapid improvement from this group as the season progresses.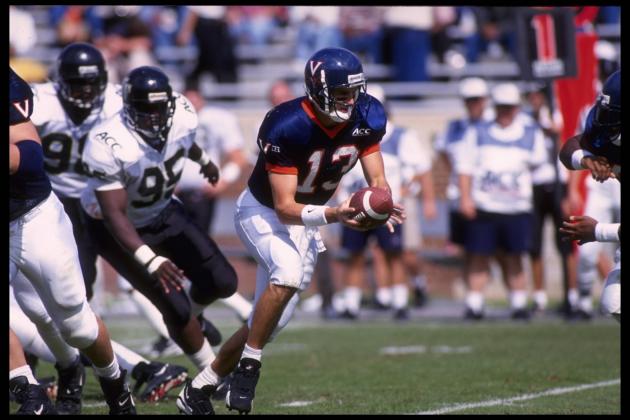 Doug Pensinger/Getty Images

Defensively, Wake Forest averaged giving up 30 more yards and about a point and a half more than they scored per game in '11. Still, they managed a 6-6 regular season record and a bowl appearance.
They lost at Syracuse by 7 in overtime, to Notre Dame by 7, at Clemson by 3 and in the bowl to Mississippi State by 6. Another defensive play or two in a couple of those close losses and the final record is a very respectable 8-5.
Seven defensive starters return in 2012. The defensive line is a bit undersized, but 5'11" 260 pound junior nose guard, Nikita Whitlock is Wake's version of the Tasmanian Devil. In '11 he whirled around, through or over defenders for 64 tackles, 14 for loss and earned second team All-ACC honors.
Five of the six top linebackers return, and this unit should be improved. Also, returning is Merrill Noel, ACC Defensive Rookie of the Year and a Freshman All-American. In 13 starts last season, he had 66 tackles and 21 passes defended.
A troubling stat that must improve is the 11 sacks recorded on opposing quarterbacks last year. That low total also indicates less pressure on passers. That number needs to triple for Wake to become more of a pressure defense in 2012.
The experience gained should help the Deacons this season. Expect Wake Forest to be a little stingier on defense in 2012, which should allow the offense extra scoring opportunities.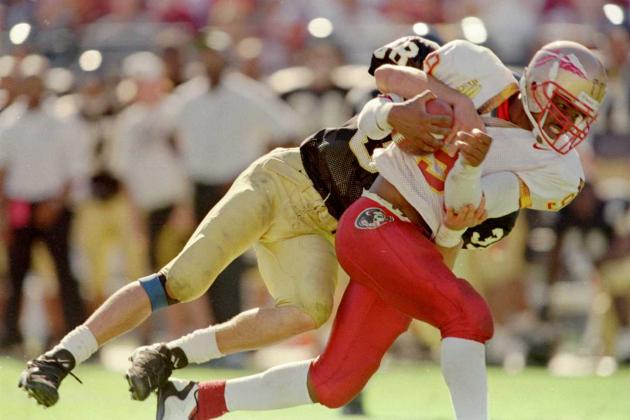 Andy Lyons/Getty Images

The Demon Deacons are a tricky opponent for any team. Just ask Florida State, Notre Dame or Clemson. Any team that comes into a game against them unprepared mentally can be beat.
Liberty, Army, Duke, Maryland and Boston College are all teams Wake Forest is likely to beat in 2012. Their likely losses are at Florida State (can't beat them 5 out of the last 7, can they?), at Clemson, and at Notre Dame.
The games that may go either way are North Carolina, at Virginia, at NC State and Vandy.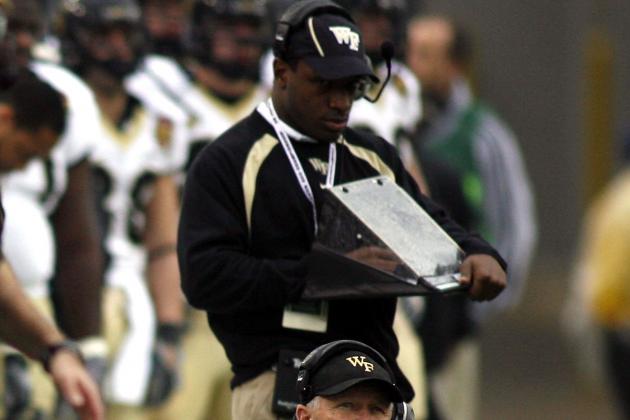 Marc Serota/Getty Images

Grobe has been Wake Forest's Head Coach for the past 12 years. His record there is 68-67. Maybe that doesn't get him 4 million a year in the upper tier of the SEC or Big Ten. But, at the smallest BCS school in the country, that is an impressive job.
According to ESPN, Jim Grobe was offered the Arkansas Job in 2007, but decided he wanted to stay at Wake Forest. Arkansas later hired Bobby Petrino.
There have been other rumors of interest in Grobe by Tennessee and Penn State during their searches of the past few years as well. The Deacon's coach has his name mentioned in about every big name job search. But, Grobe doesn't appear to be going anywhere anytime soon.
This has certainly been a good arrangement for Wake Forest. His ability as a coach and a leader is the primary reason the Deacon's regularly compete with and occasionally beat top teams.
This year, Wake Forest, like every other football team, hopes for a winning season. Thanks in large part to their coach; you have to like their chances of having one.