14 WWE Wrestlers Hall of Fame Bound: From Cena to Khali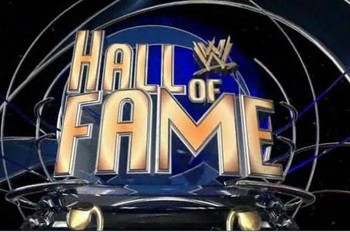 Most of the biggest names in WWE history are in their Hall of Fame. Hogan, Flair, HBK, Austin and Bret Hart read like a who's who of professional wrestling. Each man currently calls the Hall home.
Which current full-time WWE wrestlers are sure-fire entries? Who is building a strong case? Which superstars will be remembered for years to come? The answer isn't always as obvious as it seems.
Keep in mind, some people just might never get in. For various reasons, Savage and Sammartino are currently two examples of that.
A select few, though, are on their way. Just keep in mind it's not always about how much money you make or how many main events you've been a part of. A variety of reasons from longevity to political standing can get your ticket punched to the Hall.
This list leaves off some obvious part-timers like Taker, The Rock, and HHH to focus on the full-time squad. Others, like The Miz, Wade Barrett and Dolph Ziggler, have the potential, but without sustained pushes at the top and a lot of luck, it's hard to tell what side of history they may land on.
These are the 14 current wrestlers who look most likely to become enshrined and rub shoulders with the likes of Ricky Steamboat, Curt Henning, Koko B. Ware and Drew Carey.
1. John Cena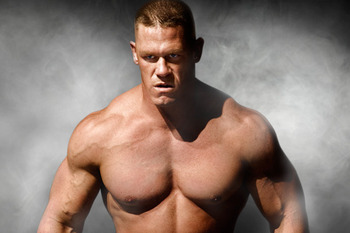 The easy choice.
He's been the face of WWE for years, appearing in more main events and making more money than anyone else in the past decade.
There's no indication that Cena won't be the face of the company for years to come. He has the highest-profile matchups, sells the most merchandise and makes the most media appearances. It does not matter who holds the world title: Cena still takes the main event. Just ask CM Punk!
McMahon loves Cena. He seems to panic when he isn't on TV for a single week. That's why he's always around. Always.
Even when he gets an eight-man Nexus beatdown, an arm injury at the hands of Lesnar or even fired from a storyline perspective multiple times, he'll always be there next week.
While you either love or hate him, make no mistake, Cena has put in enough time and worked hard enough to earn his induction.
As soon as John decides to puts away the jorts and put on some pants, he'll five-knuckle shuffle his way into the Hall.
2. Kane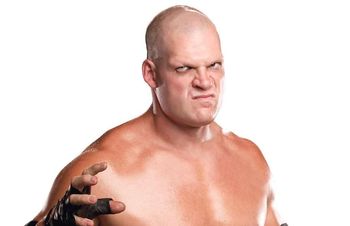 Kane is another slam-dunk choice. One of the last few Attitude stars still wrestling full time, he's been an effective role player filling in anywhere from the midcard to the main events.
While having an epic rivalry with his storyline brother Undertaker, most of Kane's feuds are best left forgotten. Katie Vick, Fake Kane and Embrace the Hate still give me nightmares where I somehow mysteriously wake up in my own vomit.
It is kind of a miracle that Kane has stuck around so long. He unfortunately started out portraying the infamous Isaac Yankem and Fake Diesel. This could have sunk any career. Fortunately, he was talented enough to be re-branded. He has managed to make his current gimmick work wonders.
As soon as he decides it is time to hang up the wig, Kane will take a detour on his way to hell (bad Devil's Favorite Demon Joke) and stop by the Hall of Fame for a chokeslammin' good time.
3. The Big Show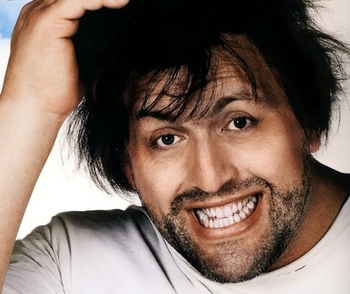 Like Kane, The Big Show hasn't always been at the top of the card, but he is a long-time staple of the WWE, filling in wherever they need him.
Show came in with a hot start at the St. Valentine's Day Massacre in 1999. His time at the top didn't last long, though. He soon cooled down for a few years and seemed to be languishing in midcard feuds stumbling to find his footing.
He got bigger, slower and lazier. He was even demoted to OVW to lose weight. The only time he looked motivated was when Arby's had two-for-one roast beef sandwiches.
Then, along came a guy called Brock Lesnar, who upped his game and shot him back to the top.
Since then, he's been a goofy giant, a comedy role player, but most effectively a monster heel. Show has had big WrestleMania matches from Akebono to Floyd "Money" Mayweather, and starred in the heart rending, eye-gouging spectacle known as Knucklehead.
All of these accomplishments mean McMahon does trust him…even when he says on national television that he hasn't been relevant since 1999.
4. CM Punk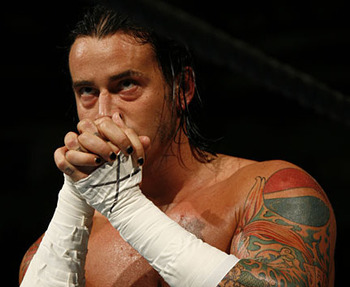 Until fairly recently, CM Punk was on the bubble for a potential WWE Hall of Fame entry.
Then something happened last summer that changed everything. Punk delivered the promo heard around the world.
It seemed Vince never really got behind Punk as a top guy until he dropped his pipe bomb promo. Vince must have anted up and given Punk a pretty sweet deal to stick around when Punk was planning on leaving.
Lucky for the fans, he did stay.
Even though Punk hasn't main-evented a single pay-per-view in his most recent title run (that's a whole other article right there…), he's taken over Randy Orton's spot as the No. 2 babyface in the company.
Unless some other wrestler catches fire out of nowhere like Punk did, it looks like he'll be enjoying this spot for years to come.
5. Rey Mysterio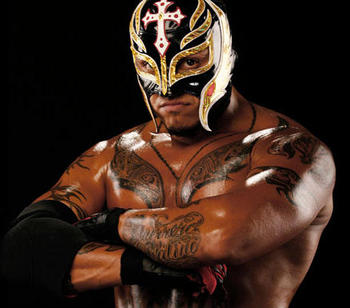 Rey Mysterio has sold a ton merchandise for WWE, been a consistently solid worker for the company and been a hero for a growing Latino market.
The San Diego native is a guy that even non-wrestling fans take to.
In the land of big men, Mysterio stands out as one of the smallest, but his flashy moves and charisma help him win over crowds wherever he appears.
Sadly, Mysterio's title reigns have been largely forgettable. He's also currently serving his second Wellness Policy violation, which has earned him mega-heat from management.
Another knock on Mysterio has always been knee troubles, which have sidelined him a good portion of his career. In the end, it won't matter. He's too good. Whenever Rey does return, he will immediately be recognized as a fan favorite.
Unless Mysterio somehow strikes out on the Wellness Policy, he'll easily get in.
6. Chris Jericho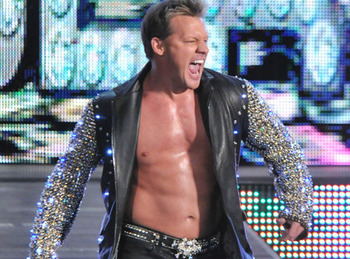 It is hard to call Chris Jericho a full-time wrestler as he seems to appear and disappear at will, but he makes the list due to his recent workload.
Jericho was criminally underused in WCW. He had some memorable moments, but management never seemed to think he had main-event potential.
Luckily, he jumped to WWE in one of the greatest RAW moments of all time, going head-to-head with The Rock on the mic.
After his explosive start, it took WWE a couple years before they got fully behind him. Once he made it to the top, though, he didn't look back.
Jericho has long been a fan favorite with the net crowd and gets over at arenas worldwide with his first-rate mic skills and in-ring work. His flashy jackets also seem to have a following of their own.
He seems to be one of the few wrestlers to find success out of WWE, which means he could walk away at anytime. Let's hope that he still has the passion to stay for awhile.
It's almost certain that Chris Jericho will be remembered as one of the best of his generation by the time he is inducted.
7. Christian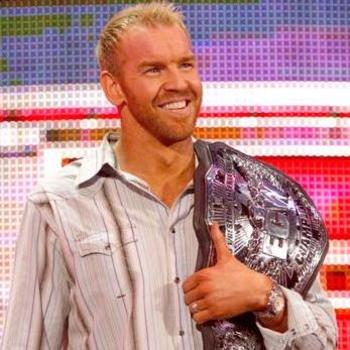 I wouldn't say Christian is a first-round entry, but he has put in so many consistently good years he has to get in eventually.
Christian had a nice career in WWE but felt he wasn't being used to his full potential. Rumors said that McMahon never saw him as a main-eventer.
Christian then jumped ship to TNA and rightfully became one of their top talents.
A couple years later, he came back home to mixed results. For some reason, he was dropped in ECW. Luckily, he was later given a top spot in a lengthy feud with Randy Orton, which helped him to become a world champion.
Christian is the Bert Blyleven of WWE. He has put in a lot of good years, but arguably not many that achieved greatness. But a 14-year tenure on nationally televised wrestling looks good on any Hall of Fame application.
He's currently the Intercontinental champion, and I see him being a solid midcard veteran for as long as he wants before the Hall some day comes calling.
8. Mark Henry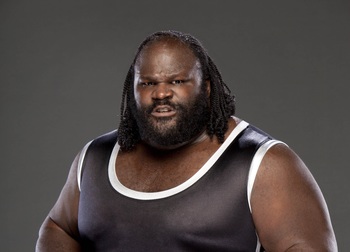 Mark Henry has had a strange, bizarre career (Mae Young's boyfriend, incest angle) filled with many injuries, but he's been a sometimes role player, sometimes main-eventer in WWE for over a decade.
Henry was given a huge 10-year contract to join the WWF based on his immense size and Olympic strength. Instead of being given a top spot, though, his first few years were highlighted by his time in The Nation and his tag work with D-Lo Brown.
Treading in the midcard for seemingly ever, occasionally earning top matches, his career suddenly reached new heights on Smackdown. Henry caught fire as a monster heel and became the World Heavyweight Champion when he pinned Randy Orton clean. He was getting over to new heights, when reports say Vince soured on him after he injured his groin.
Instead of given him time off, they had the Big Show unceremoniously take the title from him at TLC.
Currently out with another injury, he's hinted at retirement on Twitter. This could hurt his chances of going in the Hall, but if he comes back and puts in a couple more effective years, he will be a sure entry.
9. Randy Orton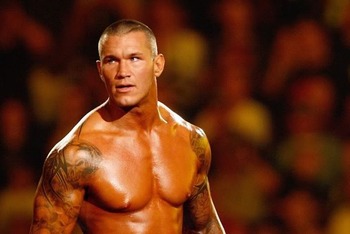 The Viper is not on the best of terms with WWE management these days. But unless your last name is Savage and not Orton, that softy Vince just can't stay mad at you.
Orton has feuded with nearly all the top guys (Taker, Foley, Michaels, Hogan, Cena) since his start in the company. He also became the youngest Heavyweight Champion when he pinned Chris Benoit at SummerSlam 2004. An impressive resume to be sure.
Often playing Robin to Cena's Batman in terms of perceived hierarchy, he is still usually placed near the top of the card. It will be interesting to see how Orton is used when he returns from his current suspension, as it appears Punk and Sheamus have leapfrogged him in management's eyes.
If he gets his act together and doesn't strike out on the wellness policy, he still has a bright future ahead of him and will someday be the headliner of a future Hall class.
10. Sheamus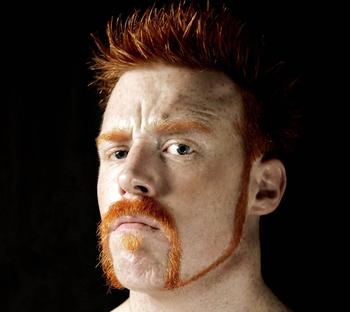 Sheamus' future looks as bright as nearly anyone's on the WWE Roster.
The Celtic Warrior currently holds the World Heavyweight Championship. Winning the gold at WrestleMania, he is being pushed as a nearly unstoppable force.
Sheamus has been groomed as the face of Smackdown for some time, and if Cena's popularity ever wanes a bit, he may even someday get to main-event a pay-per-view.
A joined roster may slide him down the card a little. He will then be competing with Punk and Orton as the No. 2 face. At 34 years old, Sheamus also isn't the youngest guy on the roster.
A positive thing going for Sheamus, though, is his friendship with Triple H, which can only help your standing in the company. Barring any severe injury, it looks like Sheamus will be a top face or heel for quite some time.
11. The Great Khali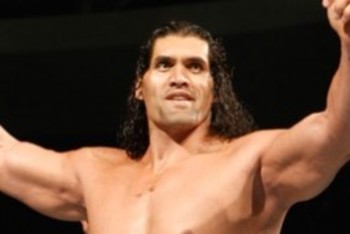 Keep in mind, a wrestler does not always enter the Hall of Fame based on work-rate.
Khali is one of the largest and arguably least talented wrestlers in WWE history. He received a huge push right out of the gate and given clean wins over The Undertaker and World Champion Rey Mysterio.
Somehow, he still didn't get over.
That didn't stop Vince from trying. Khali was given a title reign and top feuds with Cena and Batista. He then became a comedy act. He was highlighted on Smackdown with a kiss-cam segment before he disappeared.
There were rumors that Khali had retired, but he was brought back for the 2011 Royal Rumble. What appeared to be a cameo has turned into a consistent supporting role.
The problem is, now he can barely move. One would think his time in WWE is nearing an end, but Vince seems to have his reasons to keep this guy around.
Khali won't be inducted on his tenure, or quality of matches, but I can see him getting in due to his tremendous popularity in India. Opening up new markets for WWE will be important to their future as a company, and I can see them making a statement with Khali getting his night to shine.
12. Beth Phoenix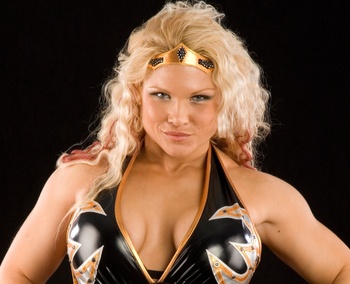 We all know how WWE treats the women's division. It's usually sad or groan-inducing to watch.
At times, it seems it's just one pretty model after another stumbling their way through a match, trying her best to act as a wrestler.
But since 2006, Beth Phoenix has been one of the rare beacons of hope of how women's wrestling should be done.
Beth is arguably the best female worker in WWE. She's been a three-time women's champion, and also had the second longest Divas Championship reign at 204 days (somehow Maryse had a 216-day reign).
No one in the division has been consistently featured as her. Beth shows this as she has quietly been booked on every pay-per-view of the last year except one.
Sadly, with so few women enshrined in the WWE Hall of Fame, I predict WWE will be scrambling to find a few to add in the coming years.
Either way, the Glamazon will deserve to go in, but it would be nice though to see others as talented as her to feud with in the meantime.
13. Daniel Bryan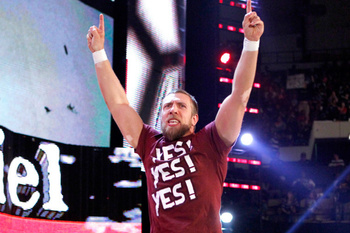 Will Daniel Bryan enter the WWE Hall of Fame? All signs point to Yes! Yes! Yes!
Daniel Bryan has come a long way in a short amount of time. After being fired by WWE the night The Nexus debuted, some assumed his WWE career was over, or that he was TNA bound. Instead, he came back big-time.
While playing a midcard role for a while, Bryan suddenly caught fire. He won Money in the Bank, turned heel and started to craft his persona.
Also going for him is his popular "Yes!" chant has gone viral, his bizarre relationship with AJ and his feud with CM Punk receiving significant airtime.
McMahon seems to begrudgingly push this guy, taking shots at him on TV after he won the US Title and comparing him to a guy that bags groceries. The thing is, he's too good to keep down.
Bryan, 31, will probably never be the face of the company, but nobody in WWE plays their role as effectively and convincingly as he does right now. Expect to see him playing a top heel or face for some time.
If Bryan continues to win over the crowds, McMahon will someday have to let him in the Hall of Fame whether he likes it or not.
14. Hornswoggle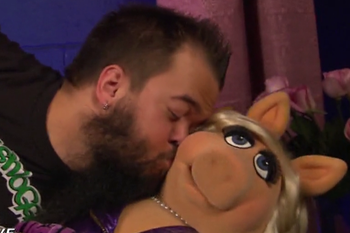 What more can be said about Hornswoggle? Or really, what is there to even say about Hornswoggle?
I hate to type this, but I see the man who portrayed a leprechaun in his debut getting in the WWE Hall of Fame before Randy Savage.
Hornswoggle has been around since 2006, and I don't see him going anywhere, anytime soon. You can just imagine that Vince McMahon breaks down in tears laughing every time he appears on screen. Or even enjoying a good chuckle every time he sees him walking down the hallway.
His ridiculous stories have seen him wrestling a costumed eagle on TV, being declared Vince McMahon's son, biting Vicki's butt and magically gaining the power to talk by Santa Claus. Seriously.
Oh, and he was also the last reigning Cruiserweight champion.
I see many more "hilarious" years of Vince McMahon's special blend of "comedy" from everyone's favorite Little Bastard for quite awhile. Someday, there will also be a special place in the Hall of Fame as their shortest member.
Keep Reading