London Games 2012: 12 Young Athletes to Watch for at Olympics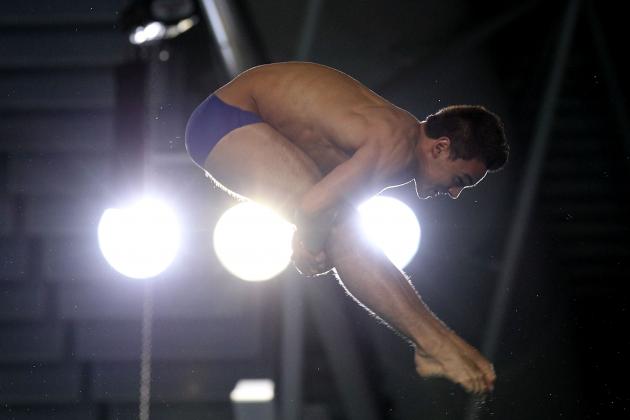 Clive Rose/Getty Images

The 2012 London Olympics is less than a month away and the excitement is starting build. Athletes around the world are in their last phase of qualifications for their nation and are getting closer and closer to their dream. The focus this year is on TeamGB and its youngsters as they hope to win the gold in front of friends, family and fans.
Nine out of 12 of these athletes are women from everywhere from Arabia to Brazil as they hope to steal the spotlight from the men this year. Here are the young athletes looking to become Champions of the World in diving, sprint, swimming, tae kwon do and many more.
Begin Slideshow

»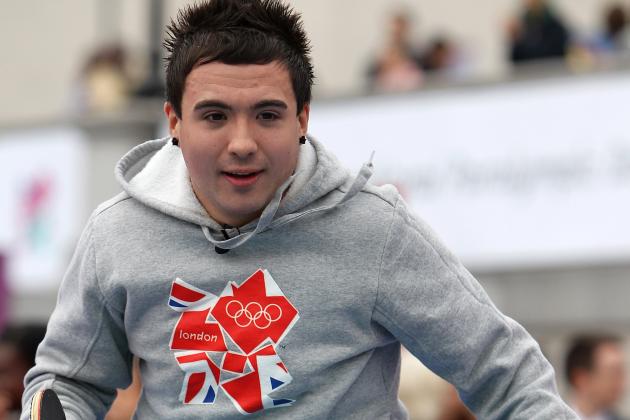 Jan Kruger/Getty Images

Already a gold and silver medal winner, at the age of 24 the boy from East Sussex has become the world's number one table tennis singles player.
Wil Bayley has been playing table tennis since he was seven.
He used table tennis as a distraction while fighting cancer at a young age.
Alongside sports, Bayley has been studying theatre at The Brit School for Performing Arts.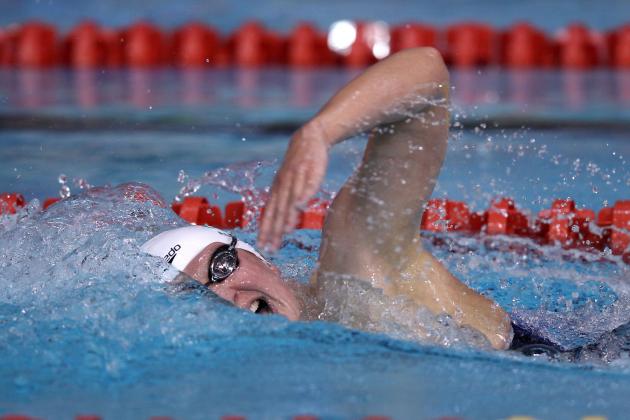 Clive Rose/Getty Images

Records, records, records. Rebecca Adlington is only 23 and has already broken a handful of records for England.
She became the first British Olympian in a century to win two gold medals (400-meter and 800-meter freestyle races) at a single Olympic Games (Beijing, 2008).
She is also the first English female to win the gold for swimming since 1960.
But that wasn't enough, she went on to break the longest standing swimming record for the 800 race by two seconds.
She is considered one of the world's greatest swimmers of all time.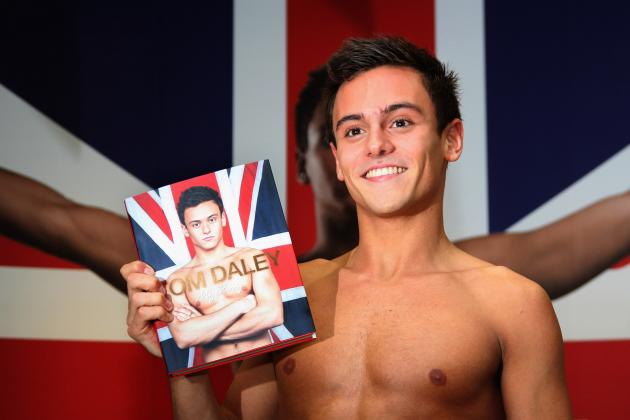 Dan Kitwood/Getty Images

Only 18 and he already has an autobiography! Who is this guy?
Tom Daley is a synchronized diver for the United Kingdom.
In the 2008 Beijing Olympics he had become the youngest member of Team Great Britain and went on to become a finalist of the synchronized and individual 10 meter platform competitions.
Daley is the only person to ever win the BBC Young Sports Personality of the Year award more than once (2007, 2009 and 2010).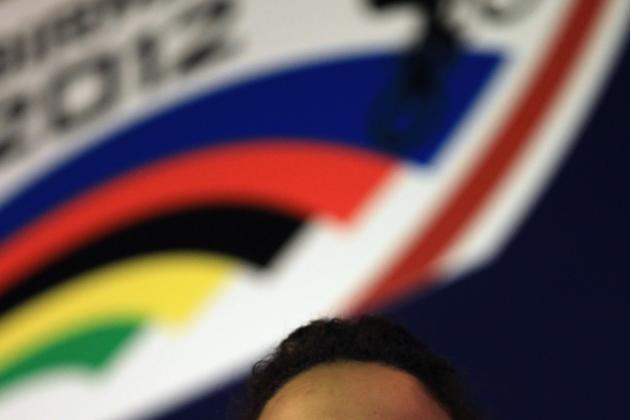 Bryn Lennon/Getty Images

Shanaze Reade is a female BMX racer for TeamGB. She first competed as an Olympian in the Beijing Olympic Games in 2008. She has since won the BMX World Championships three times.
But Reade thought being a BMX racer wasn't enough, she also competes in team sprint. She was a World Champion sprinter in 2007 and 2008 alongside teammate Vicotia Pendleton. She is only 24.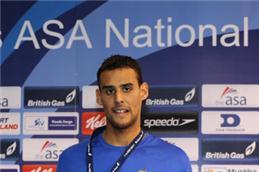 Xavier Mohammed is 21 years old and has already won a gold, silver and bronze medal for swimming at the European Junior Championships (2008) and a silver medal at the World Youth Games (2006).
His dream was to reach the Olympics, and he will be fulfilling his dream as he joins TeamGB in the London 2012 Games.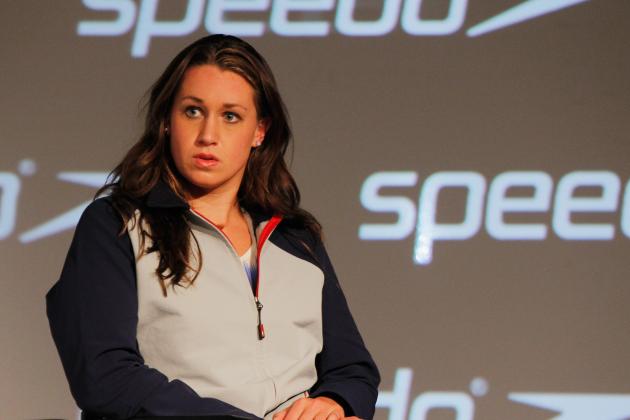 Mike Stobe/Getty Images

Katie Hoff, or the female Michael Phelps as many like to call her, has the habit of breaking and setting world records in the pool.
Hoff also happens to use the same training facilities in Baltimore where Phelps developed his signature moves. Just like Phelps, Hoff will participate in five individual races in London. The 22-year-old doesn't mind the comparisons though as she is friends with Michael Phelps outside the arena.
Although after the Beijing Olympics Hoff had seemingly disappeared from competitions, she was back in full speed at the 2011 World Aquatic Championships where she won a gold medal for the 800-meter freestyle.
Watch out for Hoff as she represents the United States in London in July.
Bryn Lennon/Getty Images

Twenty-five-year-old Marianne Vos has won practically every local, regional and international (road, cross and track) cyclist awards, including a gold in the Beijing Olympics.
The Dutch will have her eye on the prize this time as she's been training for this moment since she started racing at five years old.
Vos is an inspiration to girls all over the world as she is a self-coached cyclist and a student of biomedical science.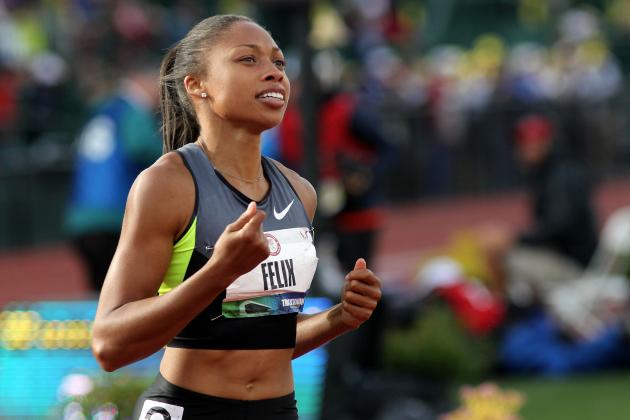 Michael Heiman/Getty Images

At only 18 she won a 200 meter silver in Athens. No wonder Felix became the first American track athlete to turn pro right out of high school.
She's also part of a program called Project Believe that puts athletes through extensive blood and urine analyses that is more advanced and thorough than the World Anti-Doping Agency's guidelines.
Felix is avidly against steroid usage and believes one athlete's mistakes hurt the dreams of young athletes around the world.
Now 26, Felix is ready to win the women's 100 final for the United States.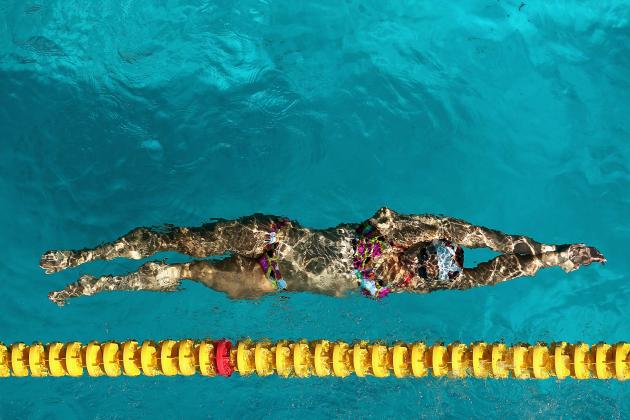 Ezra Shaw/Getty Images

Twenty-three-year-old Aussie Stephanie Rice became a three-time gold medalist at the 2008 Summer Olympics.
A former rivalry will be reignited as Rice will come face to face with American Katie Hoff in London. Stephanie currently holds the world record for women's 400-meter race.
The former swimsuit model has high expectations this summer as she hasn't won a gold since the past Olympics and wants a repeat performance in London 2012.
However the Olympic champion still suffers from a injury on her right shoulder. Despite having surgery the tendon hasn't healed and has cast doubt over her ability to defend her three Olympic golds.
"If this wasn't an Olympic year I would have pulled out of the year," The Australian Daily Telegraph quotes Rice. "It has been the most frustrating journey. Everything I am doing right now is hopefully making my character stronger. I am trying to do everything I can to get on the team."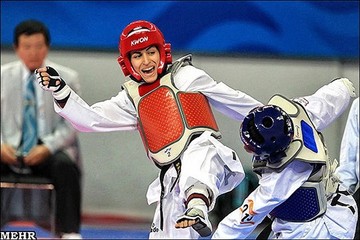 Sara Khoshjamal became a hero for Iranian women after she participated in Beijing Olympics as a tae kwon do athlete.
In the past Iranian athletes including sprinters, soccer players, and gymnasts faced difficult situations as their religious dress code prevented them from participating at major sporting events due to safety and athlete wear regulations.
Yet Sara has been able to represent her nation as she trains and competes wearing a headscarf under a helmet. Thus she became the first Iranian woman to qualify in the Olympics (Beijing, 2008) and will represent Iran again in London.
At the 2012 London Olympics it was decided that practicing Muslim women boxers will be allowed to wear a hijab.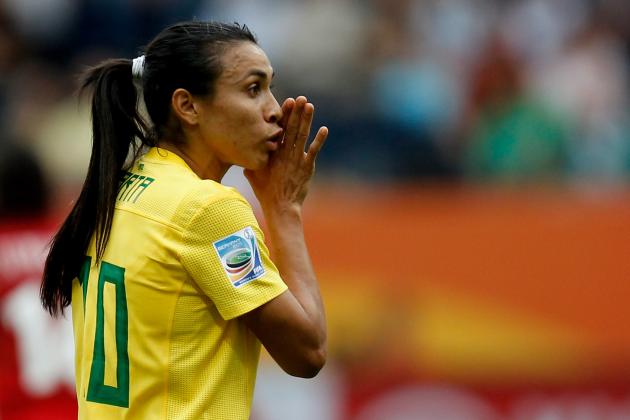 Friedemann Vogel/Getty Images

Marta is a five-time female FIFA World Player of the Year (Ballon d'Or) winner and is considered one of the greatest footballers in the world.
The Brazilian will be representing her nation at the Summer Olympics as they look for revenge against rivals the United States.
Brazil has yet to win a title in women's football. They have only managed to win silver medals in the 2004 and 2008 Summer Olympics. Already 26, Marta will be looking to finally win the gold for her nation.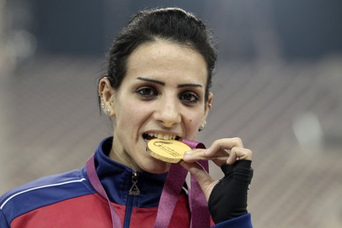 Despite Iraq being in war and her religious beliefs becoming an obstacle, Dana Hussein participated in the 2008 Summer Olympics in Beijing. Specializing in the 100-meter sprint, the Iraqi won the gold medal at the 2011 Pan Arab Games to earn the title of "fastest Arab woman".
The 24-year-old is especially excited for the 2012 London Olympics as the committee is slowly changing their regulations to permit Muslim women to participate without breaking regulations.
In an interview on China Central Television, Dana expressed her excitement for this year.
The London Olympics is very soon, there will be qualifying test a month before the event, and I already clocked 11'42 as required for that qualifying test, and I already got a pass from the federation to participate in London Olympics. If I can enter the second round, that will be a big achievement.