Portugal vs. Spain Start Time: X-Factors with Potential to Shift Momentum Early
June 27, 2012

Martin Rose/Getty Images
Spain may be the reigning champion, but Portugal—complete with Cristiano Ronaldo—has the offense to make life difficult for the Spaniards on Wednesday in the Euro 2012 semifinals.
But it's not just about Ronaldo. Portugal has some X-factors who have the ability of shocking the Spanish side. 
Of course, Spain has a few X-factors of its own, starting with a certain striker from Chelsea who can either be a hero or a flop in any given match. 
Let's take a look at X-factors for each side who could shift momentum early on. Game starts at 2:45 p.m. ET on ESPN and ESPN3.
Fernando Torres, Spain
Fernando Torres is the ultimate X-factor in this match. He has two goals in Euro 2012, but both of them came against arguably the worst team in the tournament, Ireland. His following start against Croatia was disappointing, which forced coach Vicente Del Bosque to play him off the bench against France. Torres, evidenced by his play a couple seasons ago for Liverpool, has the ability to be a game-changer, but he's been spotty this year transitioning to Chelsea. 
Xabi Alonso, Spain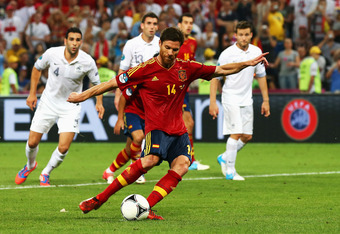 Martin Rose/Getty Images
Xabi Alonso's specialty isn't scoring, but he showed against France that he has the ability to make a difference at the net. He scored both of Spain's goals against the French, and his crosses throughout the match were a sight to behold. He's a top player for Spain at the top of his game, and he could be an unlikely hero at the net for the side on Wednesday. 
Joao Moutinho, Portugal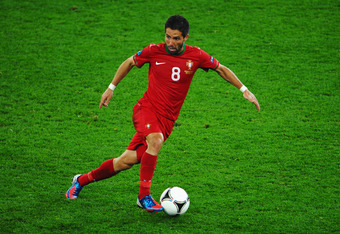 Laurence Griffiths/Getty Images
Joao Moutinho came up big for Portugal against the Czech Republic, swinging a perfect cross to Cristiano Ronaldo for the side's lone goal in the 1-0 victory in the quarterfinals. He also almost scored a goal from 25 yards out in the 64th minute, forcing goalkeeper Petr Cech to make a challenging save.
Hugo Almeida, Portugal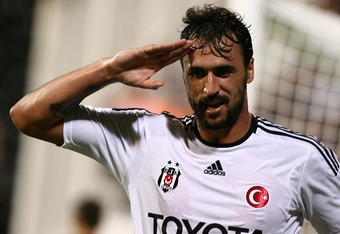 EuroFootball/Getty Images
With centre-forward Helder Postiga suffering a thigh injury against the Czech Republic, Hugo Almeida will be the likely fill-in against Spain. His play will be important against a Spanish side that has given up just one goal in the entire tournament (first match against Italy). With all the talk of Spain playing unexciting football offensively, people are forgetting that the side has been tremendous defensively. Almeida, a powerful left-footed striker, has the ability to do damage.