UFC 148: Anderson Silva's Words Add More Intrigue to Chael Sonnen Super Fight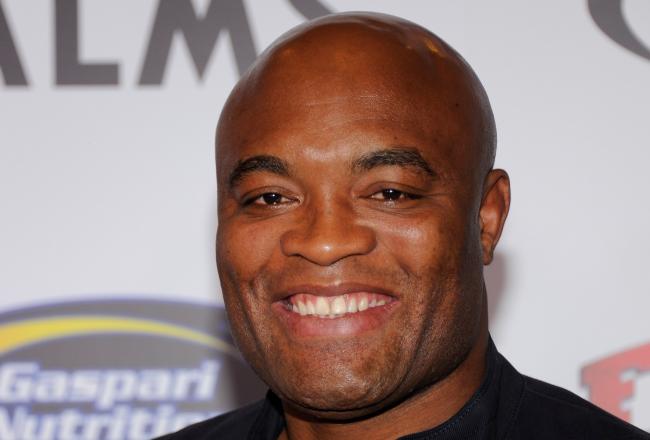 Ethan Miller/Getty Images
With the hype already through the roof for the rematch between legendary middleweight champion Anderson Silva and Chael Sonnen at UFC 148, the usually smooth-talking Silva has lost his cool.
On a recent conference call with the media, Silva launched into an anger-fueled tirade about his opponent and what he planned to do about it. In so many words, Silva has promised an interesting fight.
It is common knowledge now that Sonnen has become quite the trash talker over the last few years, but Silva's angry words are what happens when a fighter allows months of verbal abuse to get to him.
That has been Sonnen's plan all along—get the Spider off his game.
The normally calm Silva lost his cool in a way that had many MMA writers absolutely stunned, courtesy Yahoo! Sports via MMA Weekly:
Right now, I'm focused on what's going to happen in the next few weeks and right now the playtime is over. I'm going to beat Chael's ass like it's never been beat before. The joke is over, there's no more talking, I know he's on the line listening and the game's over. I'm going to beat his ass out of the UFC. He's never going to want to fight again after I'm done with him…What I'm going to do inside the Octagon is something that's going to change the image of the sport. I'm going to beat his ass like he's never been beaten before. I'm going to make sure that every one of his teeth are broken, his arms are broke, his legs are broke, he's not going to be able to walk out of the Octagon by himself. I can guarantee that.
To borrow a catchphrase from professional wrestler Daniel Bryan, Yes! Yes! Yes!
While any real MMA fan was already 100 percent behind this rematch, the talk from Silva has cemented this as one of the biggest fights in the company's history. Not only is he the longest reigning champion and current holder of the longest winning streak in the UFC, Silva has been one of the most polarizing stars of the sport in the last 10 years.
Adding in the new element of the serious trash talking proves the Spider is ready to make his mark on the sport of MMA all over again.
For as good as we all thought Sonnen's trash talking was coming into this battle, Silva attacked his opponent all guns blasting, and it's fantastic.
The best part of all the banter is that it all feels genuine and that Silva and Sonnen really hate each other. Last time I checked, that's how fighting was supposed to be.
All of the verbal exchanges between these two elite fighters will lead to one of the most anticipated weigh-ins in UFC history, possibly resulting in some pre-fight confrontations.
When Sonnen finally does meet Silva in the middle of that Octagon, this will be a war.
Check back for more on Mixed Martial Arts as it comes, and don't miss Bleacher Report's UFC page or listen to Ring Rust Radio for all of the hot topics.
This article is
What is the duplicate article?
Why is this article offensive?
Where is this article plagiarized from?
Why is this article poorly edited?