Golden State Warriors: 6 Reasons the Dubs Should Have Kept Monta Ellis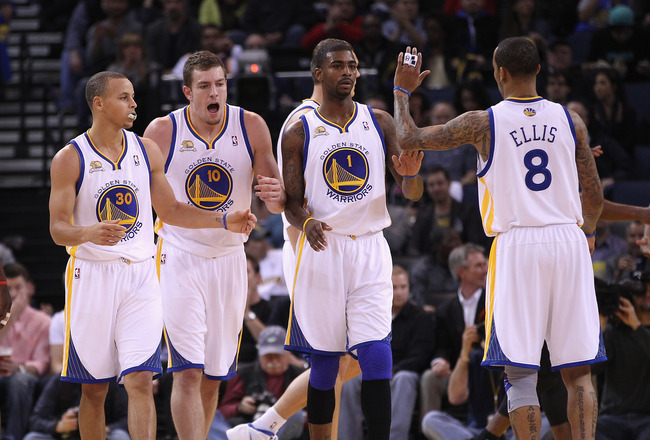 Ezra Shaw/Getty Images
When the Golden State Warriors traded Monta Ellis to Milwaukee in March, I had a bad feeling that the trade-off wouldn't look exactly as planned for the Dubs.
Maybe it should have been a hint when the Bucks happily sent off Andrew Bogut and Stephen Jackson in exchange for the 26-year-old shooting guard.
Here are six reasons Golden State should have hung onto Ellis rather than sending him to the Midwest.
Monta Ellis Was the Best Player the Warriors Had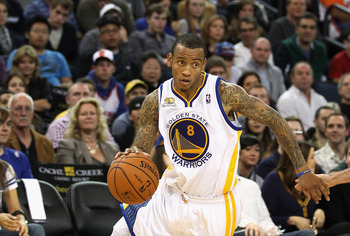 Ezra Shaw/Getty Images
In the month leading up to the trade, Ellis was averaging 18.1 points, 7.3 rebounds and 3.3 steals per game. In other words, he wasn't exactly a weak spot in the offense.
The Warriors took a major chance, and they got the raw end of the deal as they shipped their best player to Milwaukee.
Andrew Bogut Is Too Big of a Question Mark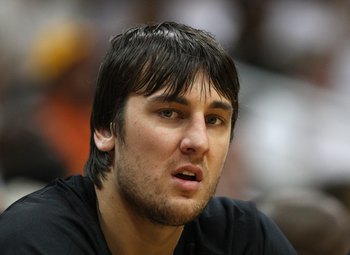 Mike Zarrilli/Getty Images
Don't get me wrong—if Andrew Bogut returns to 100 percent playing form and can deliver the numbers fans are used to, he'll be a great asset to Golden State.
However, he's too much of a question mark.
Bogut seems to constantly fight with the injury bug, and the Dubs trading Ellis for an injured center just doesn't make any sense.
The Warriors Could Have Drafted a Center in 2012 NBA Draft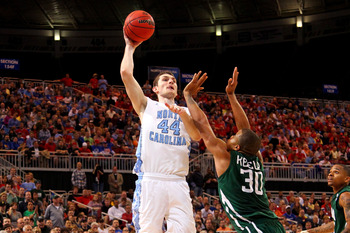 Dilip Vishwanat/Getty Images
The Warriors traded Ellis away to bring in a (potentially) talented center to bolster their post game.
Now, Golden State will most likely end up drafting forward Michael Kidd-Gilchrist at No. 7.
While he's certainly nothing to scoff at, his numbers aren't much different than those of current starter Dorrell Wright.
The Warriors should have kept Ellis, trusted in Wright to get the job done at the SF position, and drafted forward/center Tyler Zeller.
Zeller is a dynamic post player, and the move would have eliminated the seemingly pressing need for Bogut.
A Shooting Guard Is More Valuable to the Dubs Than a Center
Ezra Shaw/Getty Images
Scoring wins ball games.
If an NBA team wants to be relevant, it must hold an explosive guard that can stretch the floor and create open shots.
I'm not sure what Golden State expected to happen, but Ellis was its one player capable of such versatility on the floor.
Sacrificing Ellis for the sake of bringing in a center, even if Bogut had been healthy, was a sacrifice most teams wouldn't make.
The Warriors are regretting it now.
Klay Thompson Isn't Getting the Job Done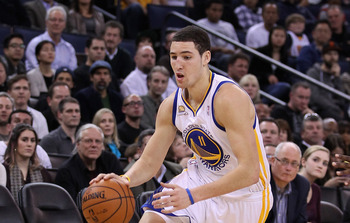 Ezra Shaw/Getty Images
After trading Ellis, the Warriors brought up Klay Thompson to fill the starting SG spot on the depth chart.
Last season, Thompson averaged 12.5 points, 2.4 rebounds and only two assists per game.
Is he terrible? No.
But he's not Monta Ellis.
He's Monta Ellis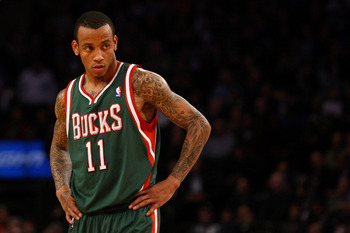 Chris Chambers/Getty Images
Golden State should have never traded Monta Ellis. Period.
At only 26 years old, Ellis is putting up great numbers, averaging 20.4 points, 6.0 assists and 3.4 rebounds per game.
The midseason trade didn't throw off Ellis' game, and the guard's showing no signs of slowing down.
Following the transaction between Milwaukee and GS, Ellis even played four games in which he scored at least 30 points.
What were you thinking, Warriors?
Keep Reading

Golden State Warriors: Like this team?