Predicting the Pittsburgh Steelers' Future Hall of Famers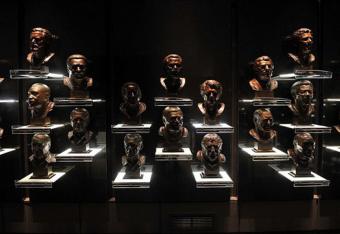 Which current Steelers will be joining these fellows someday? (Photo: Rant Sports/Kirby Lee, US Presswire)

Since 2004, the Pittsburgh Steelers have been one of the best teams in the NFL thanks to their constantly strong roster of talent on both offense and defense. They've been to three Super Bowls in that time, winning two, and have morphed from a team that was thought highly of for just their running game and defense to a well-balanced terror constantly in playoff contention.
With success such as this, it's not hard to imagine that a few of these Steelers will find their way into the Pro Football Hall of Fame. Here are three that are surely locks to be wearing that coveted gold jacket at some point in the future.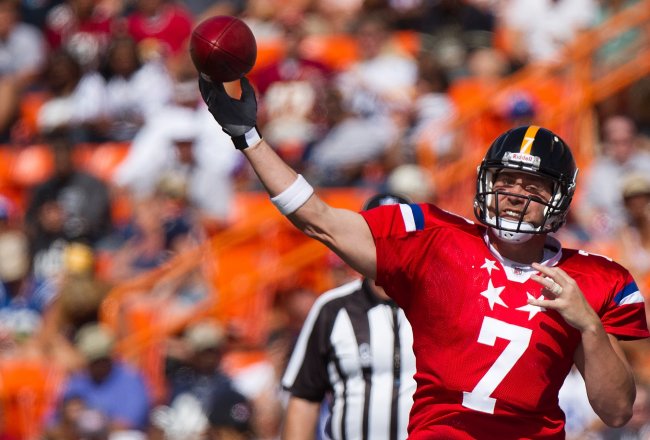 Roethlisberger is a two-time Pro Bowler with three Super Bowl appearances to his name so far.
Kent Nishimura/Getty Images
If there's one thing certain from looking at the list of every player inducted into the Pro Football Hall of Fame, it's that great quarterbacks have little trouble getting voted in. Considering that current Steelers quarterback Ben Roethlisberger is both a legitimately great quarterback and has led his team to three Super Bowl appearances (with two victories) almost cements him as an eventual Hall of Famer.
In his time with the Steelers so far, the team has an 80-33 win-loss record (10-4 in the playoffs), he's thrown for 26,479 total yards (with two seasons with over 4,000 passing yards), has completed 63.1 percent of his passes and has a quarterback rating of 92.1.
Pro Football Reference says that Roethlisberger has had a comparable career to quarterbacks like John Elway, Warren Moon and Jim Kelly—all of whom are present Hall of Famers. Though Roethlisberger is not on the path to be a first-ballot entrant (that honor should come with another Super Bowl victory, however), there's little doubt that what he's done for the Steelers will one day result in a bust of Big Ben in Canton.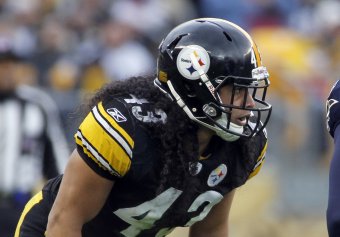 Troy Polamalu has redefined the safety position, which certainly will earn him a spot in the Hall.
Justin K. Aller/Getty Images
Just eight safeties have been inducted into the Pro Football Hall of Fame, the most recent being Dallas Cowboys combination cornerback/safety Mel Renfro in 1996. But there have been few—if any—safeties who have played the position as well as Troy Polamalu, and a Hall of Fame induction is almost certainly in his future.
In 123 games, Polamalu has notched 460 tackles, nine sacks, 29 interceptions (with two touchdowns), eight forced fumbles and five recoveries (two for a score) and has defended 93 passes. He's a seven-time Pro Bowler, a four-time All-Pro and was the NFL's 2010 Defensive Player of the Year.
Polamalu's strength has been his speed and unpredictability, which has forced offenses to approach him far differently than most other safeties in the league. He's changed the identity of the position, and the game is different—and better—for him having played it. That's practically the definition of a Hall of Famer; Polamalu will get in on his first ballot.
LB James Harrison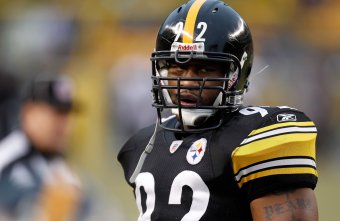 Can James Harrison go from an undrafted linebacker to Hall of Famer?
Gregory Shamus/Getty Images
Linebackers are well-represented in the Pro Football Hall of Fame, and now that the game is more pass-heavy than it's been in a while, those charged with rushing the passer are going to get more attention from Hall voters.
In his 10 years in the NFL, Harrison has been one of the most feared, most productive 3-4 linebackers on the field. Harrison has only been a full-time starter since the 2007 season, amassing the majority of his 402 tackles, 58 sacks, five interceptions and 27 forced fumbles during that time.
Harrison went from an undrafted free agent to become a four-time Pro Bowler and two-time All Pro and won the 2008 Defensive Player of the Year award. The trademark fierceness of the Steelers defense is due in part to his contributions—a feat the Hall voters aren't likely to overlook.
So what do you think? Are these three Steelers future Hall of Fame material? Did I leave anyone out? Let me know in the comments below.
This article is
What is the duplicate article?
Why is this article offensive?
Where is this article plagiarized from?
Why is this article poorly edited?