Boston Red Sox: 5 'Toxic' Elements in Clubhouse Needing to Be Purged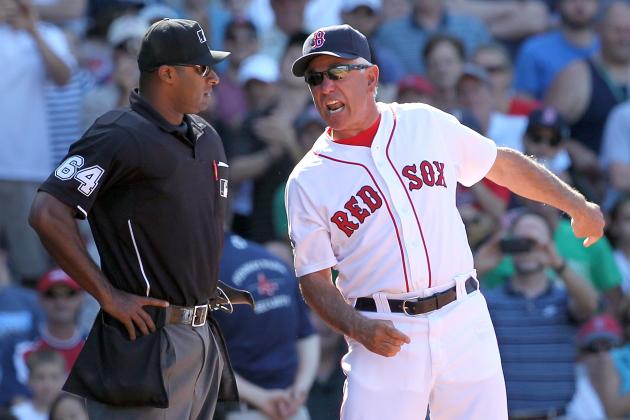 Jim Rogash/Getty Images
As the manager, Bobby Valentine will play a large part in improving the Red Sox clubhouse culture.
After ESPN's Buster Olney reported last week that the environment in the Boston Red Sox clubhouse was "toxic," the players quickly fired back to shoot down the report.
While Olney's word choice may have exaggerated the problem a bit, he brought to the limelight a problem that existed well before this season even began: the Sox clubhouse appears to be slightly (but not irrevocably) broken.
While some of this trouble is merely a byproduct of an organization-wide malaise that can only come about with sustained periods of success, other elements of this issue can—and must—be contained in order for the Sox to build a successful organization going forward.
The team has already started to move in a positive direction by trading disgruntled third baseman Kevin Youkilis.
While Youk will always be beloved in Boston for his role in two World Series titles and many individual accomplishments, the time had come for him to go. Will Middlebrooks had taken his job, and Youkilis was none too pleased.
His public griping and clashes with manager Bobby Valentine created the kind of tense atmosphere this team had tried to get away from in recent years, and it was only a matter of time before Youkilis' anger began to impact the attitude of other players.
As the Sox look to rally themselves and continue their recent run of success, here are five elements they should try to eliminate from their clubhouse:
Begin Slideshow

»
Winslow Townson/Getty Images

Since last season's 7-20 finish, a level of pessimism has surrounded this team that had not been seen since prior to the 2004 World Series. Instead of expecting things to go right, fan expectations began to hover back to the doom and gloom of the previous 80-plus years.
The team on the field began to take on this look as well, and it seemed right to wonder if their sullen demeanor was fueling a self-fulfilling prophecy.
The cure for this losing attitude? Winning games.
Interleague play has been a godsend for the Sox, who have won nine of their last 11 games and now find themselves right back in the thick of the AL East race.
While players like Cody Ross deserve credit for buoying the Sox with their positivity and play on the field, nothing cures an ill clubhouse quite like wins.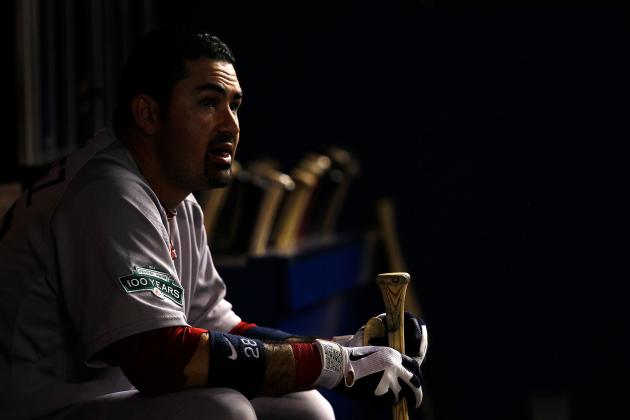 Sarah Glenn/Getty Images

This is a category primarily headlined by Kevin Youkilis, who has been sent packing. However, the Sox have seemingly always had this problem, as many of Theo Epstein's veteran acquisitions have failed to live up to their billing.
The Sox have often held onto these players due to their distaste for paying them to play for other teams, which is certainly reasonable. However, sometimes, these players become so useless that it makes more sense to just let them go and accept the sunk cost.
On the current roster, the biggest discrepancy between performance and salary lies with Adrian Gonzalez. While it would be foolish—and likely impossible—for the Sox to move him, Gonzalez needs to start producing.
His strong game on Sunday (2-for-3 with a home run) could be just the spark he needs to turn things around.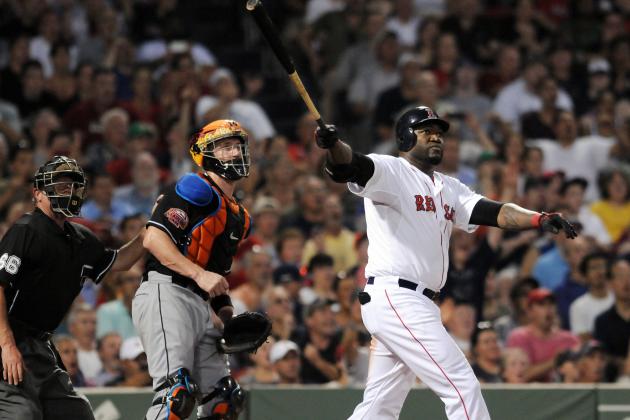 Darren McCollester/Getty Images

In his reaction to Olney's article, David Ortiz stated that he was tired of all the "drama" surrounding this team.
He made a fair point, certainly. However, his assessment that the media was largely responsible for this drama was not quite telling the whole story.
As the Boston Herald's Steve Buckley pointed out, Ortiz himself is largely responsible for a lot of these frenzy-creating moments. From his famed RBI outburst last season to his rant about leadership this year, Ortiz seemingly thrusts himself into the heart of many of the "dramas" surrounding the Sox.
The best way to get rid of all the noise? Just shut up and play. Let people say what they want. As long as Ortiz (and others) continue to put up solid numbers, all of the other nonsense will simply fade into the background.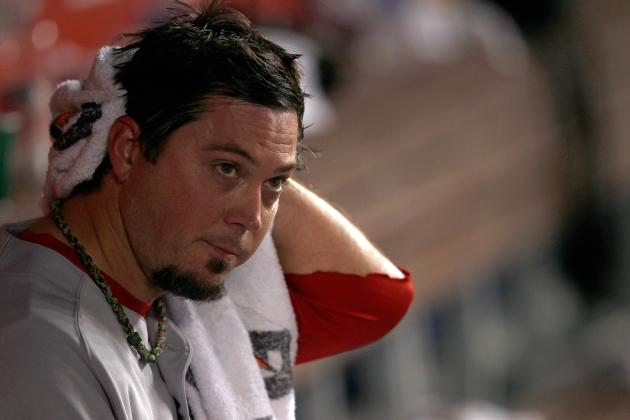 Sarah Glenn/Getty Images

This has traditionally been an area where the Sox have excelled, or at the very least, have been able to suppress these types of personalities. However, they've started to show some cracks this year with the biggest example of this problem being of course the Josh Beckett golf outing.
While there have not been many incidents beyond that one, even small things like players griping to reporters about their role (as Kevin Youkilis and Daniel Bard have done) can create cracks in a team and bring unnecessary attention to the clubhouse.
It will be Valentine's job to make sure to squash many of these problems before they become public. He must remind players that they need to handle these types of issues internally, rather than shining an even brighter spotlight on the team's off-field issues.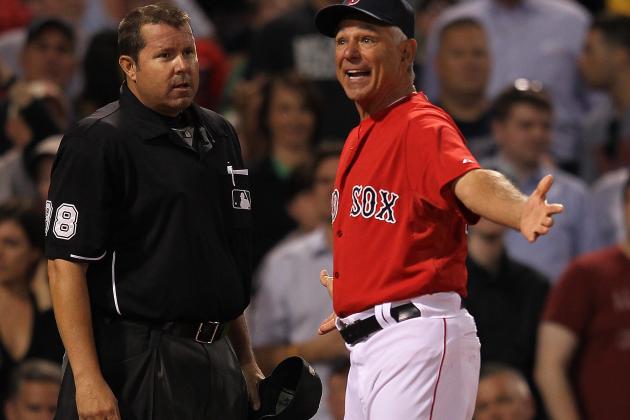 Jim Rogash/Getty Images

The biggest culprit in this regard was actually Valentine, who, after a home sweep at the hands of the Nationals, complained that the umpires were largely to blame for the team's offensive struggles in the series. While he may have had a point (the umpires were very inconsistent in that series), that does not really matter.
What matters instead is that it makes the entire team, regardless of who actually gives the quote, seem like a bunch of complainers and malcontents more interested in explaining away their troubles than simply doing better the next time.
With a fanbase short on patience, the Sox can ill-afford to continue this pattern of complaining. As the leader of the team, and in many ways their public face, Valentine should know this better than anyone.
A public commitment to hard work and constant improvement will not only beget better results on the field, but also the type of vocal fan support that has been largely missing all season.