XWA Wrestling Recap June 2012: Deception Lord Beaverbrook Rink, Saint John NB
June 25, 2012

It was Saturday night, and we were welcomed back to ringside once again for another evening of fast-paced, hard-hitting, in-your-face wrestling. The event was hosted at the Lord Beaverbrook Rink in the seaside city of Saint John New Brunswick.
There was an eerie calm entering the night's clash between the various talents in the locker room. A sense of seriousness was in the air. The wrestlers appeared to be very focused and very ready for battle. No one on the card was taking their match lightly. It was time to head into XWA's June offering, Deception.
Top Rope Turmoil was a huge success back in May, highlighted by a title change in the form of the XWA Heavyweight Championship. Dazzling Dick Durning was defeated by the terror of the Middle East, Shaheer Rasool. This is Rasool's first reign holding the belt, and the Sheik couldn't have looked prouder.
Not only did Rasool become the new man at the top of the food chain, but in terms of wins and losses (if memory serves), he still remains unbeaten here in the XWA. While some of the talent are focused on how to get their hands on gold (in the form of the XWA Heavyweight Championship), others are questioning whether anyone is ever going to find a way to beat Shaheer Rasool.
We also saw the Cuban missile Julius Fantana win the Top Rope Turmoil match. And what you ask was the reward for winning this epic encounter? A guaranteed slot in the main event at Quest For Gold which will be held in September.
His opponent will be either Shaheer Rasool, or whoever is the XWA Heavyweight Champion at the time. Regardless, Fantana punched his ticket for a spot in the main event in typical high-flying fashion, and that's a good day in his world.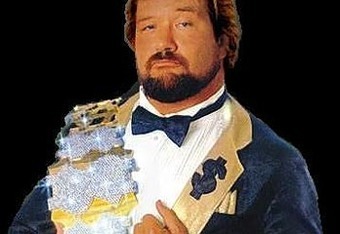 Not only did Top Rope Turmoil offer us great matches from top to bottom, but a huge announcement was made that shook the very foundation of the company. The Million Dollar Man, Ted DiBiase, former WWE and WCW standout and perennial Million Dollar Champion, will be coming to the XWA in July.
DiBiase, who was previously inducted into the WWE Hall Of Fame back in 2010 by sons Ted Jr. and Brett, will be on hand at the Lord Beaverbrook Rink in Saint John on July 6th, and then at the York Arena on July 7th in Fredericton. This is a MAJOR coup for the organization.
Many of you will recall DiBiase as having been the brains behind the Million Dollar Belt and for having "bought" the WWF Championship belt from Andre The Giant back in 1988. He is a three time WWF World Tag Team Champion as one half of Money Inc (with partner Irwin R Schyster).
Need I say more? Bringing in DiBiase is a great way to get the fans pumped up here in the XWA and may set the tone for the summer of 2012.
So without further ado, let's take a look at how things unfolded at Deception. [What follows is a recap of the June 1st XWA event, "Deception."]
Championship role call
XWA Heavyweight Champion
Shaheer Rasool (managed by The Sheik)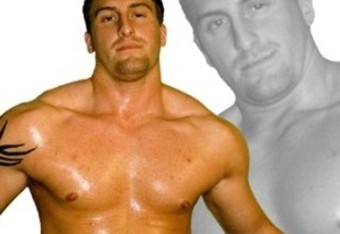 XWA Tag Team Champions
Brute Force [managed by Lance London]
XWA Elite Division Champion
Jonny Versace
Segment one—A recap of last month's event
A video recap was played highlighting the action from Top Rope Turmoil. Once the video finished, it was time to finally kick things off proper. The crowd was welcomed to Deception.
Match 1—Ryan Heath vs Chip Chambers
Mere months ago we had grown accustomed to seeing Ryan Heath teetering on the brink of insanity. But after a huge blow to the head back in April, the old Heath has returned. His opponent, Chip Chambers, was on the unfortunate end of uncovering that realization.
Chambers, having been accompanied to the ring by Dale Dangles and Josh Kotsabasakis, was much the equal to Heath in the early-going, as we saw both competitors trading snapmares and headlocks and a variety of holds generally designed to wear down your opponent.
Heath wore the look of a caged animal, while Chambers focused on playing a more methodical game of hit and run.
Where there's smoke there's fire, and in this case, where there is a member of the FRAT in the ring, there are members of the FRAT outside the ring always threatening to interfere. At one point the wily veteran Heath was able to sling one FRAT member into the outside post while decimating the other with a flying axe handle to the back of the neck.
About midway through the match, Chambers attempted to turn up the tempo by focusing heavily on his speed and athleticism. Heath ultimately found himself dazed and seated on the mat. Chambers took this opportunity to all but kick Heath's head off his shoulders when he bounced off of the ropes and nailed him with a drop kick to the face. Heath toppled over in a heap.
Heath would eventually make his comeback shortly thereafter. Using his remaining strength, he would lift Chambers up onto his shoulders then up into a military press (where he seemed to hold Chambers forever).  Heath then slammed Chambers down to the mat.
Heath followed that up with another impressive show of power when he lifted Chambers up into the air for a suplex, held him there for what seemed like forever and then fell to the mat, delivering the impact of the move to Chambers.
Chambers would seek to find a way to avoid the inevitable with a short burst of offense.
After raking the eyes of Heath, Chambers impressed the crowd with a Rough Ryder that took Heath off of the mat and off of his feet for one of the few times during the encounter. The comeback would end, however, when Chambers missed with a Swanton, clearly injuring himself in the process.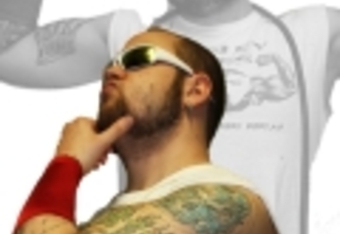 Heath smelled blood and delivered a belly to back to soften Chambers up. Heath then maneuvered Chambers into the Ryan Tamer for the submission victory. In typical FRAT fashion, the other members of the group hit the ring once the match had finished and left Heath in a pile of hurt.
Segment two – KI Real Video
KI Real helped us continue to evolve our linguistic skills via another taped promo.
Segment three – Striker vs Pipes discussion
Next up we saw John Striker and Wesley Pipes having a disagreement in the ring.
Wesley Pipes clearly was not interested in going one-on-one with Striker and used every excuse to avoid this confrontation. Pipes even went to the trouble of preparing a highlight video of Strikers various highs and lows in the XWA.
This segment ended with Pipes first heading to the back with a smug look on his face followed by an angry Striker rushing to the back with more than bad intentions on his mind.
Segment four – Kotsabasakis vs Pledge Video
At this point, we went to the screen where Josh Kotsabasakis was berating The Pledge based on his performance from last month.
Kotsabasakis was driving home his disdain of The Pledge because he allowed Durning to toss Kotsabasakis out of the ring in the Top Rope Turmoil battle. Kotsabasakis informed The Pledge that he had a surprise match with someone right now.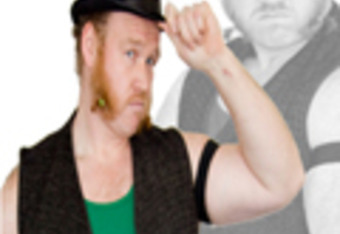 Match 2 – The Pledge vs Barstool Bailey
Had you blinked, you may have missed this one, as it was over before it started.
The Pledge went to his limited bag of tricks with an opening slap to the face of Barstool Bailey. After that, for The Pledge at least, the match went downhill from there. Bailey would proceed to pull The Pledge's t-shirt over his head leaving him in a vulnerable position.
Bailey wasted no time in administering the Hangover, and followed it up with a cocky one-footed pin for the three count.
Segment five– Barstool Video
After Barstool polished off The Pledge, he took the opportunity to let the crowd know that he was not afraid of anyone. The screen flickered a bit, and there was Nightmare standing behind him. The screen flickered again and he Nightmare was gone. I sense Nightmare has his eyes on Bailey. It's time to buy a night light…
Match 3 – Jonny Versace vs James Steele
After a long and grueling feud between James Steele and Wesley Pipes culminated in a Last Man Standing Match at Strapped (which James Steele won in convincing fashion), it was time to switch gears.
This month we were going to see Steele shift his focus to the current XWA Elite Champion, Jonny Versace.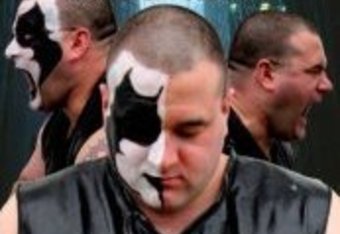 While Versace typically focuses on pure strength and athleticism as he wrestles, he instead showed himself to be more of a technician on this evening.
Not only did Versace execute textbook power slams and suplexes in fine form, but he spent a significant part of the time working on Steele with a chinlock, front facelock as well as a solid armbar (the latter visibly damaging the appendage).
Steele was no pushover, however, as he demonstrated the tenacity and persistence we've come to expect from the working class hero.
His solid elbow off the ropes dropped Versace to the mat and left Versace reeling. Steele was quick to draw strength from the fans throughout. This almost seemed to allow him to absorb more punishment than usual from Versace.
Versace brought an end to the contest with his patented brainbuster.
In a show of resilience by Steele, he found enough left in the tank to kick out of this finisher. But when Versace applied his upper body strength, grabbed a large handful of tights and rolled Steele up with a schoolboy, Steele was unable to counter the blatant cheating (to the fans, but not the official). Steele was clearly unhappy and let the ref know it. But to no avail.
Intermission
Match 4 – Nightmare vs Zane Valentine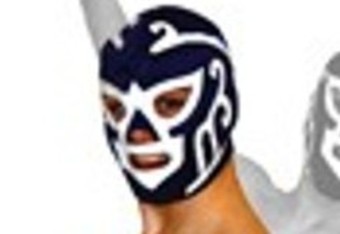 The fourth match of the evening saw Nightmare taking on Zane Valentine.
Valentine had been noticeably absent from the XWA over recent months. Some speculated that perhaps a wellness infraction may have dealt the muscular grappler a temporary vacation from the ring. If you will recall, there had been recent pressure from president Nelson Hum for Valentine to provide a urine sample for analysis.
There was no formal announcement of the results which gives reason to ponder the outcome. Please note, any suggestions that a suspension was handed out is purely speculation. Nothing has been confirmed to date.
As one would expect, this match was contested less with technical holds and was more focused on pure strength and domination. Both Valentine and Nightmare have based their careers on offense, and this match would be no different.
Right from the first bell, the two went straight to a test of strength which saw Nightmare overpower the youngster once and then a second time. Valentine was clearly somewhat distraught and likely not used to being on the receiving end of such physical dominance. Nightmare kept the pressure on and continued to overpower Valentine.
In Vader-like fashion, Nightmare landed a standing moonsault for a count of two. The action moved outside at one point where Valentine exerted some quickness and speed.
This seemed to get him back on more even-footing as Nightmare seemed unable to match the agility move for move. Valentine measured Nightmare and landed some heavy offense in the form of stiff forearms.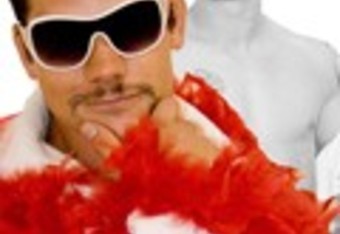 Once the action moved back into the ring, Nightmare kept the pressure on. Valentine, however, was not about to go down without a fight.
Valentine landed a flurry of offense and appeared to be grappling with Nightmare in an attempt to land a power move of some sort. This was short lived, however, as Nightmare quickly broke free.
A barrage of offense was dealt by both wrestlers, and you could sense the end was close. Nightmare avoided a scorpion deathdrop and reversed Valentine into a three count.
Match 5 – Julius Fantana vs Wesley Pipes
In our second to last contest of the evening, it was the self-proclaimed "God of Wrestling," Wesley Pipes going one-on-one against fan favourite and Cuban wrestling star Julius Fantana.
To recap the last few months, Pipes had recently been on the run from James Steele for months, and for the most part, he had been effective in eluding Steele.
But at Strapped he was forced to go one-on-one in a Last Man Standing match, which saw him lose in spectacular fashion. Among fans and peers alike, this was being referred to as a clear match of the year candidate.
So the questions on a lot of people's minds tonight were whether Pipes had recovered from the beatdown he received at Strapped, or whether Julius Fantana would get into the win column tonight by taking advantage of a bruised and battered opponent, who was still reeling from his encounter with James Steele?
Fantana once again showed the fans that he is without question one of the most talented and athletic performers in this sport today by landing various offensive moves on the end of cartwheels and backflips.
While clearly being affected by the onslaught, Wesley Pipes (for the most part) was able to stay on his feet and avoid any near pinfalls or submission.
Before long, Pipes reversed his fortunes and took control of the match. His stiff European uppercuts rang out through the Lord Beaverbrook Rink. Fantana would attempt to turn the tide back in his favour, but Pipes was always quick to cut short the comeback.
In a particular display of viciousness, while Fantana lay face first against the bottom turnbuckle, Pipes ran to the opposite corner across the ring and sprinted towards Fantana, delivering a huge knee to the back of the head. Fantana's lifeless body sank to the mat, and the fans clearly looked concerned for his well-being.
Pipes continued dominating the match, and any Fantana comeback attempt was cut short before it could ever really pick up any traction. Pipes would take the opportunity to verbally taunt Fantana, as he seemed confident he was on his way to a convincing victory. And that's when…
Before he could set up Fantana and finish him off (or Fantana could make a comeback), John Striker came darting through the curtain, into the ring. Striker delivered a thundering spinebuster to Pipes which left him reeling on the mat.
Striker picked him up back to his feet and continued nailing Pipes with offense. They both eventually spilled back to the outside.
Meanwhile, back in the ring (before Fantana could collect his thoughts and before the referees could restore order), Shaheer Rasool jumped Fantana from behind. Rasool attacked Fantana, who in his weakened condition could provide little in opposition.
Eventually the ring was cleared and order was restored. In what must have been a frustrating moment for Fantana, the end result was Pipes being awarded the victory via DQ.
Match 6 – Dick Durning vs Josh Kotsabasakis
The buzz had been building throughout the event as we witnessed one solid match after the other. It was finally time for the main event of the evening which saw Dazzling Dick Durning taking one of the founding members of the FRAT (if we still consider The Pledge a new recruit) Josh Kotsabasakis.
As with some of the earlier contests, these two wrestlers have had their careers intertwined over the past year.
In some cases Durning and Kotsabasakis had been involved in one-on-one action against each other.  In other cases, Durning was set to take on Dale Dangles or Chip Chambers with Kotsabasakis in the corner of their fellow FRAT member.
Durning and Kotsabasakis clearly have some disdain for each other—you could tell by the look of disgust on one another's faces. If looks could kill, we'd have likely needed two coroners on hand at the arena mopping up a crime scene.
They wasted no time in getting into it, as Durning attacked Kotsabasakis on the outside. The action moved around the ring and then up into the crowd, as each showed little regard for their opponent or themselves.
If you were a fan and wanted to get an up-close look at the action, you definitely got your money's worth. Durning began to mount some sustained offense.
A pivotal point which slowed Durning down came when Kotsabasakis reversed Durning and threw him shoulder first into the ring steps on the outside.
Kotsabasakis was able to hold his own throughout much of the match, and a few times it looked like it might actually end with a FRAT victory. But as has happened many times before, Durning would ultimately make a comeback. His trademark high knee in the corner was a big game changer. 
Durning looked to be on his way to victory when in came the rest of the FRAT! The various members began administering a beating on Durning, who was unable to fend them all off on his own. Kotsabasakis seized the opportunity and finished Durning off, securing the pinfall victory.
It didn't take long for the FRAT to re-enter the ring and pick things up right where they left off. Durning fought valiantly but finally succumbed to the numbers and was taken off of his feet.
Just when things looked to be spinning out of control, Ryan Heath hit the ring to even the numbers up! Heath was able to save his former Above Average tag partner Durning from certain injury. The show ended with Heath and Durning backing into each other in the middle of the ring. Are these two friends are foes?
Biggest Pops Of Night
1. Ryan Heath hits the ring to save his former tag partner Dick Durning from a FRAT beating.
2. John Striker takes out Wesley Pipes with the spinebuster.
3. Nightmare secures the win over Zane Valentine.
Biggest Boos Of Night
1. FRAT decimates Ryan Heath after his win over Chip Chambers, and no one comes to his aid.
2. FRAT beats down Dick Durning and again finds safety in numbers.
3. Wesley Pipes lays a beating to Julius Fantana.
Highlight of Night
1. Could Ryan Heath and Dazzling Dick Durning be re-forming Above Average?
Surprise of Night
1. Evidently Nightmare has his sights set on Barstool Bailey... Bailey may want to invest in a top-quality dreamcatcher if he wants to even make it to Roll The Dice...
The next Saint John show is Roll The Dice and will come to you from the Lord Beaverbrook Rink on July 6th. Doors will open at 7:00pm, bell time is 7:30pm. The Million Dollar Man Ted DiBiase will be on hand, but in what capacity is anyone's guess. Will he be managing a superstar? Will he handing out crisp $100 bills to the fans? We'll have to wait and see. Until next time!
XWA is Canada's premier independent wrestling promotion based out of Saint John New Brunswick Canada. More information on the promotion including recaps of past events as well as information on upcoming events can be found on their website located at:
http://www.xwaprowrestling.com/index.html