Liverpool FC : 4 Mistakes Kenny Dalglish Made That Brendan Rodgers Must Not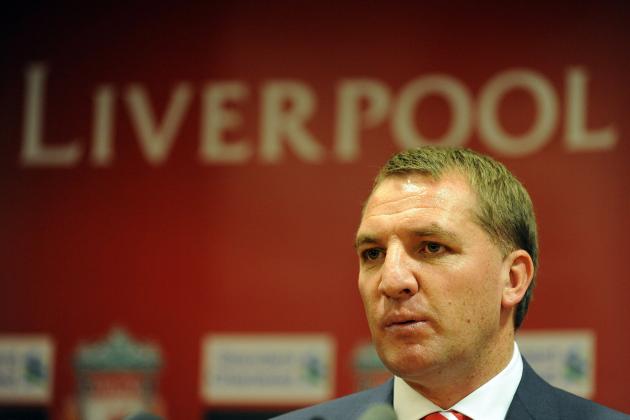 Clint Hughes/Getty Images

With the appointment of Brendon Rodgers as the new Liverpool manager, the club is entering a completely new era.
It appears that this is not a false new dawn and one not only for the first team squad, but a fresh start for the club as a whole.
From the bottom right up to the top, Fenway Sports and John Henry are putting into action plans that were originally in their minds following their take over of the club.
Henry has shown himself to be a pragmatic and forward-thinking owner, one who seeks long-term stability and sustained success.
At the time of Kenny Dalglish's appointment as manager, Henry had little choice in the man to replace the inept Roy Hodgson; Liverpool Football Club needed to batten down the hatches, regroup and return to essence of what the club is all about.
In Dalglish, Henry had the perfect man for that moment, however the Scot was never going to be the man to lead the Reds long-term.
A commendable job was done by Dalglish and much credit should go to him, but a modern day manager Dalglish was not and was never going to be.
During his second, and almost certainly his last spell at the club's helm, the Kop hero did many postive things but, along the way, also made errors and mistakes.
Rodgers has already stated that he cannot, and will not ever replace Dalglish, but if he is to be more successful, there are a few of the Scot's mistakes that the Northern Irishman must not repeat.
Begin Slideshow

»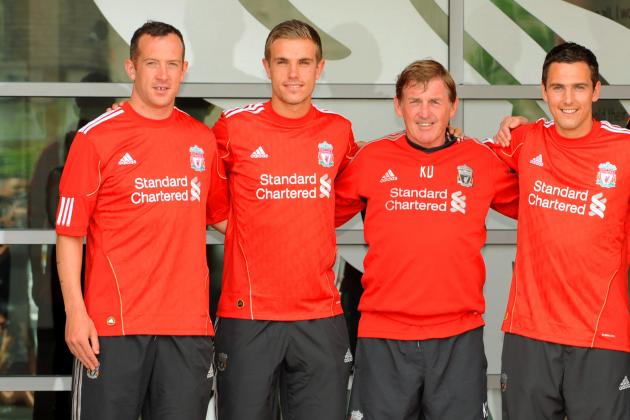 Clint Hughes/Getty Images

Here is an interesting fact; the club that supplied the most players to the England Euro 2012 squad was Liverpool, with a total of six.
Liverpool finished eighth in the race for the English Premiership.
The Champions Manchester City provided three players to the England squad, runners-up Manchester United four, and third placed Arsenal three.Teams finishing from from third to seventh, provided a total of six between them.
What does this say of the standard of English players, if the champions of our league provided only three players to our national team and the biggest contributors providing six finished eighth?
Simply put, English players, or going further British players, are now longer good enough to be part of teams that finish in the upper levels of the league.
Foreign players now dominate our title and cup winning teams.
Back when Kenny Dalglish took over as Liverpool manager for the first time, his major signings were the likes of John Barnes, Peter Beardsley, Ray Houghton, Steven McMahon, John Aldridge to name a few.
These players went on to be part a team that, without doubt, played the best football England has ever seen. They dominated English football and, if not for the ban on English teams in Europe, would surely have done the same on the Continent.
However, times have changed and football is no different. No longer are British players good enough to win titles and cups and therefore a team predominately British is not going to challenge for domestic or European honours.
Dalglish's recent buys were British and his error was thinking that buying the best that of British is still good enough; it is not any longer.
Rodgers must not fall into the same trap and make the same mistake Dalglish did. However, all the indications are that he is not and that is a step in the right direction.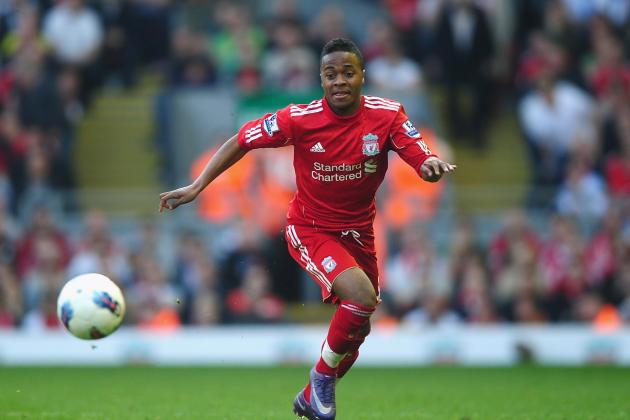 Laurence Griffiths/Getty Images

Liverpool FC have one of the best football academies in English football and the reserve team is bursting with talent ready to make the next step.
The likes of Martin Kelly, Jon Flanagan and Raheem Sterling have broken onto the first team squad in the last season or two.
But last season, there were limited opportunities for these youngsters show what they are worth.
Jonjo Shelvey is seen as a shining light and a star of the future for both the Reds and England.
Having a successful loan spell at Blackpool, he was brought back as cover for the injured Charlie Adam and performed well when asked by manager Kenny Dalglish.
Much is expected from Sebastian Coates and with a season now to have acclimatised to the English game, he is expected to challenge the established centre-back pairing of Daniel Agger and Martin Skrtel.
Even more is expected, possibly, of Sterling. And unless he is given an opportunity then all this potential, will simply be just that and no more.
Dalglish was reluctant to give his younger potential stars much playing time. There were times when Agger was played at left back and did not always look comfortable, Flanagan has shown that he is up to playing in the Premier League and maybe should have been used.
With the Reds fighting on many fronts in the League, Europa League, FA Cup and League Cup, there should be opportunities for Brendon Rodgers to begin to phase in the youngsters.
In addition, they are possibly more easily moulded into the new style that Rodgers wants to introduce, than the established more experienced players.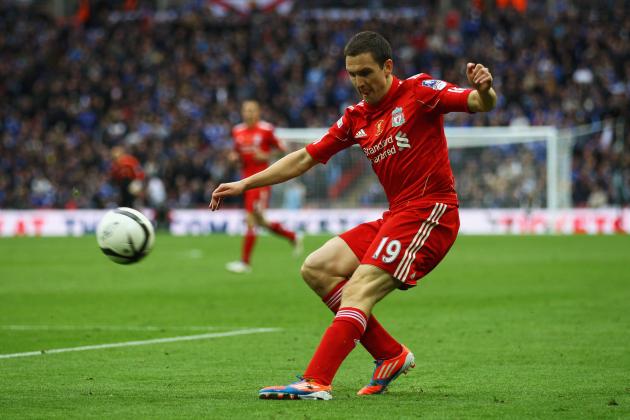 Clive Brunskill/Getty Images

Kenny Dalglish spent a sack load of money on players such as Stewart Downing and Jordan Henderson and most would agree that these two in particular have really failed to prove their worth.
Despite poor performances from many players, they consistently appeared on the first team sheet, week in week out. At times in place of players that either were in better form or should have been given a run.
Players like Dirk Kuyt and Maxi were woefully under utilised by Dalglish and instead the Scot stuck to his expensive under performing new signings.
An argument can be made that these players needed time on the pitch to gel with teammates, but the Liverpool way always used to be that you had to earn your place in the first team. And sub-standard performances were not tolerated and you would very quickly find yourself warming the bench.
It appeared at times, that Dalglish was afraid to drop his big money signing, only for those that he spent big on to be labelled as failures and have fingers pointed at them.
Brendan Rodgers needs to be prepared to bench any player, from Steven Gerrard to Luis Suarez, if their performances fall below that what he expects.
No player, no matter how much he was signed for, is bigger than Liverpool Football Club and if you are not performing, then a threat of being dropped must be there.
Rodgers should not fall into the trap of not being prepared to drop his own new signings, if they do not perform.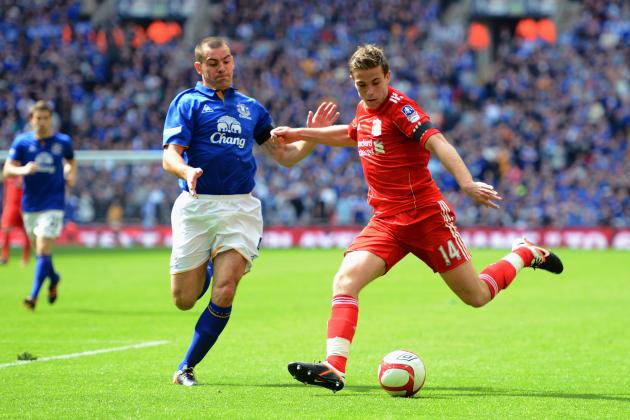 Mike Hewitt/Getty Images

This slide is an extension of the previous one in a certain way.
Kenny Dalglish played his expensive signing, when it would have been better advised to drop them. And at times they were even played out of position, it appeared simply to have them on the pitch.
The prime example was the employment of Jordan Henderson on the right wing.
Henderson, is not, was not, and no matter how much he is played there, an effective winger. Despite this very obvious fact, there were countless times when Dalglish would play him there.
It appeared that the former manager had to find some place for his expensive signings, and it did not matter if this meant playing them out of position.
This was not only the case for his signings, but there were other instances where players were not played in their strongest positions.
For example, Daniel Agger played at left back at times and never really looked comfortable there.
Brendan Rodgers has got to play his players in their strongest positions if he is to get the best out of them. And this goes for all his players, even more so for those that he has signed.