Nebraska Football's Baker Steinkuhler: What You Need to Know About Huskers' DT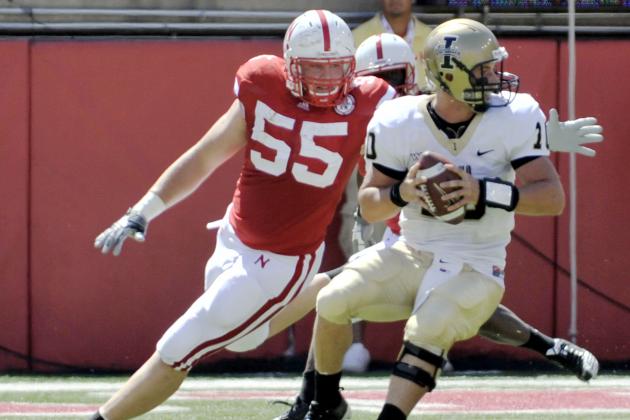 Eric Francis/Getty Images

Much like with Kenny Bell on offense, Baker Steinkuhler might not be the first person you think of when you think about the 2012 squad. But as a returning senior, Steinkuhler will be one of the cornerstones on which Nebraska's defense will be built. So let's get to know big No. 55 a little better as we prepare for the upcoming season.
Begin Slideshow

»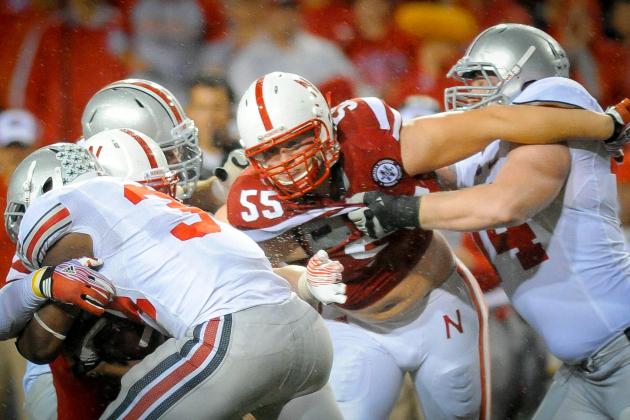 Eric Francis/Getty Images

With the graduation of Lavonte David, Jared Crick and Alfonzo Dennard, Nebraska fans are more than a little concerned about who will be NU's defensive leader. Steinkuhler looks to be one of the leading candidates to fill that role. As a four-year player, 2012 will be Steinkuhler's time to step up and help take charge of the Blackshirts.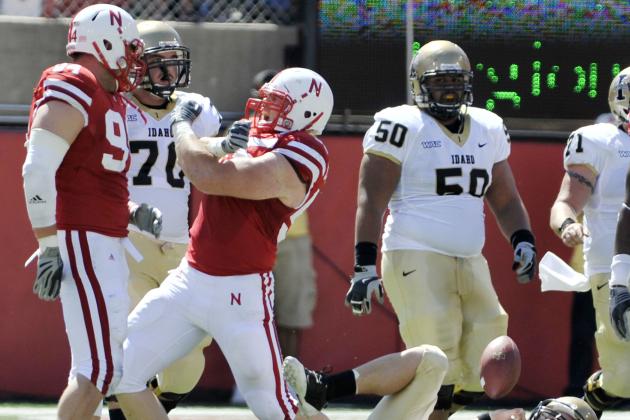 Eric Francis/Getty Images

Steinkuhler redshirted his freshman year, so 2012 will be his fifth year in the Nebraska program. He will know Bo Pelini's ideas, philosophies and schemes as well as anyone on the field; and that experience and knowledge will be a big help as Nebraska's defense tries to get on track after a sub-par 2011.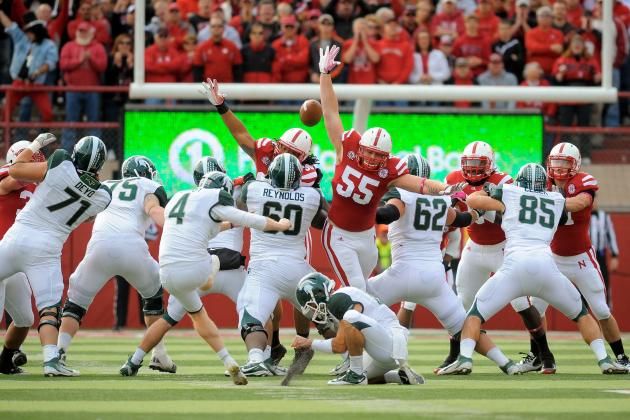 Eric Francis/Getty Images

Steinkuhler was an honorable mention all-conference selection in his sophomore and junior seasons (all-Big 12 in 2009, all-Big Ten in 2010). He was also an academic all-Big Ten in 2010, completing his undergraduate degree in seven semesters and starting graduate studies in January of 2012.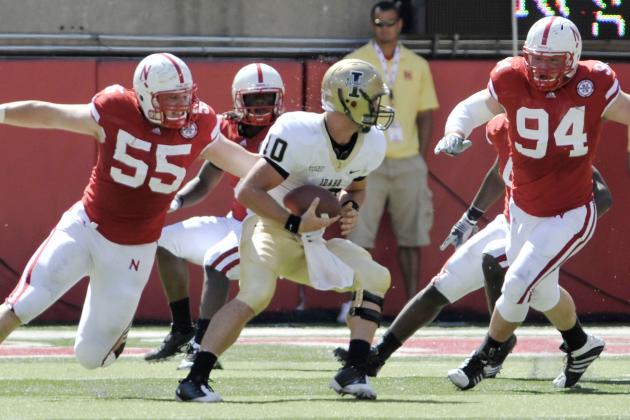 Eric Francis/Getty Images

Seeing Lavonte David, Jared Crick and Alfonzo Dennard leave makes Nebraska fans feel like the Blackshirts will be an inexperienced unit in 2012. But next year will see Nebraska return seven starters, Steinkuhler among them. So while the departure of David, Crick and Dennard leave holes to fill, Steinkuhler leads a defensive line with enough experience to perhaps lead a surprise defensive renaissance.
Dean Steinkuhler, Baker's father, was one of the greatest offensive linemen in Nebraska history. He won the Outland Trophy and Lombardi Award in 1983, and in 1999 was named on the Gannett All-Century team. He was also the player that picked up the ball from Turner Gill on Nebraska's famous "fumblerooski" against Miami in the 1984 Orange Bowl, running 19 yards for a touchdown.
If you would like to contact Patrick directly to schedule an interview, ask a question or to get his recipe for a killer peach cobbler, send an email to patrickrunge@gmail.com. (DISCLAIMER: Peach cobbler recipe might not be all that killer.)
Or, you could always...Follow @patrickrunge