Kevin Youkilis a Victim of the Red Sox Extreme Makeover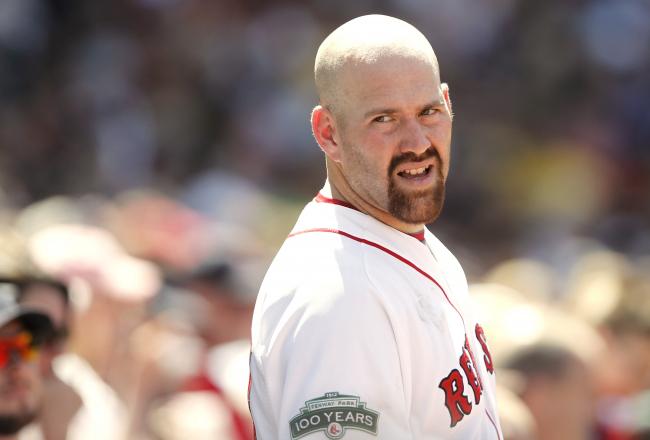 Kevin Youkilis will always be part of Red Sox history.
Winslow Townson/Getty Images
There's no crying in baseball.
There is also no room for sentimentality either. The Boston Red Sox have clearly demonstrated that since the end of last season when they essentially forced out manager Terry Francona and general manager Theo Epstein.
Now, as reported by MLB.com, Kevin Youkilis has been shown the door. Can Big Papi be far behind?
For all you fans who complain about how much players make and how they have become mercenaries, pursing free-agent financial bonanzas, remember this: They are nothing more than employees to ownership, chips to be traded or discarded when they are used up or there is another pretty face in the farm system.
Will Middlebrooks is the new kid in town in Boston. He, Mike Trout and Bryce Harper are three of the more exciting young players in baseball. Don't blame him for Youkilis' departure to the Chicago White Sox for a song and a dance.
Did you really think the Red Sox would be different than the Yankees or any other big-market team feeling the pressure to make the playoffs, if not win the World Series?
Let's face it, 2004 might as well a have been a hundred years ago. The Red Sox and Chicago Cubs were among the most popular franchises in baseball. They had not won a World Series in eons, largely because of the so-called curses that infected both teams.
Then came the miracle of 2004, when the Red Sox rallied from a 3-0 deficit to beat the New York Yankees in the American League Championship Series and go on to win their first World Series since 1918 when, ironically, they defeated the Chicago Cubs.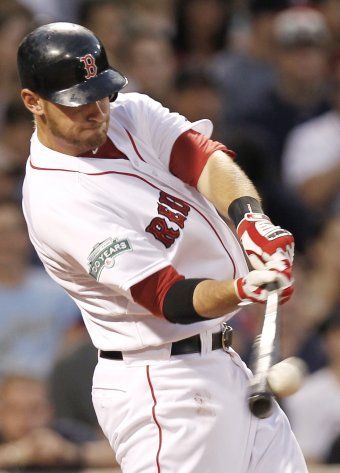 Will Middlebrooks made Krevin Youkilis expendable.
Winslow Townson/Getty Images
In 2007, the Red Sox won again, and the Curse of the Bambino was ancient history. It also marked the time when the Red Sox lost their innocence and any sympathy they were shown for all the ball luck and near misses they endured over the years.
Showing Francona the door and reaching the expiration date with Epstein should have foreshadowed what's to come. The Red Sox hired Bobby Valentine, a brash, outspoken manager in a town where low-key usually is more effective.
And then, Valentine didn't waste any time calling out Youkilis early in the season, questioning his commitment just days before one of the team leaders and hardest working players went on the disabled list. The seeds were being planted for the impending makeover.
No one can deny that Middlebrooks has a bright future and can help the Red Sox get into the playoffs this season. But did management have to show Youkilis so much disrespect after all he did for the franchise as it rose from lovable losers to perennial contenders?
Youkilis is not going into the baseball Hall of Fame some day. He will not be remembered as one of the game's greatest players.
Given that he is part of new Red Sox lore, however, there had to be a better way of making the transition to Middlebrooks. There had to be a more graceful and respectful way of parting company.
Middlebrooks may put up numbers that will dwarf what Youkilis did in Boston? He will never, however, be among those who helped end almost a century of frustration and futility.
He deserved better. Maybe the Red Sox will get it right when they show Ortiz the door.
This article is
What is the duplicate article?
Why is this article offensive?
Where is this article plagiarized from?
Why is this article poorly edited?

Boston Red Sox: Like this team?