UFC 148: Who Is the Bigger Draw: Anderson Silva or Chael Sonnen?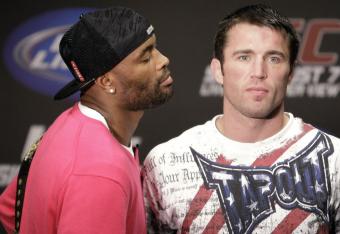 Courtesy of Cagereligion.com

UFC 148 will see Anderson Silva and Chael Sonnen lock horns in the most anticipated fight since the Zuffa-based promotion opened its doors—a pay-per-view must-see at all costs—but when all is said and done, which of these two enigmas is the bigger draw?
That encomium falls solely on the shoulders of one self-proclaimed "American Gangster"—the inimitable character that is "Uncle Chael."
Anderson Silva
"The Spider" has held sway over the 185-pound assemblage for six years.
In addition, the 37-year-old São Paulo native is the longest reigning champion in the promotions history. He also holds the distinction of most consecutive wins (14) and has amassed a record nine successful title defenses.
Furthermore, he is widely regarded as the No. 1 pound-for-pound fighter in the MMA stratosphere, and has been heralded by the UFC as the greatest of all time.
To some, the resident Black House-trained fighter comes across as the model professional. To others, he's arrogant and doesn't do enough to endear himself to the American fanzine.
Rightly or wrongly, and regardless of all his accomplishments, Silva hasn't fared so well when it comes to drawing in the big crowds and the pay-per-view buys.
Silva (31-4 MMA, 14-0 UFC) currently resides at No. 5 in the top 10 PPV draws (UFC 33-146), behind the likes of Quinton Jackson at No. 4 and Rashad Evans at No. 2.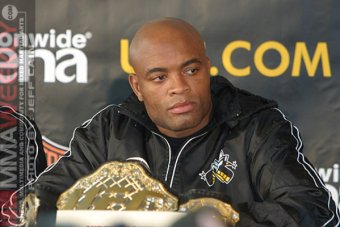 Chael Sonnen
Sonnen doesn't make the cut in the PPV stakes, but his celebrity has gradually been gathering pace ever since he almost usurped Silva's coveted crown at UFC 117.
Most MMA purists know that Sonnen (27-11- MMA, 6-4 UFC) was a mixed martial arts nonentity prior to the aforementioned event.
Apropos skill set, he ain't got nothing on The Spider. Moreover, what has the Oregon native accomplished? Nada, and yet he's the most talked-about fighter on the MMA circuit.
However, what he lacks in overall fighting ability, he more than makes up for with his proficiency in the vocal department—eloquent, rhetoric, vociferous and abrasive are just a few of the phrases synonymous with MMA's own king of smack talk.
Talented or talentless, loathed or loved, the former NCAA Division-l standout is everything that Silva is not. But of more importance is his gift of the gab—that bit of ingenuity is and has been the ace up his sleeve and the catalyst in enthralling both the fans and media in equal measure.
Sonnen is and will be the bigger draw at UFC 148 for several reasons: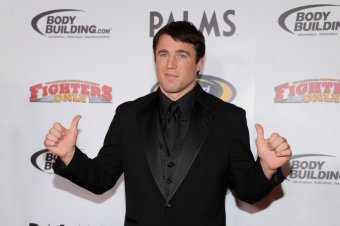 Firstly, some sections of the fans believe he can or will re-enact the same one-sided beatdown he meted out to Silva the first time around, only this time he'll leave the Octagon as the new champ.
Secondly, they want to witness Silva's demise.
Finally, as mentioned earlier, his penchant for overt oratory emissions—entertainment personified.
The bottom line is this: Chael. P Sonnen is all about the hard sell—UFC/MMA promoter extraordinaire—and does it with such adroitness.
Something to whet the appetite of the Sonnen faithful:
Does anyone here know there is a fistfight going on in the United Center on Saturday night, at 8 p.m. in the East and 5 in the West, and yours truly will be headlining it? Is anybody here aware of that? Do you know that Chael Sonnen Promotions, in conjunction with Zuffa, is putting on UFC on Fox 2 this Saturday? Have we talked about that yet? Does anybody know that yet?
Who can forget Sonnen speaking about a card girl (via Mixed Martial Arts)?:
We only had one and that was Chandella [Powell]. The other was the IQ card girl. Arianny [Celeste] kind of walks around and holds up her latest test score. One time when there was a title fight, she got all the way up to five and we were very proud of her.
UFC 148 is scheduled for July 7, 2012, at the MGM Grand Garden Arena in Las Vegas, Nev.
This article is
What is the duplicate article?
Why is this article offensive?
Where is this article plagiarized from?
Why is this article poorly edited?